A holiday gift guide of some of my favorite things to help you with your Christmas shopping. Great ideas for that someone who loves to cook & bake.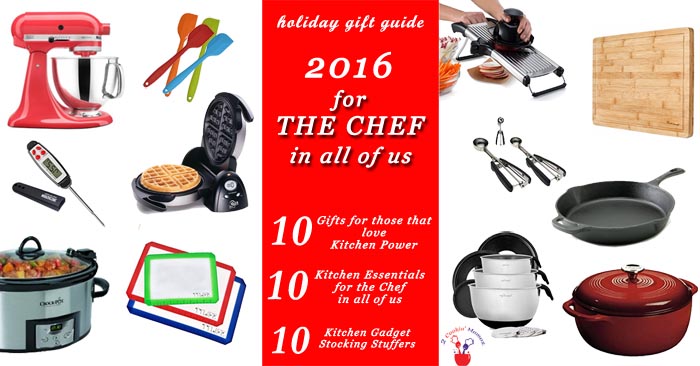 I don't know about you but I am counting down the days until Christmas. I'm so excited and can't wait for the day to get here. One of the things I love most about the holidays is being able to make memories with those closest to me.  And some of the memories are embodied by the gift I choose for them.
I always try to find something that they would like to have, and being the food blogger that I am, most of my friends and the other Cookin' Mama, love to get new cooking and baking items. This year I decided that I would not only do my own shopping but help anyone that is interested in getting their would be chef some essential kitchen items and tools.
The items I have collected below are items that I use all the time in my own kitchen. You can often find me mentioning them in my recipes and most I wouldn't know what to do without. I hope you can find something in my Holiday Gift Guide for the chef/baker in your life. Happy Holidays!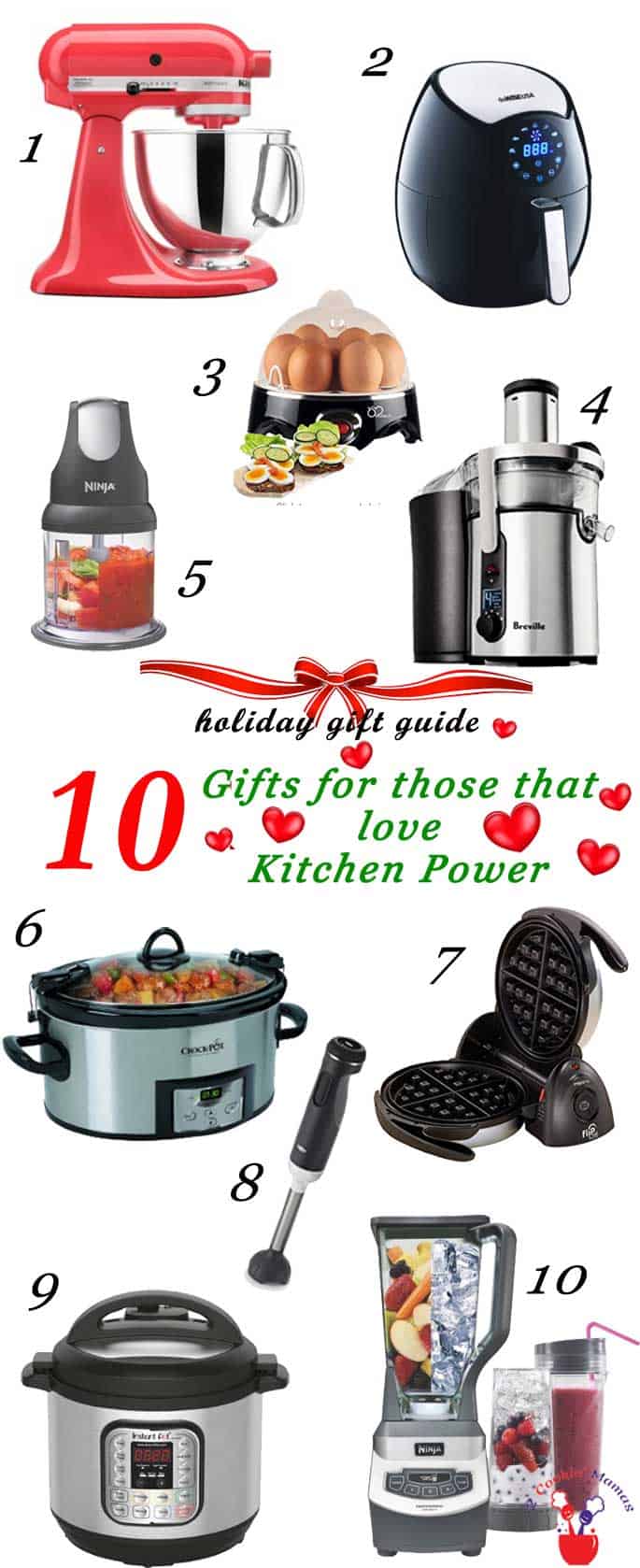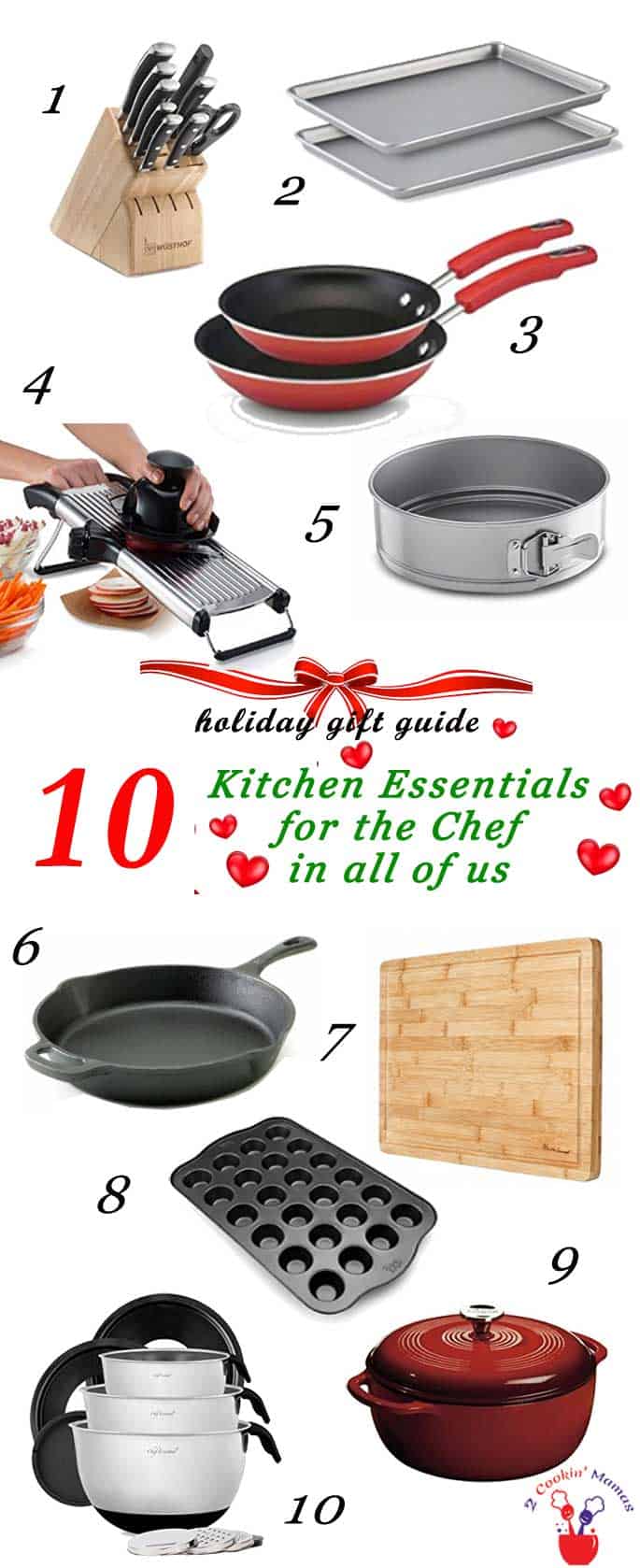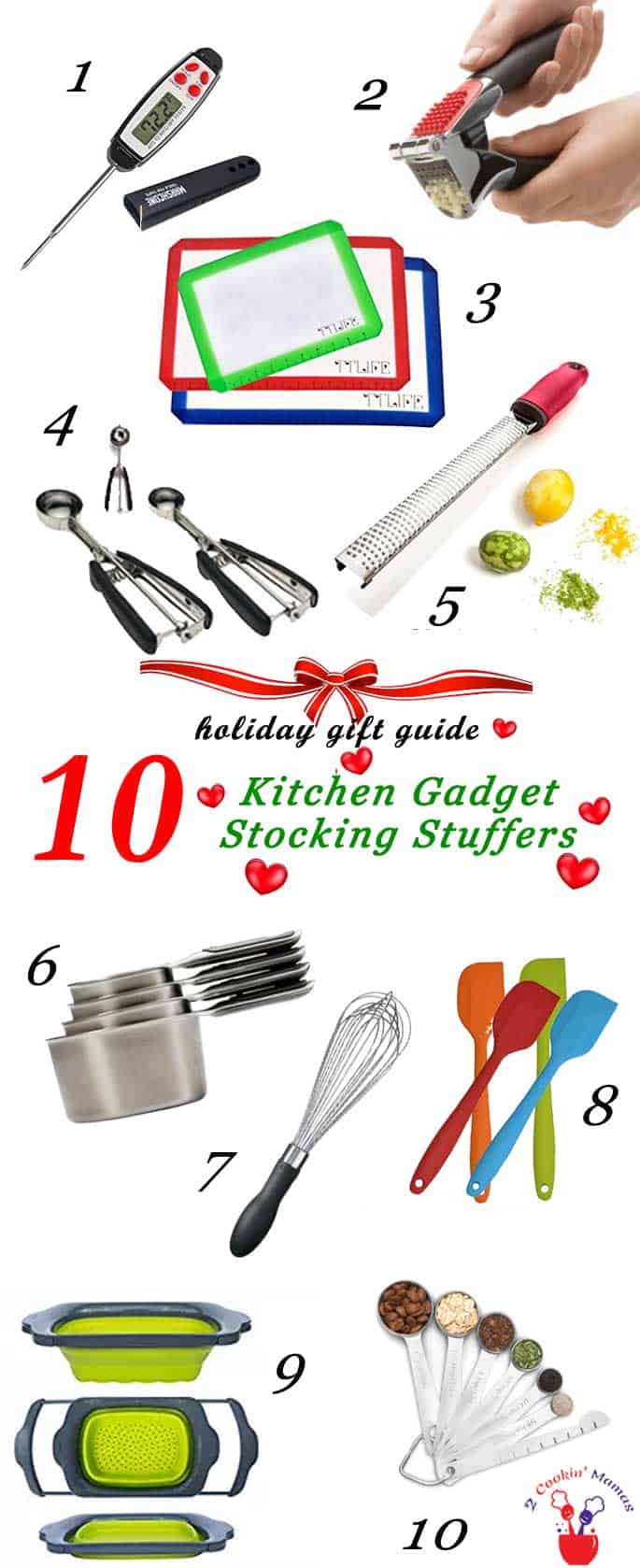 Marshcone Instant Read Cooking Meat Waterproof  Thermometer
Besiva Stainless Steel Grater/Zester
And in-between shopping, bake up some delicious Christmas Cookies from our 12 Days of Christmas Cookies.
Your support of clicking through to purchase items (for no additional cost to you) through my affiliate links, located throughout this post, generates the revenue that helps to keep this page going and is very much appreciated.