We love Wine Wednesday, not just because it is a good excuse to drink a glass of wine, as if we need one, but because we get to share some delicious wines with you. We hope that it makes it easier next time you go to, say, Total Wine, and look at their collection of over 8000 wines, to come away with a few that you know are good and that won't break the bank.
Cheers!
2010 St. Amant Zinfandel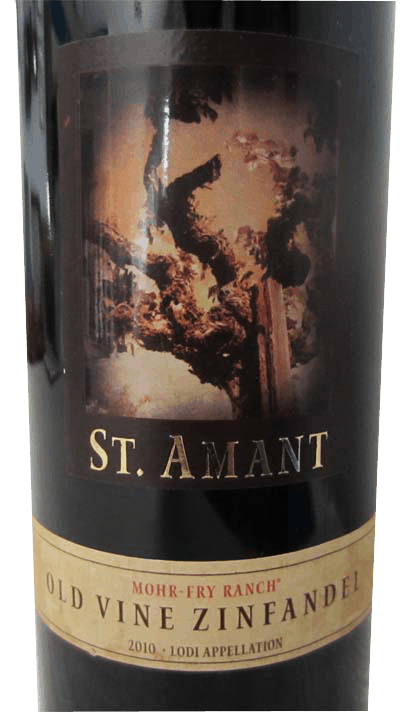 Today's wine is an assertive medium-bodied Zinfandel from St. Amant Winery. It is a complex wine featuring tart ripe blackberry and raspberry flavors with hints of coffee, licorice and black pepper. Aromas of smoke and vanilla greet you upon opening and ends with a finish that is earthy and with the nicest touch of oak.
This small family-owned winery, located in the foothills of the Sierra Mountains, produce some fine examples of California Lodi wines. Grown on vines planted back in 1944, the grapes thrive in the region's rich soil and the perfect blend of abundant sunshine and cool nights. This lends their wines the characteristic fruity flavor of old vine Zinfandels and the perfect balance and depth that make this a must buy for anyone's wine rack.
Note: This wine is very high in alcohol, due to the winery's strategy of leaving the grapes on the vine until they have reached their full maturity, but the sweet taste of the ripe fruit masks this well.
Food Pairing: A rich Zinfandel such as this pairs well with just about any meat be it steak, barbecue pork, lamb or venison. It also goes equally well with tomato-based pasta dishes, hearty soups and aged cheeses.
Price Range: $14.98-$19.99

Rating: 4/5 corks
Suggestions for pairing:
Grilled Rosemary & Basil Lamb Chops
Click here to check out other wines.