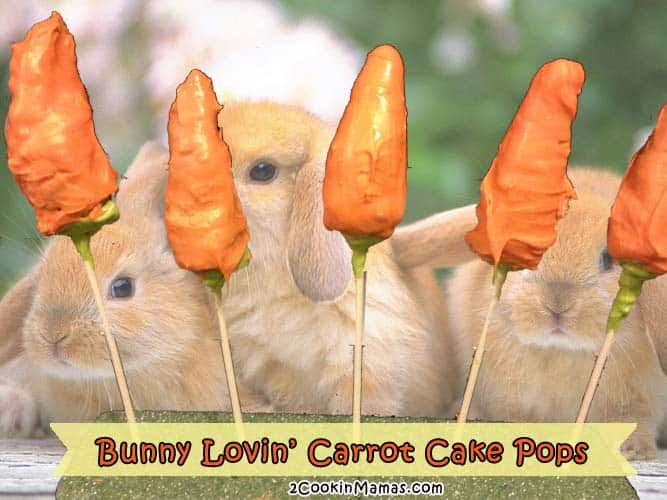 Easter is almost here and what better treat for the kids than these easy and cute carrot-shaped cake pops. And don't be surprised if the adults sneak a few bites too!
Carrot Cake Pops
Ingredients:
1 packaged carrot cake mix
1 package cream cheese frosting
3 cups orange candy melts
1/2 cup green candy melts
Lollipop sticks
Styrofoam rectangle (use for standing up cake pops until dry)
Directions:
Prepare and bake cake mix according to package directions for an 11×17-inch pan. Let cool in pan. Crumble into a large bowl and mix with two-thirds of cream cheese frosting.
Line a cookie sheet with parchment or wax paper.
Divide the cake-frosting mixture into 20 portions. Using your hands, form each portion into a carrot shape with one thick end and the other tapering to a point and place on prepared cookie sheet. Refrigerate for one hour.
To assemble: melt the green candy and dip one end of lollipop stick into the candy, covering about 2-inches. Then push the green candy coated side 1-inch into the thick end of the carrot shape and let the remaining 1″ of green candy stick to the bottom of the carrot. Lay back on cookie sheet to dry.
Next, melt orange candy and put in a tall glass about the same size as the cake pop. Hold the lollipop stick and dip the cake pop into the orange candy covering the entire pop. Lift carefully letting the excess candy drip back into glass. Using the styrofoam as a stand, press the lollipop stick into the styrofoam and allow the cake pop to dry.
Makes 20 carrot cake pops.
Get ready for Easter with these other great recipes: