Sparkling Wines for New Year's Eve
.
Our families had a wonderful Christmas with plenty of fun and memorable times together and lots of great food. I had a few moments today to catch my breath and wanted to post one last email before the end of the year with a few suggestions for inexpensive bubbly to celebrate the new year. We also wanted to wish everyone a very healthy and happy 2014!

Zonin Prosecco Special Cuvee Brut
A sparkling Brut from Italy with floral aromas and flavors of crisp apple, citrus and almond. Very creamy and not overly sweet. Perfect for any special occasion.
Price: $10.99 Rating: 3 out of 5
.
.
Greg Norman Estates Sparkling Pinot Noir/Chardonnay
I know this sounds odd, but this Australian bubbly, which is made in the traditional champagne method, is made with a combination of Pinot Noir and Chardonnay grapes. You will be pleasantly surprised by its beautifully complex citrus, apple and red berry flavors along with a spicy edginess and a wonderful silky rich feel.
Price: $18 Rating: 3 out of 5
.

Lucien Albrecht Cremant d'Alsace Brut Rose NV
Produced in France, this rose is not a champagne, although made in the champagne method, but it sparkles with the flavors of strawberries, cream and yeast and offers a long finish with a nice tang of citrus. It is a deliciously fun wine with a hint of sweetness.
Price: $19 Rating: 4 out of 5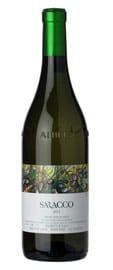 2011 Saracco Moscato d'Asti
This semi-sweet wine's delicate carbonation gives this Moscato a nice well-balanced taste. The rich flavor brings to mind honey, green apples, pears and peaches. If you like sweet wines, you will like this one.
Price: $14 Rating: 3.5 out of 5

Mionetto Prosecco Brut
A sparkling, crisp wine from Italy with ripe apple and citrus flavors and a hint of toastiness. It runs slightly on the dry side but has a nice fruity finish.
Price: $10 Rating: 3 out of 5

Mumm Napa Brut Prestige
An elegant and crisp sparkling wine with flavors of citrus, baked apples, almond and melon. Its medium body offers just the right sweetness along with a rich finish. Great celebratory wine for the price.
Price: $14 Rating: 3.5 out of 5
.
.

And lastly, a favorite of mine that I picked up at our local supermarket a couple of years ago. Domaine Ste Michelle Brut. It has a wonderful sparkling taste that is not too dry or overly sweet with nice aromas and flavors of apples, pears and citrus and finishes with just a touch of oak.
Price: $12 Rating: 4 out of 5
Join us in the new year as we have fun baking new savory, sweet and gluten-free foods and trying out delicious wines that won't break the bank. And we won't bother you with tons of emails, just one newsletter every two weeks with exclusive recipes, wine reviews, interesting facts, fun ideas and contests. Join us for a fun-filled 2014!
.