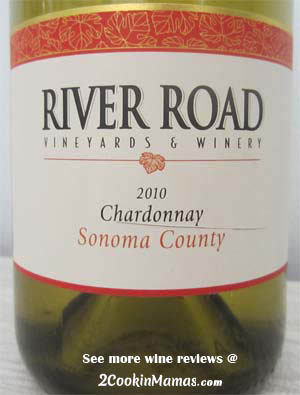 Rated as #11 on the Top 20 Wines of 2013 by Total Wine, 2010 River Road Chardonnay is a must try.
The Russian River Valley in Sonoma County, California is renowned for its Chardonnay wines and this wine is no exception. With grapes collected from a variety of vineyards in the region, this medium-bodied Chardonnay has just a kiss of oak and aromas of pear, citrus and vanilla. It has a balanced acidity with a rich, noticeable pear taste along with a toned down buttery creaminess that gives it a nice smooth finish.. It is not as oaky tasting as some Chardonnays but, for those that like a less creamy wine, this is a good buy for the money.
Pair with seafood, salmon, chicken, light pasta dishes or enjoy alone.
Price: $11.99

Rating: 3 out of 5