2009 Cousino Macul Antiguas Reservas Cabernet Sauvignon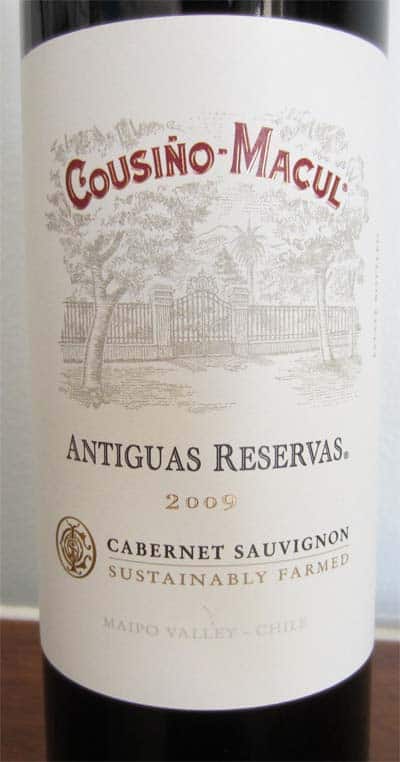 Cousino-Macul is a small winery in the Maipo Valley of Chile that has been producing wine for over 150 years. This particular cabernet sauvignon is one of the best wines they have produced and is definitely a steal at the current price. This is a must addition to anyone's wine rack!
The 2009 Cousino Macul Antiguas Reservas Cabernet Sauvignon has a deep red color and a pleasant earthy aroma of plum, dark berry and just a hint of tobacco and chocolate. In the mouth, it is nicely balanced with the taste of red & black currants, strawberries and a hint of vanilla and has a nice velvety finish. It is a medium bodied wine, fresh-tasting, with a soft acidity.
Food Pairing: This is the perfect wine to pair with steak, prime rib, lamb, sausages and somewhat spicy dishes.
I would definitely purchase this wine again and plan on stocking up for my next get-together.
*Note: It tastes best when decanted for 60 minutes prior to serving.
Price: $14.99
Rating: 4.5/5 corks