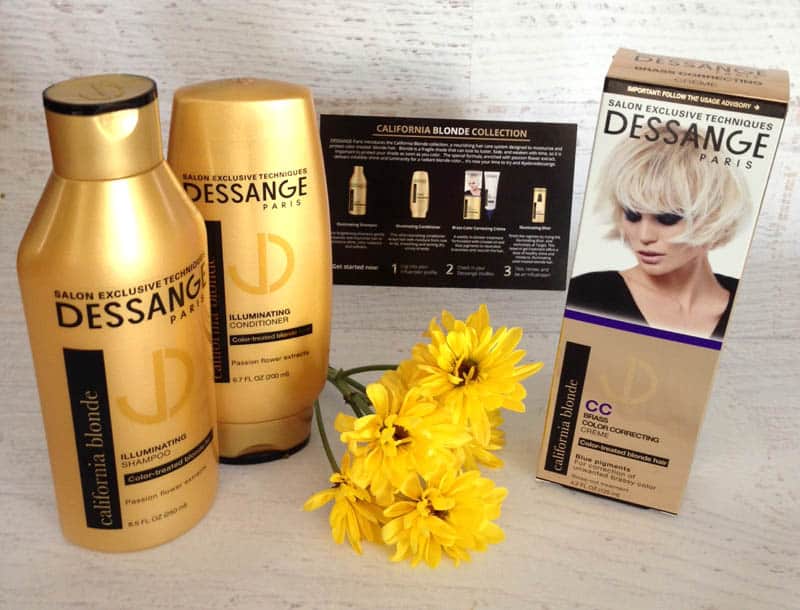 This post is a little different than my usual post, no recipe, but I thought all the women that follow us might like to know about a new product line on the market.  Both Christina & I occasionally get products from Influenster to review, some that don't fall into our usual cooking venue, and it gives us a chance to branch out a little and give some interesting new items a try.  In March, I received the new Dessange Hair Products that just arrived in the US from Paris. I want to thank Influenster & Dessange for the opportunity to test these new products.
This incredible hair care line was developed by Jacques Dessange, a well-known name on the French scene, who opened his first salon on the Champs-Elysees in 1954 and is still going strong today. He developed this high-end hair care line, similar to what he uses in his salons, to help us achieve salon-styled looks in our own homes.
You can find his full line at Target, with pricing from $9.99-$11.99, which includes the products that I tested. I received the California Blonde Collection of shampoo, conditioner and Brass Color Correcting Creme but they also have an Oleo Miracle Replenishing line of shampoo, conditioner and oil.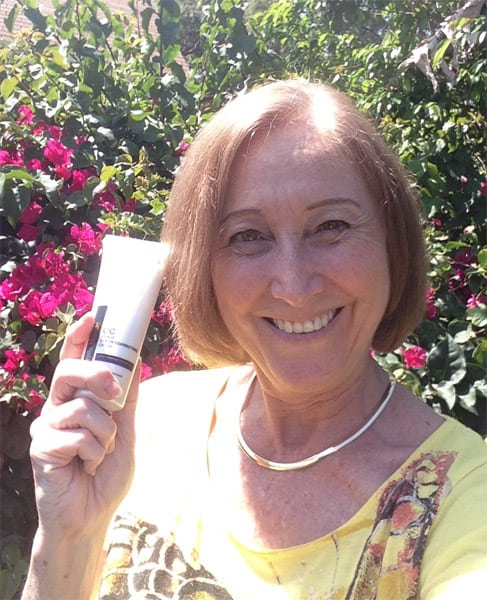 I wanted to give these products a really good test so I used the shampoo and conditioner for 2 weeks whenever I washed my hair. I found the shampoo to do a nice job of cleaning the hair and had a very pleasing scent. However, I have color-treated hair which tends to get dry, especially when I am out in the sun a lot in the hot climate of Florida, and it seemed to take a little too much moisture out of my hair. The conditioner again had a very nice scent but didn't tame my fly-away hair to the extent my current product does. These may work better on natural blonde hair as you will not have to worry as much about dryness.
Now, I had the opposite opinion of the brass correcting creme. It was fantastic! Don't freak out when you first squeeze the bottle as it comes out a very vibrant bluish purple. No, it doesn't turn your hair blue and you do not have to wear gloves to use it. The directions state to use it once a week so I followed that timetable. The difference in my hair was unmistakable. No more brassy highlights and it added more shine to, what seemed, a richer color. (Check it out below) I will definitely be using this quite often as swimming season is fast approaching and we know what chlorine does to one's hair.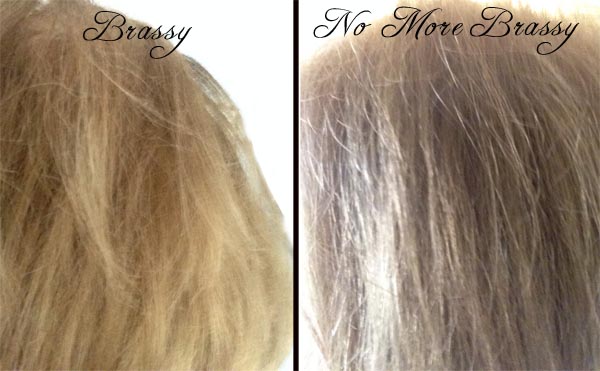 Are you doing everything you can to make your hair its most beautiful? Check out these  5 tips and see if your routine stacks up.
 5 tips you should know about hair care:
Shampoo routine – Shampoo every other day, or 3rd day, to allow the natural oils that start at your scalp to penetrate to the ends.
Stick to a shampoo that works for you. No need to switch – your hair can't tell the difference!
Proper way to shampoo – Concentrate cleaning the scalp area as that is usually more oily. Conditioning? Apply more towards the mid-shaft and ends of your hair as they tend to get drier and need more moisture. You will also have more body if you don't over-apply the conditioner to your scalp.
Condition every time you wash to cut down on hair breakage and to give it a shinier look.
Water temperature is important! Warm water will allow the shampoo and conditioner to do their job better while a nice cold water rinse seals in the moisture for shinier, healthier hair.
Here's wishing everyone a great spring and summer!
Disclaimer: I received these products complimentary from Influenster for testing purposes.