Disclosure: I received a complimentary sample of the Vino Aria wine aerator to review through my partnership with Tomoson. As always, all opinions are my own.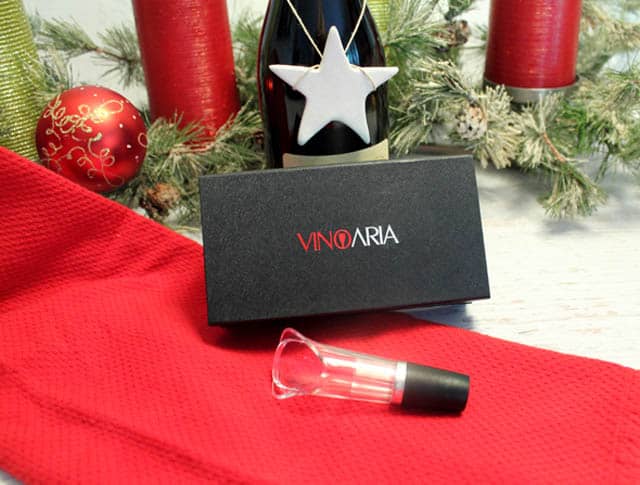 With the holidays upon us you are probably wondering what to get for the wine lover on your list. Well, look no more! The VinoAria Red Wine Aerator, available from Amazon here, is the perfect gift.
Now you are asking yourself, why would anyone need a wine aerator, right? I was wondering the same thing and researched it to tell you exactly why and when you need one.
Exposing wine to air, after being cooped up in a bottle for so long, triggers oxidation and evaporation. Aerating the wine tends to evaporate the more unsavory compounds in the wine at a faster rate than the aromatic ones, hence a more detectable aroma. Sulfites are reduced, as well as ethanols, which pump up the flavor and make it taste less bitter. OK, that's enough of the technical for today.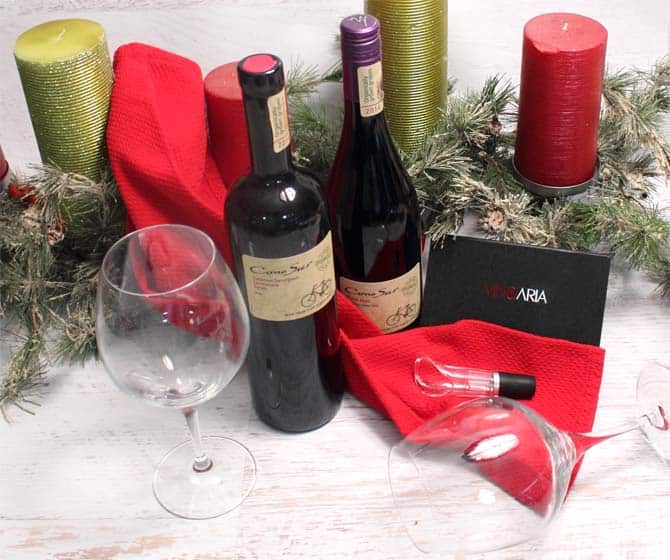 We love red wine in our household, I guess you could call us wine lovers, but we are definitely not wine connoisseurs or experts, just normal people that enjoy a glass of wine or two with dinner, before dinner or after dinner. 🙂 Thankfully all the indications are that wine is actually good for you, in moderation, as it helps lower the risk of depression and colon cancer, has anti-aging properties and helps protect against coronary heart disease. (and I'm sticking with that!)
For this review, I decided to compare the aerated wine to wine that has been sipped from an initial pour of a just opened bottle and one that has been decanted for an hour. To ensure that it was a fair comparison I had my husband do a blind taste test (it wasn't hard to convince him) and he did the same for me.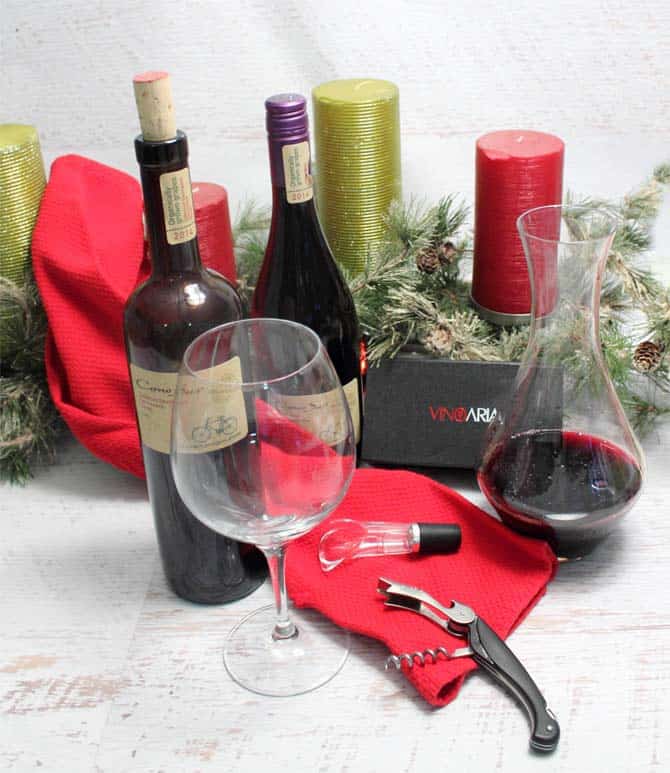 I used a reasonably priced cabernet sauvignon for the test and the Cono Sur Cabernet I chose turned out to be a great wine to test with. If you haven't had it before, it is a wine that is produced in Chile, is all organic, and is made without chemicals or any synthetic products. You can find the full review of the wine here.
What did we find out? Well, we both chose the aerated version (yes, this is really true!) and thought that it had both a stronger aroma and a fuller more earthy taste. It enhanced the flavors of the black currants and plum and you could easily detect the hint of spice.
The one poured directly from the bottle was a little flat and had a muted aroma. Compared with the decanted wine it was an even match but with the aerator you didn't have to wait an hour to drink it!
What wines work best with an aerator? Use for young reds with higher tannins or older reds that have a bright & bold taste such as Cabernet Sauvignons, Barberas, Bordeauxs, Montepulcianos as it will soften the harsh edges. This one step will help you appreciate the subtleties of a good wine. Usually Pinot Noirs, Beaujolias and lighter Zinfandels and Chiantis do not need this step. Check out our wine index with ratings here for some great holiday cheer.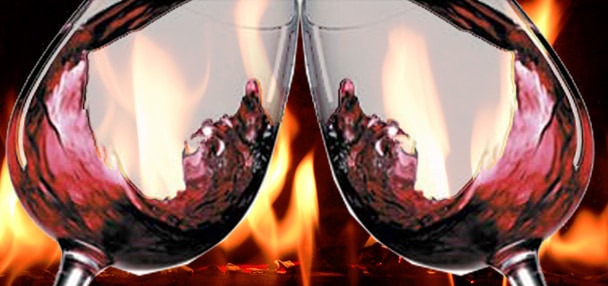 Finally, why the VinoAria Red Wine Aerator? It is super easy to use, easy to clean and creates a dripless spout. Now, to be honest, I haven't compared all the competition, although I have read reviews on some of them, but I can tell you that, for the price, this is one aerator that you will enjoy using again and again.
I hope you found this useful in providing some information to make your wine drinking more pleasurable. Cheers!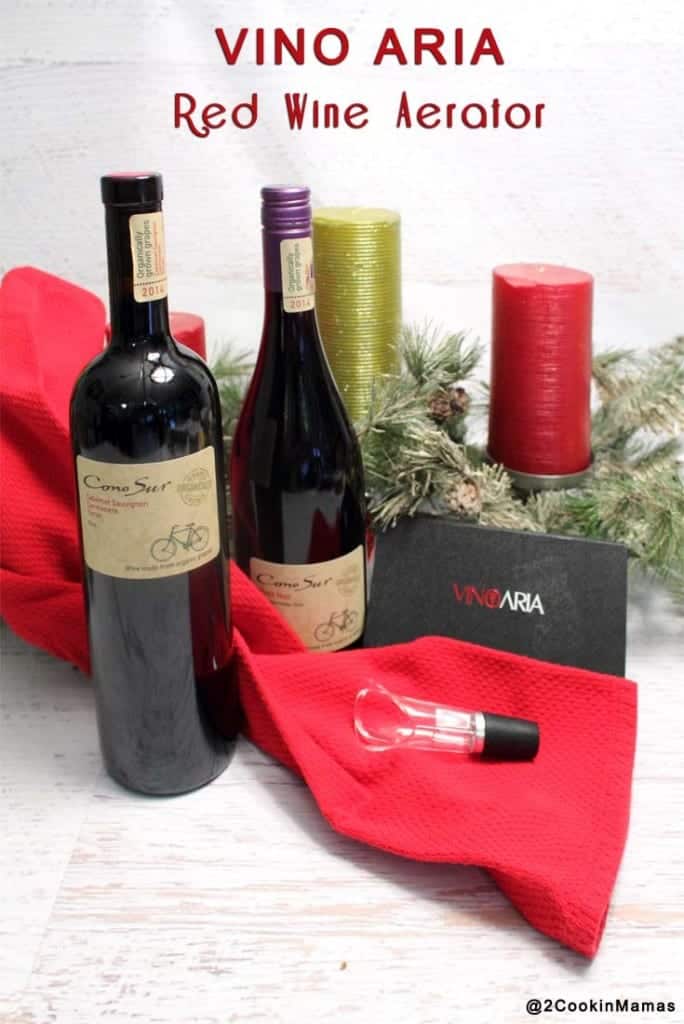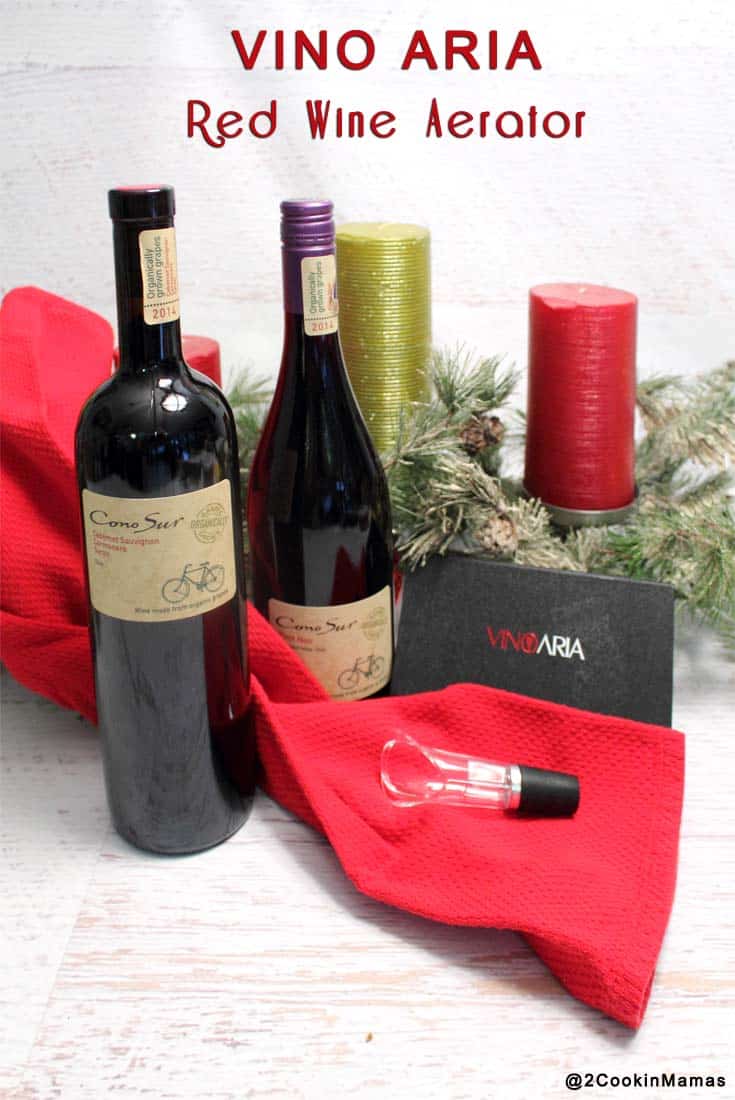 Like what you see? Follow us here for more reviews & easy recipes or on your favorite social media! Instagram, Pinterest, Twitter and Facebook.