2010 Maipe Malbec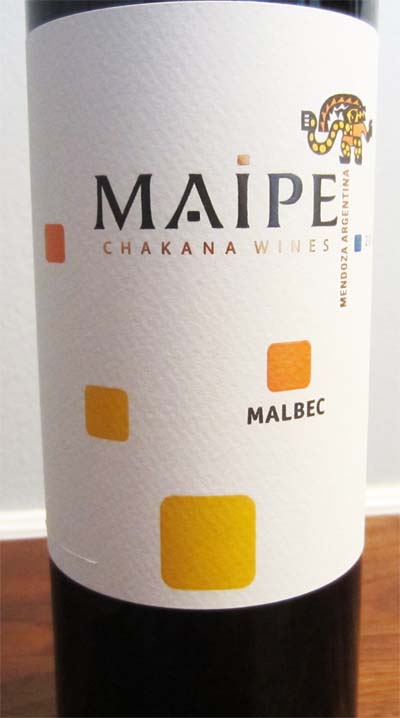 The Maipe wines are produced in the Luján de Cuyo subregion of Mendoza, in the foothills of the Andes Mountains. The deep rich soils, along with the long sunny days and dry conditions create flavorful wines with intense color. The Maipe name was derived from the ancient Andean people and was known as Lord of the Winds. The ancients believed by invoking his name the skies would clear after a rain or help moderate the summer heat.
Rated by Total Wine as #5 in 2013 , with ratings between 86-89 points, this Argentinean Malbec is a pleasant wine full of fresh fruit flavor.
Upon opening, you will notice intense aromas of blackberries and violets due to the high mountain soil. Once sipped, the full flavored taste of black cherries, plum, chocolate and spices is a pleasant surprise. The finish is a long, lingering warm vanilla with a touch of smoky oak.
This Malbec is a great everyday drinking wine and well worth the price, especially if you can purchase it for under $12.
Food Pairing: Pair this Malbec with steak, pork and other roasted meats, spicy ethnic dishes and pasta.
Price Range: $7.95-$15.99
Rating: 3/5 corks