I received the J'Adore VoxBox from Influenster with free samples of some awesome products. Haven't heard of Influenster? Influenster is a free-to-join community of trendsetters, social media masterminds, and educated consumers who live to give opinions of products and experiences. It is a social hub where you will learn about new products, give your reviews to help other consumers, and participate in VoxBox programs where you will receive complimentary products to test and review.
Full Disclosure: I received the products listed below for my review via Influenster. No compensation was provided and, as always, all you will get is my honest opinion of each, their merits and/or their flaws.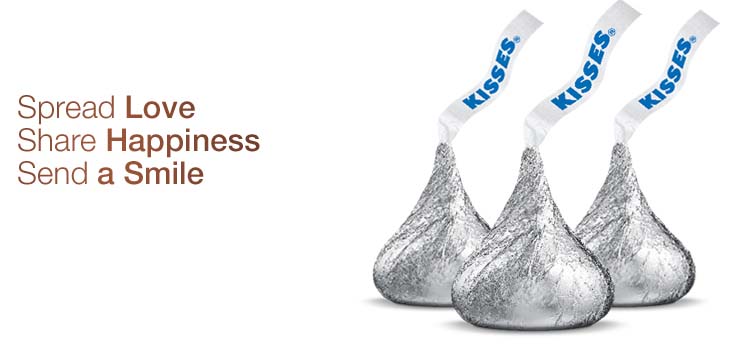 Hersheys Kisses – What could be better than to receive a huge bag of chocolate! Hersheys Kisses have been a favorite of mine and my family for years, in fact, it was a favorite of my Grandmothers too and we not only eat them out of the bag but cook with them too! Check out my Cupcake Kisses that have a Hershey Kiss inside them. The kids always squeal with delight when they bite into them and see what is in the middle. As an adult, my favorite has always been the dark chocolate but, as a child, the milk chocolate was at the top of the list.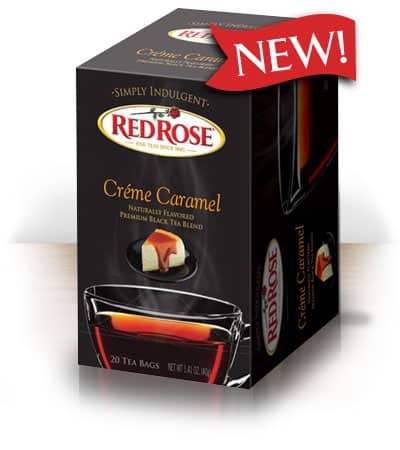 Red Rose Simply Indulgent Teas – These teas are not readily available in the marketplace right now but, when they are, be ready to swoop some up. I had both the Creme Caramel and the Lemon Chiffon and immediately wanted to go purchase a box. I drink tea every night and these had just the right amount of flavor without being overly sweet and actually enhanced the black tea flavor. My husband, who only drinks Earl Gray, said he liked them and would not mind having them on occasion. That is a huge recommendation coming from him. Keep checking in your grocery store for their arrival.
The remainder of the products were all beauty products, some of which I will use again and again.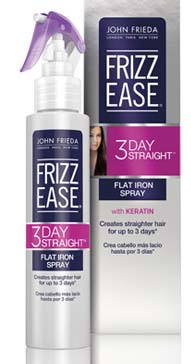 John Frieda Frizz Ease 3-Day Straight Iron Spray – I normally use John Frieda's Frizz Ease leave-in condition which helps tame my frizzies in our humid Florida weather. It also protects my hair from the heat of blow dryers and flat irons. This new 3-Day spray actually worked in a similar way and kept my hair smooth and straight as well. It had a slightly heavier feel than the leave-in condition but it could be that I needed to use a little less than I did. I will probably stick with my current product but would recommend the 3-Day Spray for those with hard to control waves and curls.

Vaseline Men Spray Lotion – I thought I was going to have a hard time getting my husband to try this product but he scooped it up and has been using it ever since. Skin tends to dry out during the winter in Florida and his gets especially dry on his back from working at a desk all day. He uses the spray lotion every night and I have definitely seen a difference. The skin is much smoother and softer since he began using it. And he likes the fact that it sprays easily, even upside down, and goes on in a smooth stream. If your man has dry skin I would recommend this product wholeheartedly.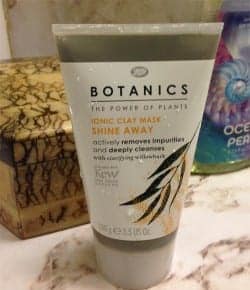 Boot Botanics Shine Away Ionic Clay Mask – I have never used a mask before but I was willing to give it a try. I shook the bottle but, when it dispensed, it was a little watery so I had to lean over the counter so it wouldn't get on anything else. However, once on, it did firm up nicely and was easy to keep on for the required 10 minutes. I rinsed it off and went over my face with a washcloth and my skin was definitely tighter and smoother. After applying makeup I could see that the pores were smaller and the redness around my eyes lessened. I believe I will try using this product for the next month, once a week, and see if there is a noticeable and lasting improvement.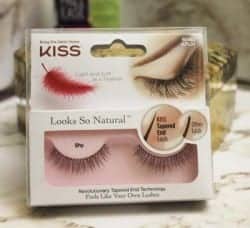 Kiss Looks So Natural Lashes – This was the only product I was not too sure about. I am not into a lot of makeup so I didn't think I was going to like wearing these lashes. The lashes were long and nice and soft, ones I wouldn't mind having naturally, and came with a small bottle of adhesive. Putting the adhesive on the lashes was easy, since they had a nice applicator, but getting the lashes on was a little tricky. The right one actually went on fairly well, being able to guide it with a 1-time use string attached to the base, but the left eye took quite some time to place correctly. Once on, they looked pretty nice but I found they made the area itch. They are reusable, so I might try them again when a special occasion comes up, but it is not something I will purchase on my own.
Thank you Influenster and all the sponsors for the chance to try these new products.