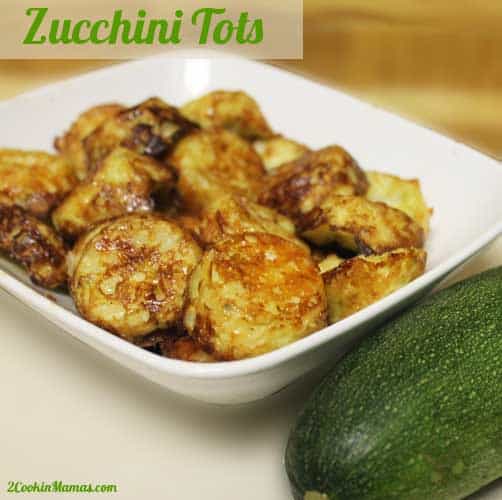 It's Healthy Kids Day! And what better way to make a meal more healthy for your kids than to change out tater tots for these zucchini tots which contain no saturated fats or cholesterol and are an excellent source of  dietary fiber. They will also benefit from their antioxidant value, as well as supplying folates, potassium, vitamin A, iron, manganese and zinc. And they are bundled in a package that looks like tater tots with a lot less calories (about 30). Give them a try, but don't tell them what's in them, and see what they think.
Zucchini Tots
Ingredients:
1 cup zucchini, peeled & shredded (it took 2 small for me)
1/4 sweet onion, chopped fine
1 egg
1/4 cup Italian flavored bread crumbs*
1 teaspoon garlic powder
salt & pepper to taste
1/4 cup cheddar cheese, shredded (Parmesan can also be used)*
Directions:
Preheat oven to 425 degrees. Spray a 24-cup mini muffin pan with a non-stick spray.
Grate zucchini then wrap in paper towel and squeeze out all excess water. A dish towel can also be used.
Combine all ingredients in large bowl. Divide evenly into muffin cups pressing down firmly as they are filled.
Place in oven and bake for 18-20 minutes or until brown and crisp on the outside.
Makes 24.
*To make gluten free change out the bread crumbs for gluten free bread crumbs such as Aleias. To make non-GMO cow dairy-free use Pecorino Romano or manchego cheese instead of cheddar or Parmesan.
DON'T MISS A RECIPE!