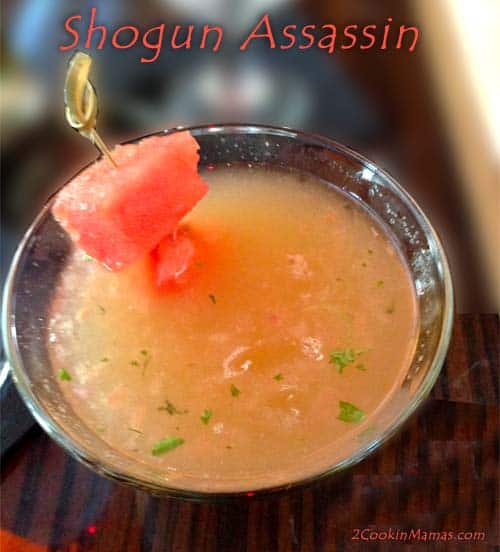 Like your drinks with a little bit of heat? This one will give you just what you are looking for. I had originally tried this cocktail at a local restaurant, Buddha Sky Bar, and loved the ice cold spicy heat so I decided to try making it at home. It turned out to be easy to make and is definitely a drink to remember. Let me know how you like it.
Shogun Assassin Cocktail
Ingredients:
4-oz watermelon cubes, muddled
2-oz Tanteo jalapeno-infused tequila
1-oz agave nectar
1-oz yuzu juice (a cross between sour mandarin oranges and lemon (papeda))
small handful micro cilantro (or just cilantro chopped fine)
Directions:
In a shaker, muddle watermelon then pour tequila, agave nectar, yuzu juice and ½ the cilantro over it. Add some crushed ice and shake. Pour into a martini or other wide-mouthed glass and garnish with remaining cilantro and a watermelon cube.
Serves 1.
Check out Amazon.com for Yakami Orchard 100 % Pure Japanese Yuzu Juice and Wholesome Sweeteners Organic Blue Agave .