Our Gingerbread quick bread is full of rich molasses flavor & spiced up with plenty of ginger & cinnamon. Serve it for dessert a la mode or with homemade vanilla sauce or even sneak a piece of two for breakfast!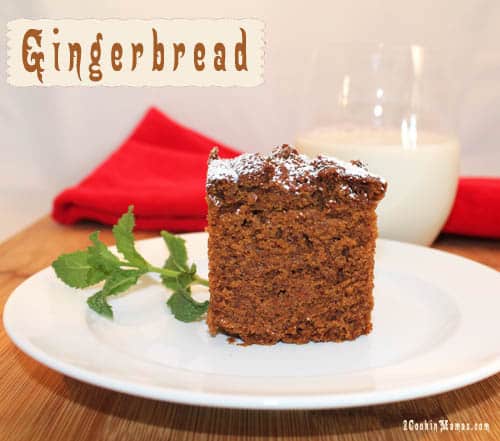 Gingerbread has been a favorite of my family for years, especially of my Dads. Every time he would come to visit me, no matter where I lived or what time of year it was, I would bake him a gingerbread. He so looked forward to it and I am sure if I didn't bake one he would have been so disappointed.
Now when I make it I always have a smile on my face as I remember his joy upon seeing that bread on the table when he arrived. Such a special feeling in my heart for this spicy, sweet dessert. Of course we never told anyone that he had it for breakfast too. 🙂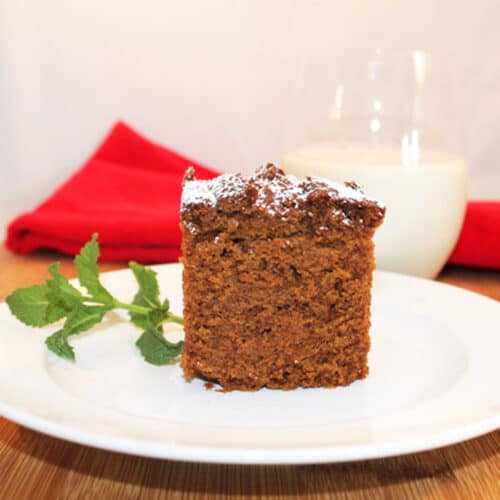 HOMEMADE GINGERBREAD
Our gingerbread quick bread is full of rich molasses flavor and spiced up with plenty of ginger and cinnamon. Sure to be a favorite for breakfast or dessert.
Ingredients
1/2

cup

melted shortening

1/2

cup

molasses

1/2

cup

sugar

2

cups

flour

1/2

teaspoon

salt

1

teaspoon

baking soda

1

teaspoon

ginger

1

teaspoon

cinnamon

1

cup

hot water
Directions
Preheat oven to 350 degrees. Grease a loaf pan or 9-inch square baking pan with shortening. Set aside.

In a large bowl, combine melted shortening, molasses and sugar.

In a medium bowl, sift together flour, salt, baking soda and spices.

Add sifted dry ingredients alternately with hot water to molasses mixture. Beat until smooth.

Pour into prepared pan and bake 45 minutes or until pick inserted in center comes out clean.

Place on wire rack to cool. If cooking in loaf pan, let rest for 20 minutes then remove from pan to finish cooling.

Slice the loaf or, if using a square pan, cut into squares and serve.
If you love quick & easy breakfast/snack breads, you've got to check these out.
DON'T MISS A RECIPE!