This review was sponsored by Keurig. I was sent a reusable filter to test and give my honest opinion on the merits of this product. All opinions are 100% my own.
OK, this seemed like the perfect day to write about my Keurig My K-Cup Reusable Filter and how well it works since it is one of the coldest days of the year here in Florida and our heat doesn't work! I actually turned the heat on this morning and the house went from 64 to 60 degrees within a few minutes. Don't think that is what it was suppose to do! lol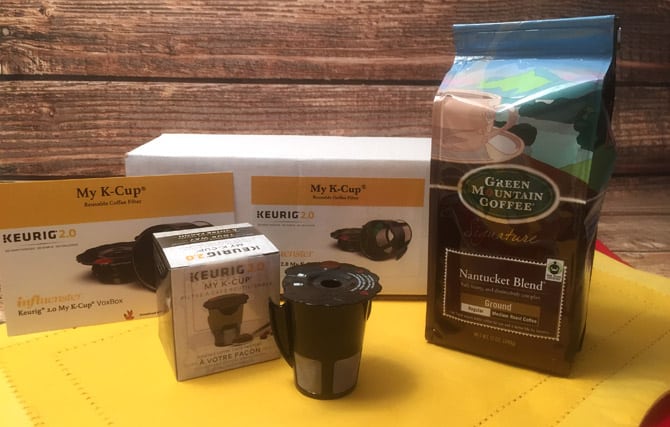 Any hoo, I've got to tell you I love my Keurig! I don't know what I would do without it. As you probably know, I work at home as a food blogger and coffee is a must-have. I love to have several cups in the morning, one after lunch and maybe one mid-afternoon, if it's cold out and I'm sitting a lot. It can get to be a little expensive making prepared K-Cups that often so Keurig's development of the reusable filter was a brilliant idea!
You can use your favorite coffee brand, save some money and, on top of that, it is extremely easy to use. Just fill the reusable filter to the level of the little colored tab using your favorite ground coffee, place it into the K-cup holder, handle side down and centered, then push in.

Close it, set it, and let it brew as usual.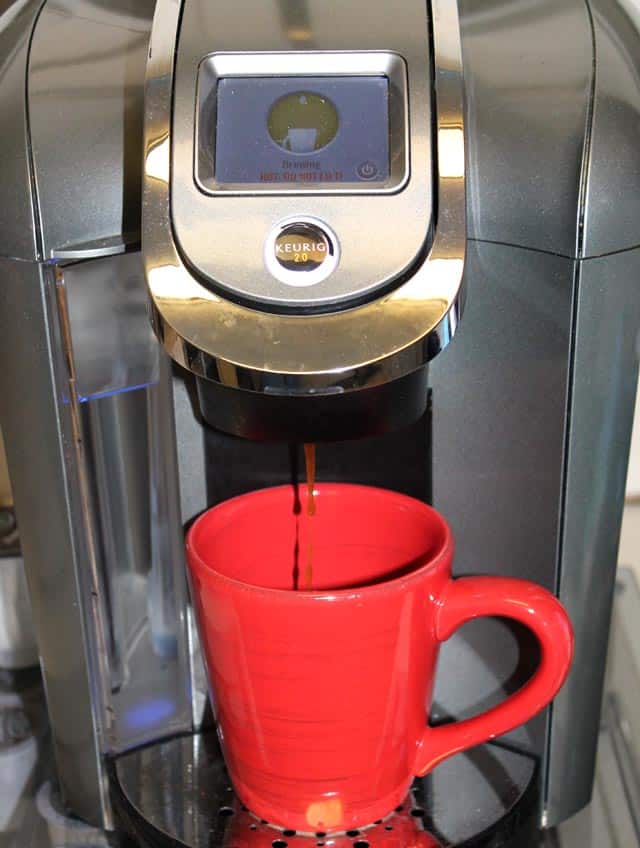 When it's done, remove the filter, dump the grounds and rinse it out. It's ready to reuse right away.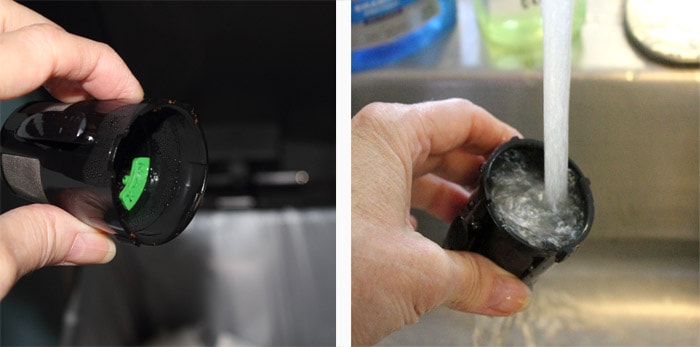 Our Keurig reusable filter came in extremely handy when my sister visited last week. We know everyone likes their coffee prepared a certain way, we happen to like a medium strength in our family. On the other hand, my sister likes hers brewed very strong as well as needing to make a half caf/decaf cup. So the Keurig was the perfect solution! I made our coffee the way we normally do and she brewed a 4-oz cup of decaf with our new reusable filter, using her favorite brand I bought her, and added that to a cup of our regularly brewed coffee. She said it came out perfect! Way to turn a frown upside down!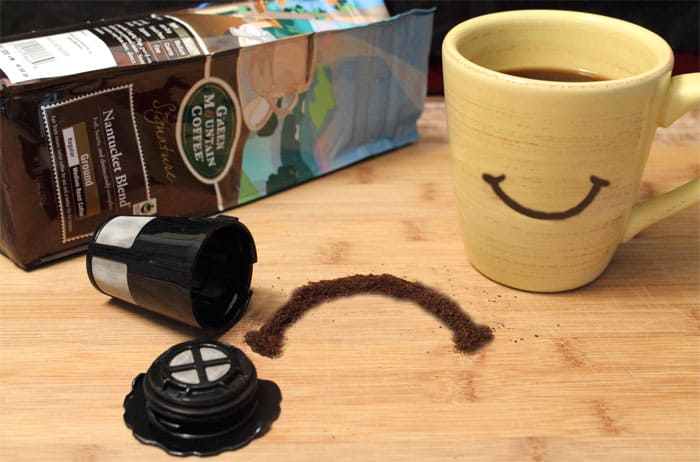 So if you are a divided household, caffeinated vs decaffeinated, regular vs flavored or strong vs mild and you want to use your favorite brand(s) of coffee – the Keurig reusable filter is the perfect solution! Give it a try, I think you'll like it!
Want some ideas of what else you can use your Keurig for? Check out these delicious coffee treats.
Disclosure: I received a complimentary sample of the Keurig My K-Cup Reusable Filter from Keurig & Influenster to review. As always, all opinions are 100% my own.
FOLLOW US FOR YUMMY RECIPES & SPOT-ON REVIEWS!