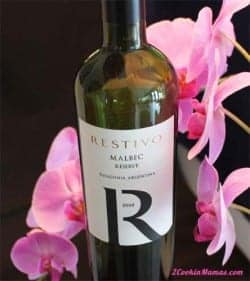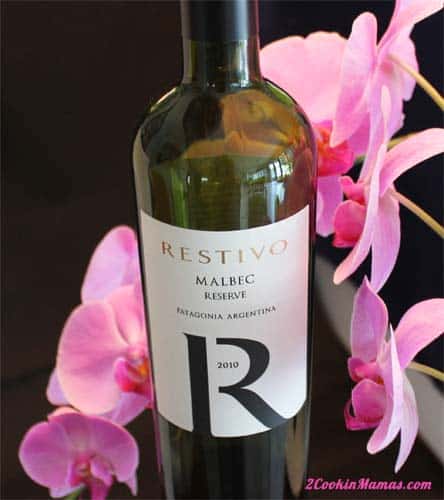 I love this holiday! Wine is one of my favorite drinks to share with friends or with a nice dinner. And it doesn't have to be expensive to be good. I have tried so many wines from $7 a bottle to over $100 a bottle and believe that you can enjoy the less expensive wines just as much and you won't break the bank. If you want to try a new wine tonight, check out several of the under $20 bottles below.
2011 Dancing Coyote Pinot Grigio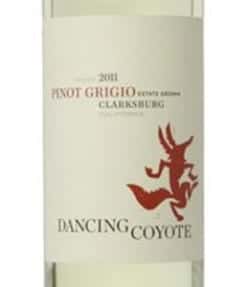 On the light side is a  well-balanced crisp and aromatic white wine from Dancing Coyote winery. The story goes that coyotes would get into the vineyard at night and chew on the irrigation lines then dance and howl under the moon all night, hence the name.  It is an easy drinking wine with flavors of green apples, pears and honeydew melon and offers a smooth, slightly mineral, finish. Serve cold with mild
cheeses, grilled chicken, pasta dishes and fruit. (They say their Albarino is very nice as well)
Price: $14   Rating: 4/5
This medium-bodied white wine has bold fruity flavors of peach and melon as well as subtle notes of flowers, apple, lemon and toasty oak. It has
a nice balance, smooth finish and is an easy drinking and food friendly wine. Serve chilled with fish, chicken and creamy pasta dishes.
Price: $11  Rating: 4/5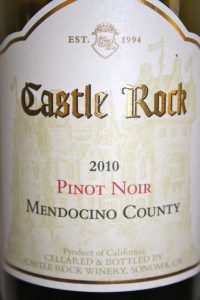 2010 Castle Rock Pinot Noir
A medium-bodied inviting wine with fruit-forward flavors of red berries and sweet cherries accompanied by notes of spice and vanilla oak. Very  well balanced and inviting. Pairs well with grilled meats, lamb, chicken, salmon and light pasta dishes.
Price: $10  Rating: 3.5/5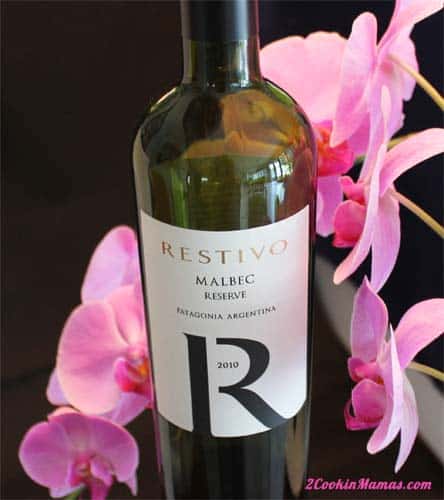 2010 Restivo Malbec Reserve
Argentina is the world's top producers of Malbec wines and this wine is an excellent example of a what a medium-bodied Malbec should be. With its cool, yet dry, climate, Argentina produces wines that are juicy with dark fruits and full of spice – just like this one. A wonderfully enjoyable wine with notes of blackberry, plum, a trace of vanilla and smoke and a smooth finish with a peppery pop at the end.  Pair with leaner cuts of meat, grilled lamb and pork chops, fajitas, burgers and light pastas.
Price: $12  Rating: 4/5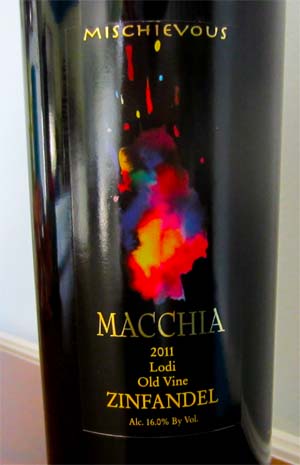 2011 Macchia "Mischievous" Zinfandel
Macchia winery, located in Acampo California, gives their Zins very interesting names such as Outrageous, Adventurous and Oblivious and I am sure each one lives up to its namesake and this 2011 Zinfandel is no exception. Blended from 5 different vineyards, using the grapes from the stronger older vines, Macchia has produced a classic fruit-forward wine with rich berry flavors, just the right amount of oak, some earthiness and a subtle hint of vanilla. It has a wonderfully smooth finish and is the perfect accompaniment to steaks, grilled dishes as well as rich pastas.
Note: This wine has a higher alcohol content than most wines coming in at 16%.
Price: $17.99-$19.99  Rating: 4/5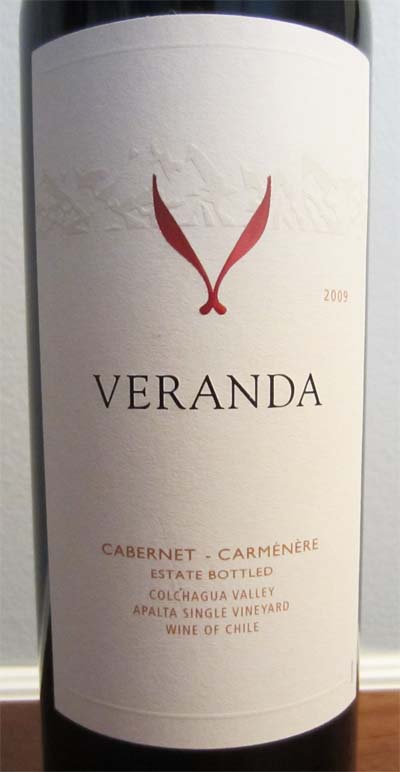 2009 Veranda Cabernet-Carmenere
Veranda Cabernet is an estate bottled wine from the Colchagua Valley of Chile where Cabernet Sauvignon, Carmenere and Syrah wines are predominant. It is a medium-bodied red wine blend with dark fruit and earthy aromas and just the right hint of smoky notes. Its flavors are well structured and primarily of blackberry and plum, courtesy of the Carmenere grapes, but the finish is all Cabernet, with the taste of black cherry coming to the forefront.  A wonderfully rich wine that will pair well with the rich and powerful flavors of grilled meats as the dark fruit and spiciness compliments the smoky taste of the grill.
Price: $16.00-$19.00   Rating: 4/5
2010 Dreaming Tree Cabernet Sauvignon 
A medium-bodied wine that is not too dry created by the famous singer/songwriter Dave Matthews and his friend, Steve Reeder,  a noted winemaker. The wine has wonderful aromas of dark fruit and plum followed by a taste that is full of intense cherry and blackberry flavors with just a touch of vanilla and licorice. It has a nice smooth,velvety texture and a finish that has a hint of sweet spices and vanilla.
Food Pairing: Serve with beef such as steaks and standing rib roasts, grilled leg of lamb and pork loin as well as coal-fired pepperoni pizzas, Eggplant Parmesan and hard cheeses.
Price: $12.99-$16.99  Rating: 4 /5
DON'T MISS A RECIPE!