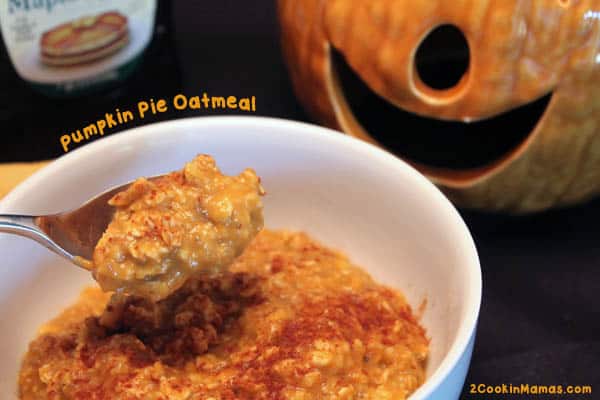 I love to have hot cereal when the mornings are chilly and it can be cream of wheat or oatmeal,just something to keep me warm inside when I take my morning jog. This particular oatmeal is one my Mom used to fix for me, although this one is also cow dairy-free since my body is not too fond of lactose.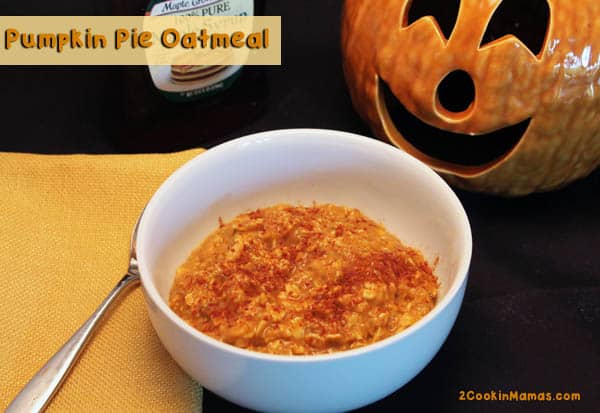 So what did I add that would make it great for October? Yep, you guessed it, pumpkin! It gives the oats a nice pumpkiny (is that a word?) pie taste and the maple syrup adds just the right amount of sweetness. I used my own mix for pumpkin pie spice but you can just as easily use the one right off the shelf.
Enjoy & keep warm!
Pumpkin Pie Oatmeal
Ingredients:
3/4 cup almond milk
1/3 cup pumpkin puree
1/4 teaspoon pumpkin pie spice
dash of salt
1/2 cup rolled oats
1 Tablespoon chia seeds
2-3 teaspoons maple syrup depending on sweetness desired
Chopped pecans, cinnamon, chocolate chips, crumbled gingersnaps (optional)
Directions:
In a cereal bowl, combine first 4 ingredients. Stir to mix well. Add rolled oats and chia seeds and stir again until everything is well coated.
Place in microwave for 2 minutes, stirring halfway through.
To serve, sprinkle with cinnamon then let each person add their own toppings – maple syrup, chopped pecans and, for kids, chocolate chips or crumbled gingersnaps.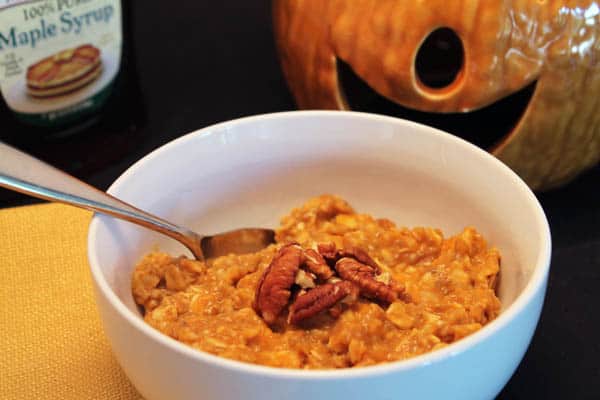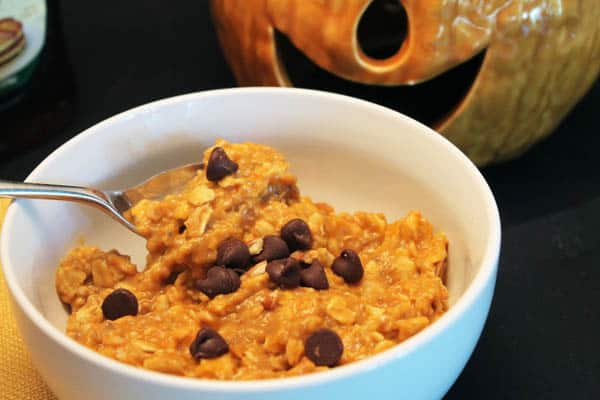 Check out these other great pumpkin recipes:
Be sure to follow us on your favorite social media! Instagram, Pinterest, Twitter and Facebook. If you make one of 2 Cookin' Mamas recipes, remember to tag us with the hashtag #mamacooks.