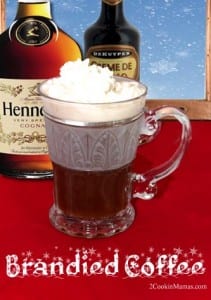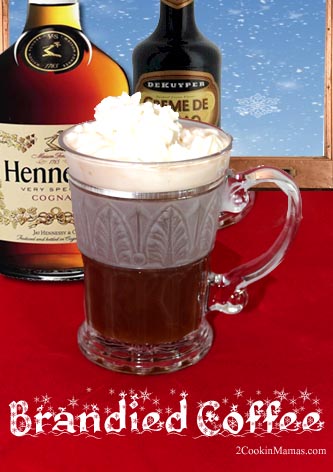 This is dedicated to all our family and friends caught in the huge ice and snowstorm from Texas to Atlanta to New England. Keep safe and while waiting out the storm at home warm up with this creamy and delicious brandied coffee.
Brandied Coffee
Ingredients:
1 oz. Creme de Cacao
1 oz. Brandy
6-8 oz. hot coffee
Whipped cream for topping
pinch nutmeg (optional)
Directions:
Pour hot coffee into a mug. Add creme de cacao and brandy. Stir then top off with a generous portion of whipped cream.
Makes 1 drink.
Other suggestions:
Peppermint Coffee: Add 1/4 cup Peppermint Schnapps, 1/8 cup Creme de Cacao and 1/8 cup cream to 1 cup of coffee. Top with whipped cream.
Kahlua Coffee: Add 1 oz. Kahlua, 1 oz. Brandy and 1/4 oz Creme de Cacao to 1 cup of hot coffee. Top off with whipped cream.
Need a new coffeemaker? I highly recommend the Hamilton Beach 48464 Brewstation Summit 12-Cup Programmable Coffeemaker
. Mine has been going strong now for over 2 years and I never miss my morning coffee so it has put in a lot of hours. Easy to fill, clean and makes the best coffee.