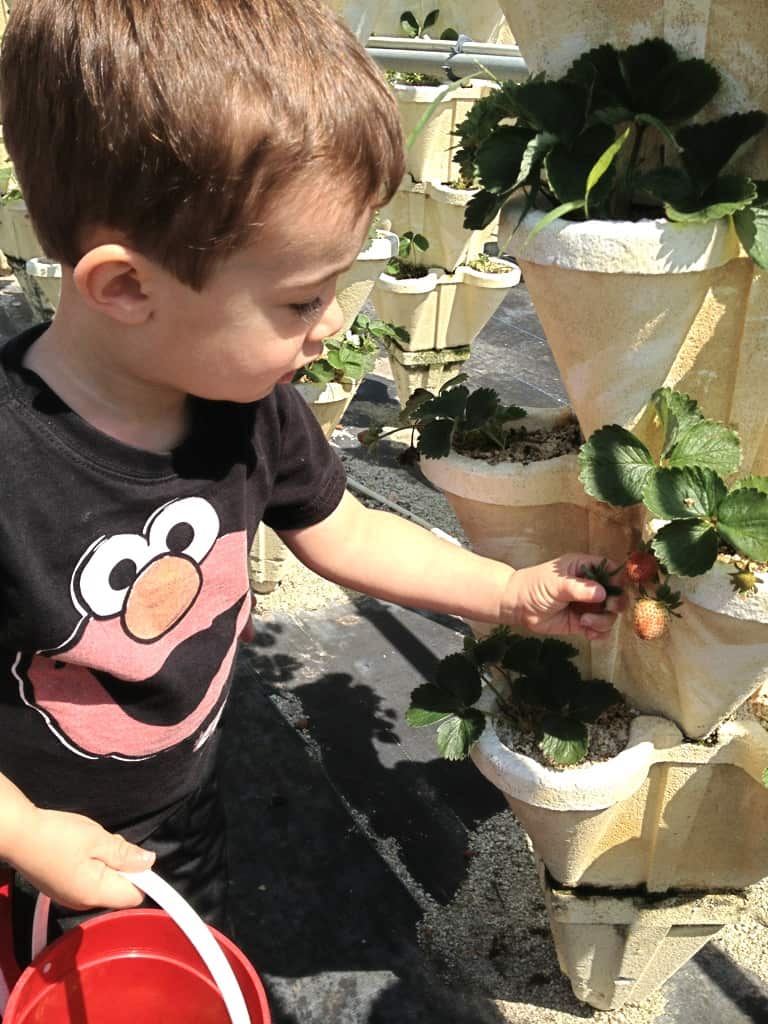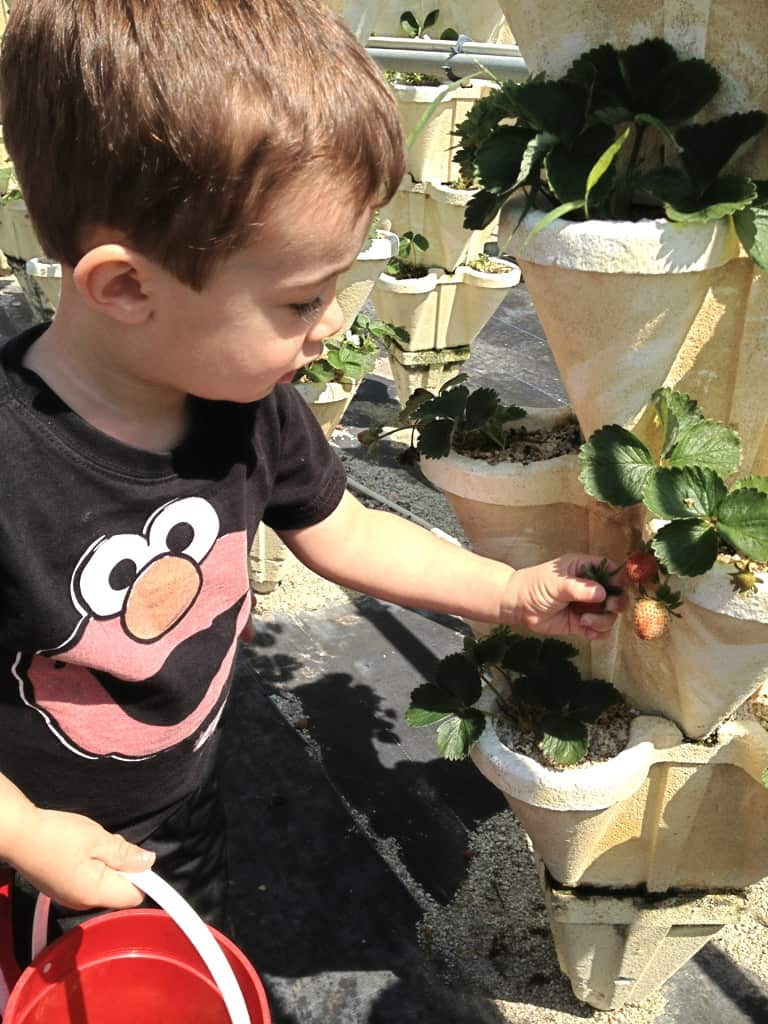 Today is National Pick Strawberries Day, so we decided to celebrate by visiting our local strawberry patch - The Girls Strawberry U-Pick in Delray Beach, FL.  My son loved running up and down the aisles picking the biggest & brightest strawberries he could find.  It was a little slice of country right in the city.  🙂
Whether you enjoy picking your own from the farm or from your local supermarket - grab a handful and try this incredible recipe.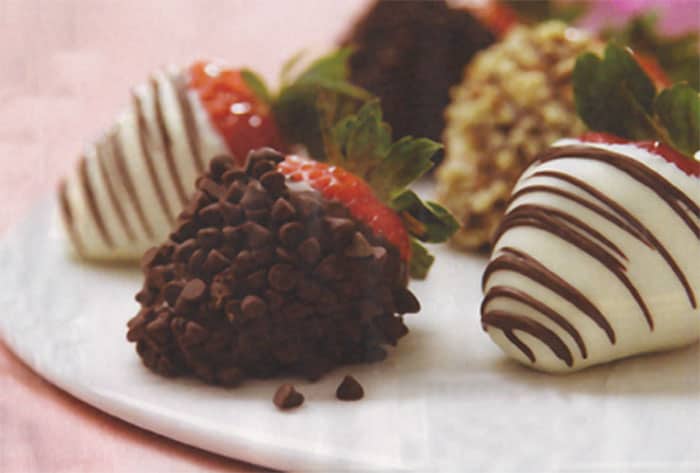 Dark Chocolate Covered Strawberries with Grand Marnier
Ingredients:
1 package very large strawberries (about 10 berries)
8 ounces dark chocolate (I like Ghiradelli Intense Dark)
1 Tablespoon solid shortening or butter
1-2 ounces Grand Marnier (other options are Frangelica, Chambord,Cointreau or Amaretto)
Mini dark chocolate chips, chopped nuts, crushed oreos, melted white chocolate (optional)
Directions:
The best way to prepare for this recipe is to make a rectangular piece of Styrofoam and cover with aluminum foil or plastic wrap. If you do not have any Styrofoam handy you can easily place the chocolate covered strawberries on a piece of wax paper to dry.
Wash strawberries, leaving stems and leaves intact, then pat dry. Inject the Grand Marnier into each strawberry being careful not to overfill.
To melt dark chocolate, place chocolate, broken into pieces, into a 4-cup microwave safe measuring cup. Add shortening/butter and place in microwave on high for 30 seconds. Stir and, if not all melted, repeat on high for 30 additional seconds. Make sure you stir well and give the chocolate that is still in pieces time to melt. Do not overheat.
Take strawberries and spear with a toothpick (if using a Styrofoam form) then, one at a time, swirl gently in warm dark chocolate covering about ¾ of the strawberry.
Optional: Roll immediately in mini dark chocolate chips, crushed oreos or finely chopped nuts. You can also add a drizzle of melted white chocolate once the dark chocolate has cooled.
Place toothpick into Styrofoam and let dry. If just using only wax paper you can hold the strawberry stem and swirl it in the chocolate then set onto the wax paper to dry.
Makes 10 chocolate covered strawberries.
Option: You can add 1 Tablespoon of cream and 1 Tablespoon of Grand Marnier directly into the chocolate for dipping and eliminate the need for injecting into the berry with a syringe.
DON'T MISS A RECIPE!