Summer means picnics, relaxing and enjoying good food and wine outdoors. Don't know which wines will go with a picnic? No problem, enjoy our picks for the 10 best summer picnic wines all priced under $20.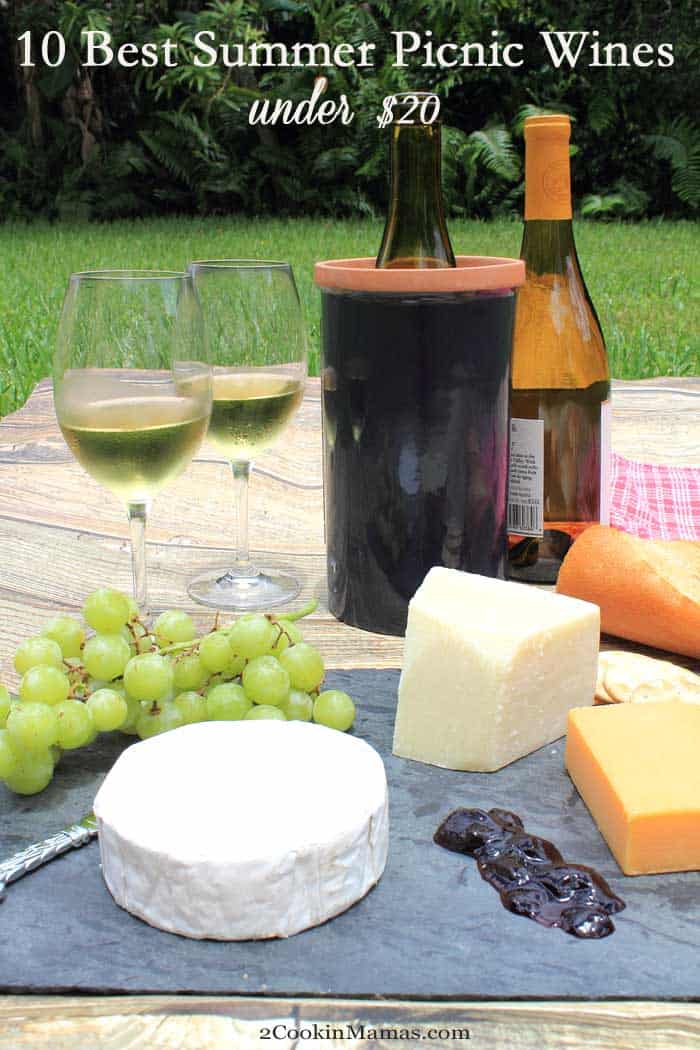 I'm always looking for delicious wines that are light enough for hot summer days. And not only do I like to find cool, refreshing wines but ones that won't break the bank too.
Most of these wines I found are white or sparkling and perfect to accompany your next picnic, light lunch or pre-dinner appetizers. They are guaranteed to keep you cool under the summer sun and save you money since they are all under $15!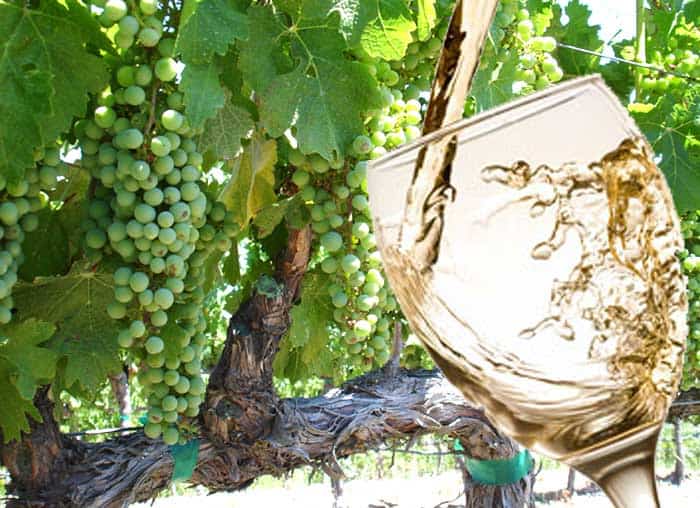 CHARDONNAY FOR SUMMER PICNICS
First up are the Chardonnays. A chardonnay can be heavily oaked, slightly creamy or fermented and aged in stainless steel producing an extra light and refreshing wine. Pair this varietal with white fish, grilled chicken or salad.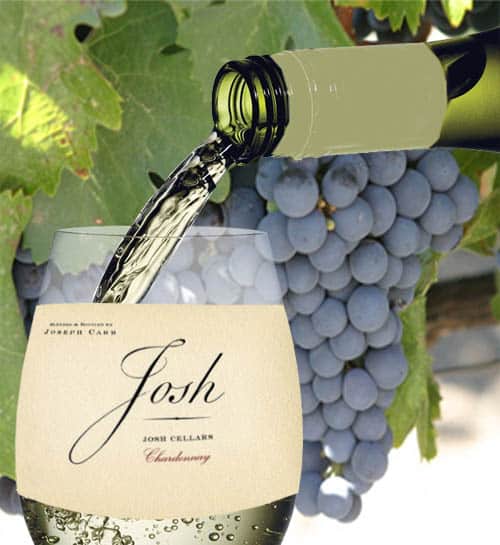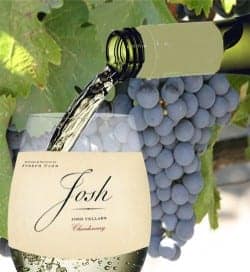 Josh Cellar Chardonnay (3.5/5) -Â This Chardonnay is made for the heat of summer. It has wonderful tropical citrus and sweet melon flavors along with ripe peaches and pears, and just the right touch of vanilla and smoke, to make it totally refreshing and light.
This light white pairs very well with creamy and mild cheeses, fruit, salads, cold seafood, white fish with a light citrus sauce and, my favorite, chocolate.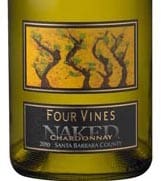 Four Vines Chardonnay (3.5/5) -Â greets your nose with aromas of citrus, lemon and peppers and your palate with apple, pear and pineapple flavors with just a hint of lime, grapefruit and minerality. It is a clean, dry and slightly tart wine that is fermented in stainless steel that makes it the ideal crisp wine for summer.
This lighter tasting, slightly spicy Chardonnay pairs best with lighter, summertime meals of fish, raw oysters, chicken, quiche, vegetables, fruits and summer salads.
SAUVIGNON BLANC FOR SUMMER PICNICS
Sauvignon Blanc / Fume Blanc wines are probably the most popular white wines in the U.S. Known for their refreshing crispness, due to high acidity and low sugar content, they pair especially well with summer salads and seafood.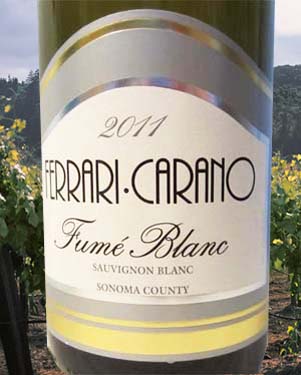 Ferrari Carano Fume Blanc (3.5/5) - This light and refreshing wine offers up  aromas of lime, citrus and honeydew with just a touch of spiciness and flavors of grapefruit, pineapple and lime. Its finish is wonderfully fresh with the tang of citrus and lingering notes of mango and guava.
As a light wine it pairs well with many seafoods such as oysters, mussels, bacon-wrapped scallops, crab-stuffed mushrooms and sole. It also compliments poultry dishes, pastas with cream sauces as well as spicy Asian and Mexican cuisine.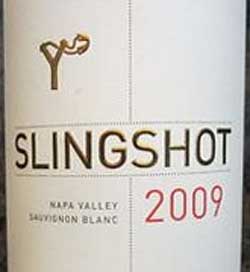 2009 Slingshot Sauvignon Blanc (⅘) – is both refreshing and crisp. It offers aromas of papaya, mango, and melon and flavors of citrus with hints of honeydew and key lime with a crisp fruity finish.
It pairs well with light summery dishes such as salad, seafood, especially salmon and mild Asian dishes as well as smooth cheeses like goat cheese.
PINOT GRIGIO FOR SUMMER PICNICS
Like slightly sweeter but crisp wines? Opt for a Pinot Grigio or Pinot Gris. Again it pairs great with seafood, appetizers and salads highlighted with fruit. Here are my daughter's absolute two favorites.
.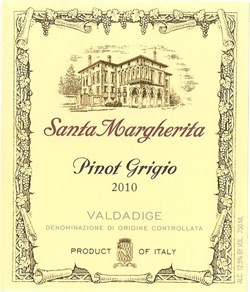 Santa Margherita Pinot Grigio (4.5/5) - This is a dry, crisp and refreshing wine with fruity aromas of citrus, pear and golden delicious apples. The perfect pairing with summer meals.
Pairs well with fish, chicken, quiche, soufflés, Thai and Chinese dishes as well as soft cheeses, oysters and, surprisingly, pizza.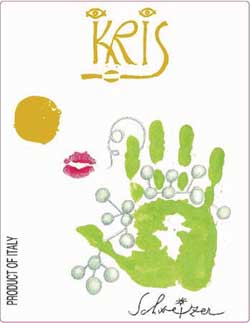 2008 Kris Pinot Grigio (⅘) - A light flavorful Italian wine with refreshing notes of apple, peach, pear and melon. It has a very crisp, citrusy taste with hints of  almonds and honey as well as a nice body and soft finish.
SPARKLING WINES FOR SUMMER PICNICS
And lastly, if you like a bright sparkling wine, try a viognier, albarino or prosecco. These are perfect for just sipping or pairing with appetizers such as cheese or fruit, a lunch of tuna or chicken salad or with a light dessert.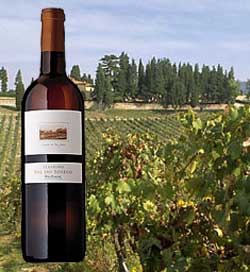 Val Do Sosego Albarino (⅘) - is a light straw colored wine that has a crisp, lemony aroma with subtle hints of apple and vanilla, bringing to mind a lovely spring day. Its fresh flavors of apple, citrus, pineapple and a little pepper are wonderfully clean and refreshing.
This wine is very versatile and can pair with any number of dishes. Pair it with the classic match of fish, seafood and sushi or, with Albarino's low alcohol content and fruit flavors, with spicy and flavorful international dishes from India, Thailand and its own regional Spanish dishes, think Paella!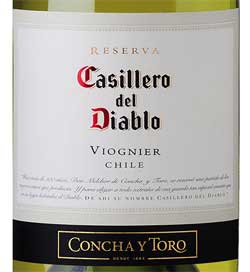 2010 Casillero del Diablo Voignier (⅘) - is a medium-bodied wine with aromas of rose petals, apricots and peaches and creamy flavors of the same along with papaya and just a hint of oak and vanilla.
This wine's natural sweetness pairs well with spicy Asian food and a wide variety of rich shellfish such as grilled lobster and seared scallops. It also can accompany roasted or grilled chicken, veal and pork, especially prepared with fruit, creamy buttery cheeses and many root vegetables.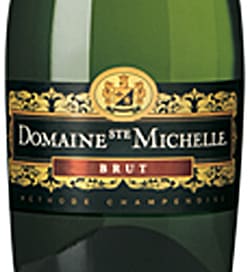 Domaine Ste Michelle Brut (⅘) - Sparkling wines are the perfect light drink for a warm summer day. But they are also great to lighten up heavier cocktails to make them prefect summer sippers, like this refreshing Strawberry Rum Fizz. This is one of my favorites and being able to pic it up in the local grocery store makes it ultra convenient too. It has a wonderful sparkling taste that is not too dry or overly sweet with nice aromas and flavors of apples, pears and citrus and finishes with just a touch of oak.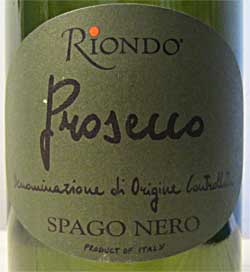 Riondo Prosecco (⅘) - is a light bodied, fruity wine that has a wonderful effervescence and a fresh clean taste. Â It has subtle, slightly sweet flavors of tangerine, pears and apples and ends with a crisp, citrusy finish.
This wine is fantastic to sip alone but it is also a very forgiving wine with pairings ranging from fried foods to stuffed mushrooms and Asian entrees to seafood, and let's not leave out the potato chips and popcorn. I'd call this food friendly to the max!
Cheers!