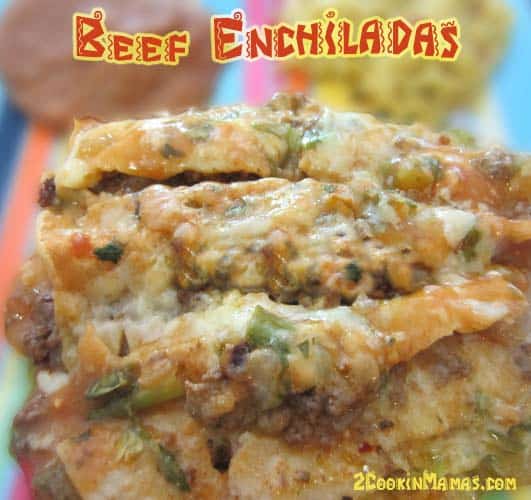 Having a crowd over for the big game? Make this super enchilada casserole ahead of time and, when ready to eat, place in the oven in time for the party.
And we've even got some gluten-free options as well.
Beef Enchiladas
1-1/2 pounds ground beef
1 onion, chopped
4 Tablespoons Taco Seasoning or 1 package taco seasoning mix
2 (4.5-ounce) can chopped green chilies, divided
2 (10 3/4-ounce) cans cream of chicken soup (Lipton-Cup of Soup is gluten-free and you can thicken with a little cornstarch)
2 Tablespoons cilantro + ½ cup cilantro chopped
1 cup green onions, chopped
1 (28-oz) can enchilada sauce (La Victoria has a gluten-free mild sauce)
14 corn tortillas
2-3 cups Cheddar cheese, grated
Garnishes: Salsa, sour cream, green onion curls, chopped fresh cilantro
Directions:
Brown ground beef and onion in a large skillet, breaking it up as it cooks until no longer pink and onion is translucent; drain. Stir in taco seasoning mix and 1 can of chopped green chilies; set aside.
Stir together remaining 1 can green chilies, soup, 2 tablespoons cilantro and enchilada sauce. Let simmer for 20 minutes. Spray a 13×9-inch baking dish with a non-stick spray. Pour 3/4 cup of sauce into bottom of dish.
Cook tortillas in hot pan, no oil, until a little golden. As you remove tortilla from pan, dip in sauce so covers entire tortilla then place on a cookie sheet and fill with beef mixture, green onions, cilantro and cheese.
Roll up and place seam side down in baking dish. Once all tortillas are complete, pour rest of sauce over enchiladas and top with leftover cilantro, green onion and cheese.
Bake at 350° for 20-25 minutes or until bubbling hot. Serve enchiladas with preferred garnishes accompanied by sides of refried beans and Spanish rice.
Serves 6.
Check this out! La Victoria Enchilada Sauce, Mild is now available on Amazon.com

Sign up now and receive our Favorite Top 10 Appetizers and other delicious recipes and tips.