I received a complimentary sample of  the new Tastykake minis chocolate cupcakes from Influenster & Tastykake. As always, when reviewing, all opinions are my own.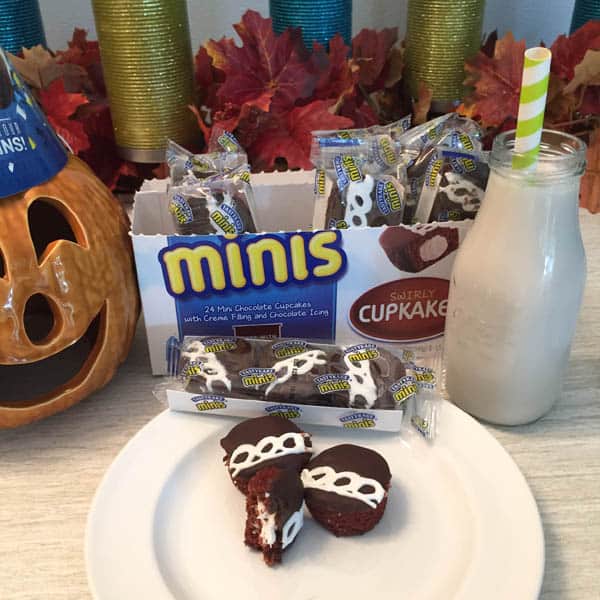 I was super surprised to get samples of Tastykake's new minis chocolate cupcake on my porch last week. Tastykake requested that we treat ourselves with one of these little mini indulgences when we had a mini-win to celebrate. And I knew exactly what I was going to treat myself with when I reached my 10,000 step daily goal every day for an entire week. And I did it! So Friday afternoon (I know, why wait), I brewed up some fresh hot coffee and sat down to savor a package of their new mini cupcakes.
Now I haven't had a Tastykake's cupcake in years, although I did treat my kids to them every once in a while, so I was looking forward to tasting it and seeing if it was everything I remembered. Ummmm… it sure was. I bit into it and tasted a moist chocolate cake, one now made with Hershey's cocoa, and a rich cream surprise in the middle. Of course, it wouldn't be a great chocolate cupcake without some chocolate icing too. It was the kind of icing I remember that is a little hard but it keeps the cupcake from being too messy (a definite plus with little ones). Now, you are probably wondering why I don't just make cupcakes if I want them, but sometimes things are a little rushed and picking up a sweet treat from the store is just the easiest thing to do. I am not saying it is as good as homemade but it IS tasty and certainly makes a handy sweet for kid's (and big kids too) lunches, Halloween handouts (you can see even pumpkins like them) or just an occasional indulgence.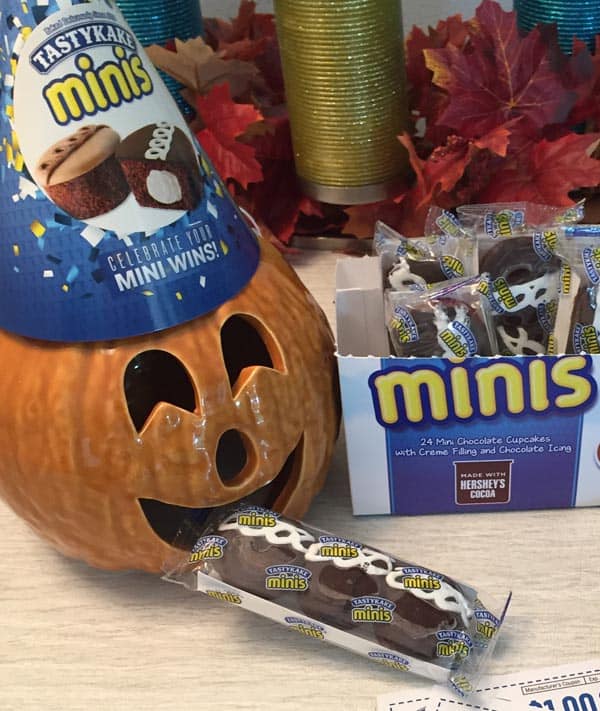 And you know the best part, it comes in a controlled portion size with each package of 3 coming in at only 160 calories – so you don't even have to feel guilty! Woohoo!!!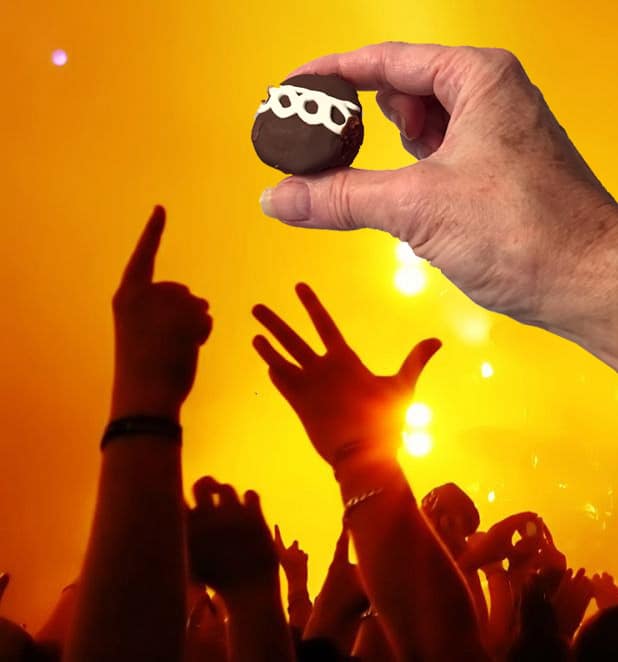 Want to learn more about Tastykake? Check them out on Facebook & Instagram for the newest products and specials.