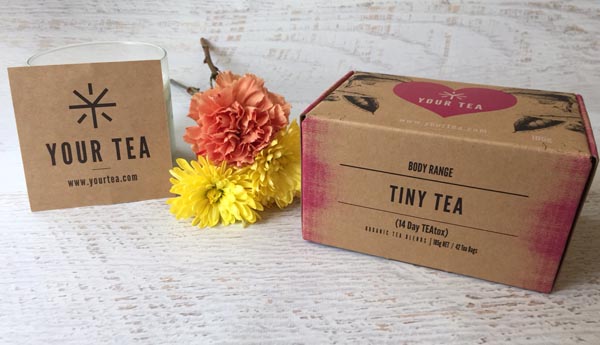 Disclosure: I received a box of Tiny Tea 14-day TEAtox from Your Tea complimentary for review. As always, all opinions are my own. Full PR & Disclosure here.
I was approached by Your Tea to try any of their products and give an honest review. I had never heard of Your Tea so my first step was to check out where this company was coming from and what range of products they offered.

Your Tea – the company
Your Tea produces blends of teas, sold throughout the world, that are based upon Traditional Chinese Medicine principles. These blends are evaluated and endorsed by Natalie Kringoudis, a Doctor of Chinese Medicine and Acupuncturist, Natural Fertility Educator and author. These traditional Chinese principles encourage people to be proactive about their health by eating a healthy well-balanced diet, keeping a positive attitude and enjoying an active lifestyle. Natalie has studied these more natural forms of medicine and believes that these teas will help a person in their endeavors to become healthier and happier.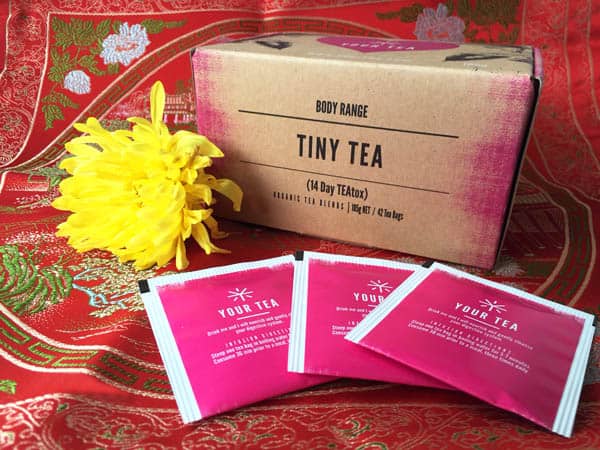 All their teas are composed of Chinese herbs that have been thoroughly tested and are safe to use at any age. They offer a huge range of teas, too numerous to mention here, which you can read about more thoroughly on their YourTea site. The selection runs the gamut from those that improve sleep, mood and energy to those that help detox the body, assist with skin problems and even one for helping with a hangover. Oh, and they have gluten-free versions as well!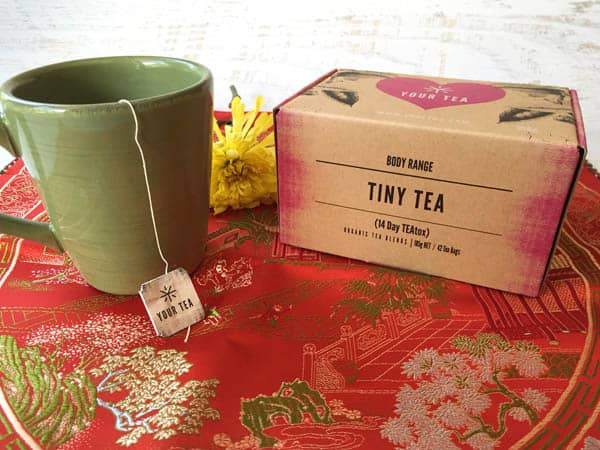 Why would you want to try it?
Are you interested in your health and well-being? Have you recently decided it was time to start eating right and lose those extra pounds? Well, these teas just might help you in your quest to get your body back in balance and headed in the right direction. And to help with that direction, the Your Tea website offers meal plan suggestions as well as a blog with plenty of helpful advice.
Your Tea – Tiny Tea 14-day TEAtox
My choice of tea to review was the Tiny Tea 14-day TeaTox. I had just returned from a long vacation and wanted to get my body off of all the extra sugar and junk food I had consumed and back to normal as quickly as possible.
I wasn't sure what to expect but I was pleasantly surprised. The directions say to consume 30 minutes before or after a meal twice a day so I set up a schedule to work it in after breakfast and lunch. The tea had a nice aroma and a pleasant taste, and was made up of ingredients that I can hardly say let along know what they would taste like (ingredients such as Jue Ming Zi, He Ye, Shan Zha, Lai Fu Zi, Chen Pi, Mai Ya) (see what I mean) but enjoyable just the same. I am usually a coffee drinker but I have to say that drinking this cup of tea became a quiet interlude that I looked forward to in the midst of my hectic schedule.

What does this Tiny Tea TEAtox purport to do? Tiny Tea states that this tea will assist with:
bloating
indigestion
problematic skin
cellulite
reduction of excess weight
increase energy
Does it do what it says?
When looking back on my 14 days, I have to say that it definitely had an impact on my digestive system. I found my body getting rid of waste with much less bloating occurring after meals. I did experience a little more indigestion with it at first but as my healthier diet became more routine I found the indigestion lessened. I did not lose any excess weight but found that my body, at the end of the 14 days, was feeling better overall and I felt much more energized.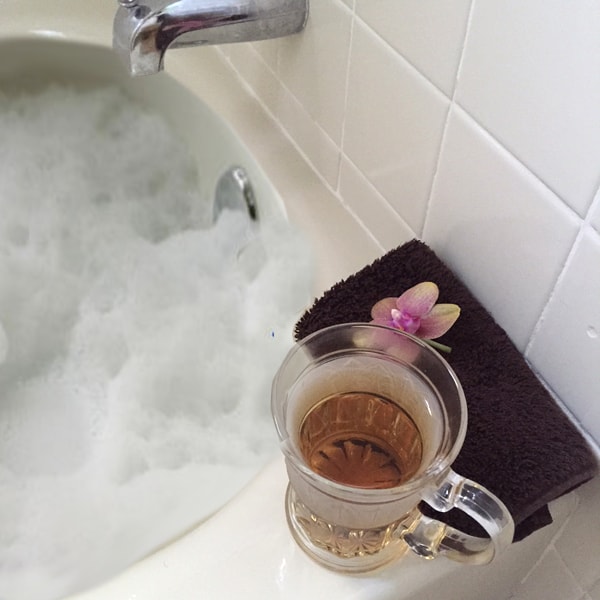 All in all, I thought the product was good and would be useful to those starting a new diet routine or those trying to adjust back to their usual healthy lifestyle. I enjoyed trying the product and will definitely try some of their other teas. Their sleep tea, which I also received, was one I enjoyed. It tasted smooth and mellow and seemed to have a calming effect similar to a chamomile tea. I would definitely recommend this tea for those that need to unwind from a hard days' work prior to bedtime.
Check out more about Your Tea, their selection of teas, their blog, meal plan suggestions and their donations to charity at YourTea.com.