2010 Bridgman Syrah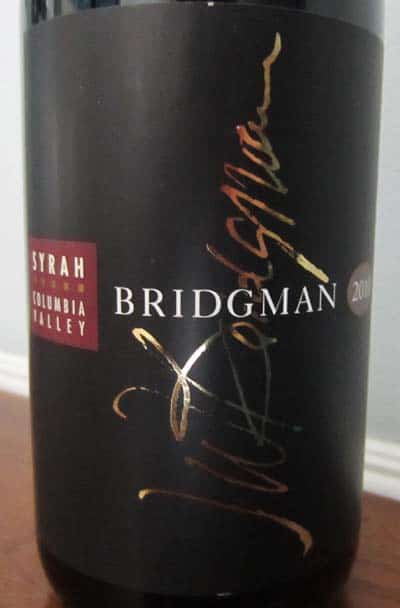 Listed at #13 on the Top Wines for 2012 by Total Wine & More, this 2010 Bridgman Syrah from the Yakima Valley in Washington state, is a full-bodied, rich wine with a balanced acidity and a long finish. Its flavors boast those of blackberry, boysenberry and plum with notes of coffee, vanilla and pepper and comes across the palate as very clean and tangy. A wonderful everyday wine and a fantastic deal for the price.
This particular syrah was named after William B. Bridgman, one of the pioneers of the wine industry in Washington state. The wines produced under his name emphasize the newer varietals and are offered only in small lots.
Food Pairing: Syrah is a very food-friendly wine, similar to a Pinot Noir, and matches very well with anything from rich seafood to more dense meats. The best pairing would be with lamb, pork chops, stews, prime rib, veal and most game meats such as venison, deer or elk.
Price Range: $13.99-$15

Rating: 3.5 out of 5