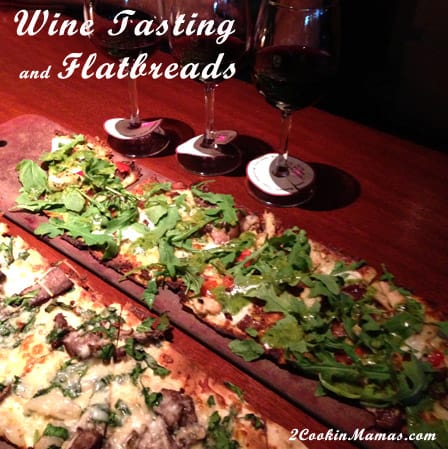 Seasons 52, a wonderful fresh grill and wine bar in town, offers a wine flight and flatbread special during Happy Hour. So my girlfriends and I decided we would head on over to sample some different wines and enjoy their fantastic selection of flatbreads. (Our favorites were the Garlic Chicken with balsamic red onions, roasted red peppers and Mozzarella cheese and the Ripe Plum Tomato with fresh basil, roasted garlic and Parmesan cheese). If you have a Seasons 52 nearby we would all heartily recommend visiting this fantastic restaurant.
The following three were on the red wine list and you received three tastings followed by a full glass of the one you liked best.
2010 Santa Cristina Sangiovese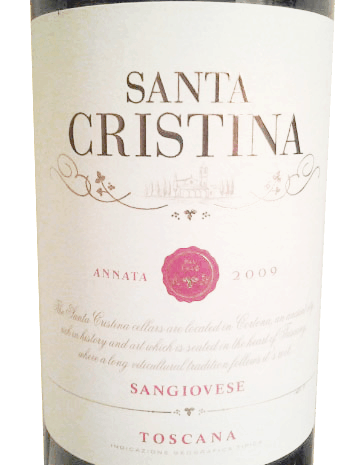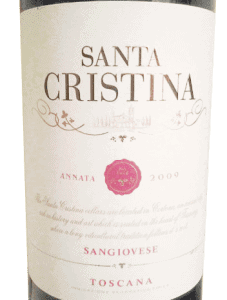 Produced in Toscana Italy, this Tuscan, medium-bodied, red wine has intense aromas and flavors of ripe cherries, hints of chocolate and herbs and a wonderful earthiness. It is smooth on the palate, well balanced, with a lingering fruit taste at the finish. A pleasant and pleasurable everyday wine comprised of 85% Sangiovese, with only 10% Merlot and 5% Cabernet Sauvignon grapes blended in, which truly allows the beauty of the Sangiovese flavors to come through.
Food Pairing: Sangiovese is a very food friendly wine and pairs well with acidic tomato sauce dishes such as Meaty Lasagna, Veal Parmesan, a variety of pastas such as Rattlesnake Pasta, pizza, grilled red meats as well some grilled and roasted poultry.
Price Range: $7.99-$12

Rating: 3.5 out of 5
.
2010 Monte Oton Garnacha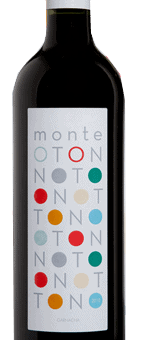 This Garnacha, the Spanish term for Grenache, is a velvety Spanish red wine with raspberry and blackberry flavors, hints of raisins and plums, and a nice peppery accent. It enjoys an earthy complexity that is followed by a warm, rich finish.
From the Bodegas Borsao winery, noted as one of top 100 wineries in the world, with vineyards on the hillsides of the Moncayo Mountains as well as the terraces along the Ebro River, they produce a wine with all the characteristics of a Grenache, intense dark fruit flavors and a complex body of earthiness and minerals. You will be surprised to learn that Grenache is one of the most cultivated grapes in the world and is often used in blended Syrahs and Tempranillos.
Food Pairing: It is known that a region's wines always pair well with their particular cuisine but they will also pair well with other ethnic cuisines such as Mexican chicken enchiladas or quesadillas and Italian tomato- based dishes. You can also enjoy with turkey, quail, beef stews, duck, roasted pork, lamb, ham and even mild cheeses.
Price Range: $6.99-$8

Rating: 3 out of 5
2011 Woop Woop Shiraz




This wonderful Shiraz, grown in the Limestone Coast region of southeast Australia, is rich in flavor and full bodied. The limestone base and cool climate of the region provide excellent growing conditions for this winery's range of wines.
When poured, you will note the heavy scents of blackberry, blueberry and licorice and, when the wine meets your lips, you will be closing your eyes and savoring the dark berry flavors with hints of mocha and a touch of vanilla. Enjoy this well-balanced wine all the way to its rich finish.
Now I bet you are wondering where the name "Woop Woop" came from. Well, it actually is Australian slang for the middle of nowhere in the Outback. See, you learned something new today! Although not a favorite with the appetizer menu this wine was well liked by all Cabernet lovers as a dinner wine to
pair with
 steak, Beef Enchiladas, pork,
Grilled Rosemary and Basil Lamb Chops
, veal or even pizza. Rich and ripe and one of Wine Spectators' daily picks for under $15. Stock up now and enjoy for the next 3-5 years.
Price Range: $9.99-$10.99
.

..