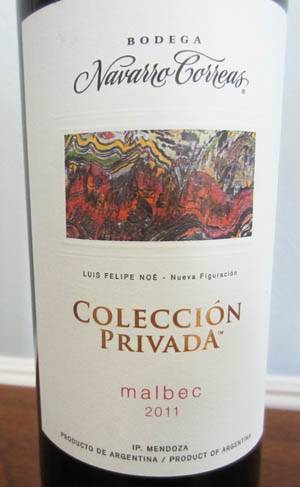 What a surprise this wine was when I had it recently. We were having a dinner of grilled steak and vegetable shish kabobs and I wanted something that would complement the beef. This versatile wine fit the bill perfectly.
This Argentinean wine, grown in the Mendoza region known for its superb Malbecs, greets you with aromas of herbs, flowers, cherries and plum and then the intense flavors of wild berries, cherries, plums and figs with hints of chocolate, vanilla and smoke explode on your palate. There is a spicy intensity to this wine, along with a slight oakiness, that carries its flavors right through to the lingering finish. Not only will you find this is a better than average wine but also a bargain at under $10. Stock up on this one if you enjoy an aromatic and spicy Malbec.
Food Pairing: Malbec is one of those wines that go with just about anything. Whether it is a filet mignon, spicy Mexican, Thai or Italian meal, lamb, game, semi-hard cheeses or even barbecue, this wine won't disappoint.
Price:$9.95

Rating: 3.5 out of 5