Total Wine ran an ad on the Top 15 wines of summer that were under $15 which, of course, intrigued me. I am always looking for great wines under the $20 price point that are worth writing home about. This 2010 Reserve des Vigerons Saumur Champigny from the Loire Valley in France ranked #9 on their list.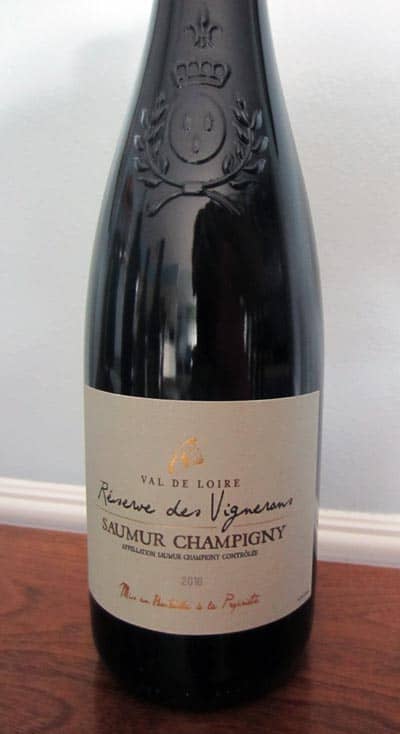 The wine turned out to be one of the best Cabernet Franc wines I have had and to have a French wine this good, and in this price range, is truly remarkable (and a lucky find).
In general, Cabernet Francs have herbal characteristics highlighted with dark spice and tobacco and often have a green bell pepper taste, which is usually what I don't like about this type of wine. However, this cabernet franc subdued the taste of the green bell pepper and brought out the taste of ripe red fruits, blackberry and herbal accents making it so much more palatable. Its midrange continues to delight with a mild minerality and it finishes with a tasteful blend of fresh flowers edged with spices and cloves.
All together, it is a very light-bodied, earthy and fresh tasting wine that makes an excellent partner to almost any food.
Food Pairing: Pair with pork and poultry, vegetable lasagna, risotto and any meal where you would normally choose a Pinot Noir.
Price: $12.99
Rating: 4 out of 5
.
Cheers! Wishing everyone a wonderful and safe 4th of July!