Print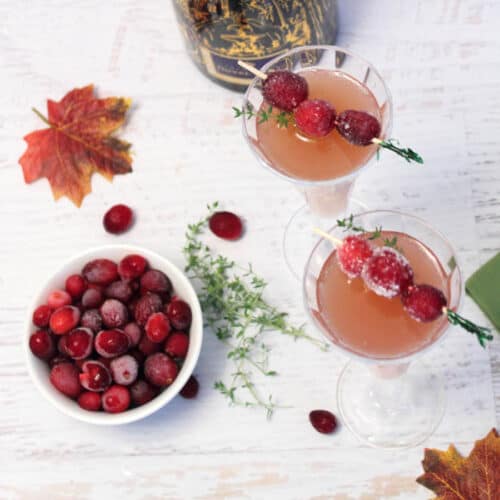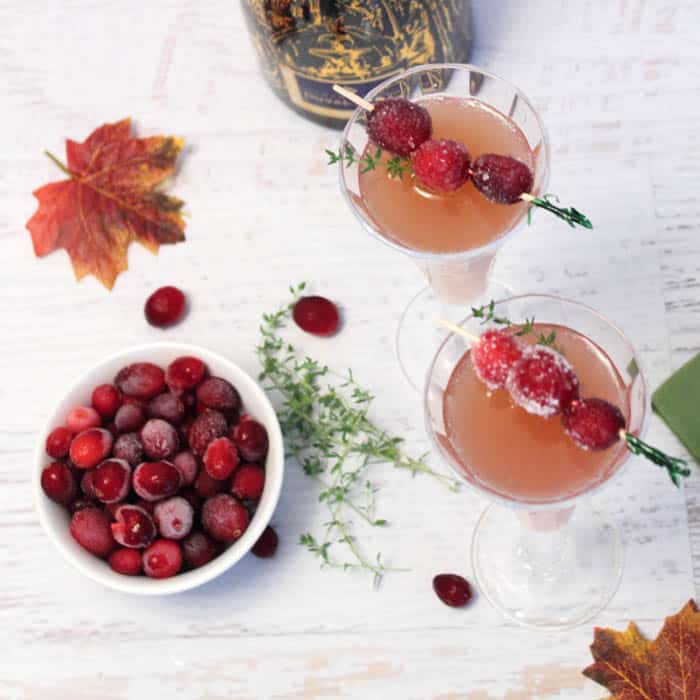 CRANBERRY MIMOSAS
A slightly tart cocktail with just a hint of orange. It's so easy to make with only 3 ingredients - champagne, cranberries & orange juice. Decked out in red & green makes it perfect for the holidays.
1/2

cup

champagne

or club soda for a virgin mimosa

1/4

cup

cranberry juice or cranberry juice cocktail

2

Tablespoons

orange juice or orange liqueur like Cointreau

Garnish: frozen cranberries coated with sugar

see note below, thyme sprigs, orange slices
Fill champagne flute 1/2 way with champagne (about 1/2 cup). Add cranberry juice and orange juice. Stir lightly.

Garnish with a few frozen sugared cranberries on a toothpick or an orange slice on the rim and a sprig of thyme (optional).

You can also make a pitcher just prior to serving to make it easier to serve a crowd.
To make frozen sugared cranberry toothpicks: Remove a handful of cranberries from a bag of frozen cranberries and run under cold water. This should thaw them out enough to be able to stick a toothpick through them. Place 3 cranberries on each toothpick. Once you have them on the toothpicks, pour a small amount of sugar onto a plate & roll cranberries in sugar. Place on a wax paper-lined cookie sheet and return to freezer until ready to use. Once frozen, they can be placed in a resealable plastic bag for easier storage.