Print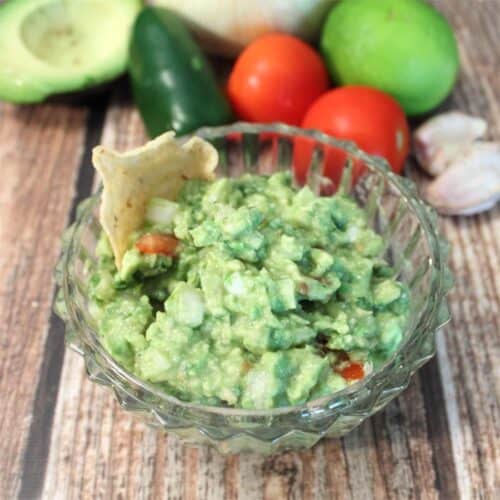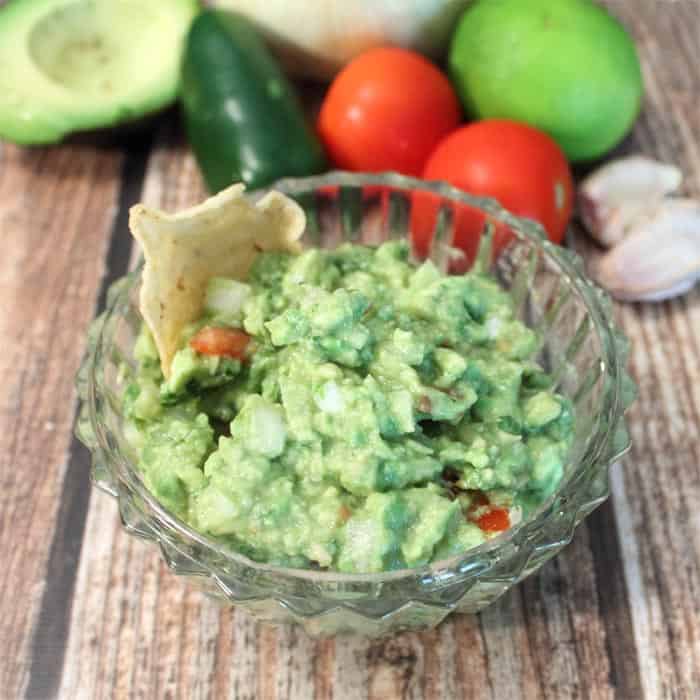 CLASSIC GUACAMOLE
This creamy classic guacamole is so easy to make & so delicious that it will be the only recipe you'll ever need! Ready for a party in less than 30.
Cut avocado in half. Remove seed. Using a large soup spoon, run it under the flesh and remove from outer skin. Place in a bowl and mash well.

Chop tomatoes, onion, cilantro and jalapeno. Add to mashed avocado.

Season mix with garlic, lime juice, salt and cayenne pepper.

Mix well and serve cold. If not eating immediately, cover well and refrigerate.

Best if eaten the same day.
If you happen to have any avocado halves left over, you can keep them from turning brown by either squirting them with lemon or lime juice (which will work for about a day) or place in an airtight container with a slice of raw onion and seal well. The latter tip seems to work for slightly longer period, maybe 2 days.