Print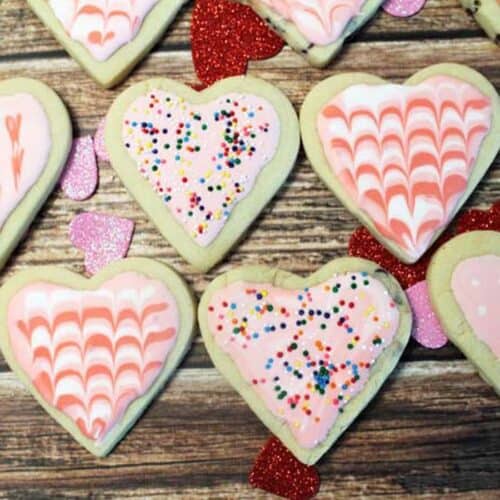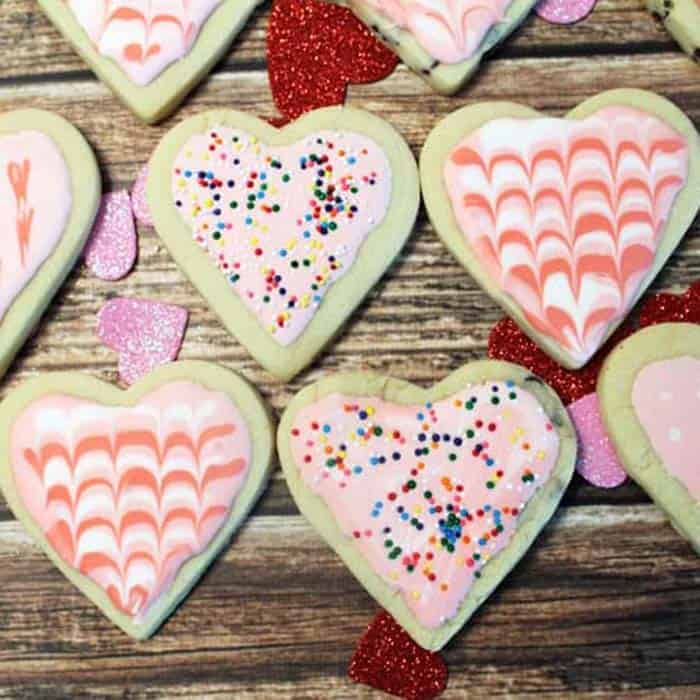 SWEET HEART COOKIES
A basic sugar cookie dough makes these cookies super easy to make. Delicious as they are or decorate with royal icing for your Valentine sweetheart.
Total Time
1
hour
10
minutes
Cookies
1

cup

butter,

softened

1

cup

granulated sugar

1

teaspoon

vanilla extract

1/2

teaspoon

almond or lemon extract

1

egg

2

teaspoons

baking powder

3

cups

all-purpose flour

1

teaspoon

lemon zest

(optional)
Cookies
Preheat oven to 350 degrees. Line 3 cookie sheets with silicone mat or parchment paper.

Using an electric mixer, cream butter and sugar until smooth. Beat in extracts and egg.

In a medium bowl, combine baking powder and flour and slowly add to creamed mixture. Beat until well combined.

Divide dough into thirds and work with 1 batch at a time. Flour a flat surface and roll out to about a 1/4" thickness. Cut with cookie cutter into desired shapes.

Place on prepared cookie sheets and bake for 10-11 minutes. Remove from oven, let cool about 20 minutes on cookie sheets then move to wire racks to cool completely.

Once cookies are cool they can be iced and decorated.
Royal Icing
Using an electric mixer, beat all ingredients together until stiff peaks form, about 5-7 minutes. To get the "flood consistency" called for, add either more confectioners' sugar or water so that the icing when dropped from the beater falls back into the bowl and disappears after a few seconds. Keep whatever icing you are not using at the time covered with a damp towel or plastic wrap.

I divided my icing into thirds and colored one pink, one red and left one white.

To make the wavy pattern design, cover the cookie with pink icing. Make 3-4 horizontal stripes with red icing then place white icing stripes in between them. Take a sharp skewer, I used a large basting needle, and draw a vertical line down the center then 2 to either side. Let dry for at least 4 hours before storing.

To make heart pattern, I covered the cookie with red icing then made white icing polka dots. Take the sharp skewer or needle and pull in vertical lines down center and to either side so it pulls the polka dots into heart shapes.

Or just ice and sprinkle with colorful sprinkles. By the way, I am sure this is one the kids would love to help with - think of the patterns they would create!
If you prefer not to decorate the cookies, or skip the special designs, the cookies should only take a total of 35 minutes or so.