Print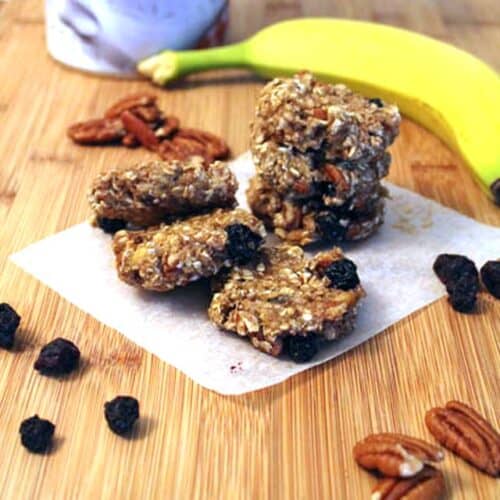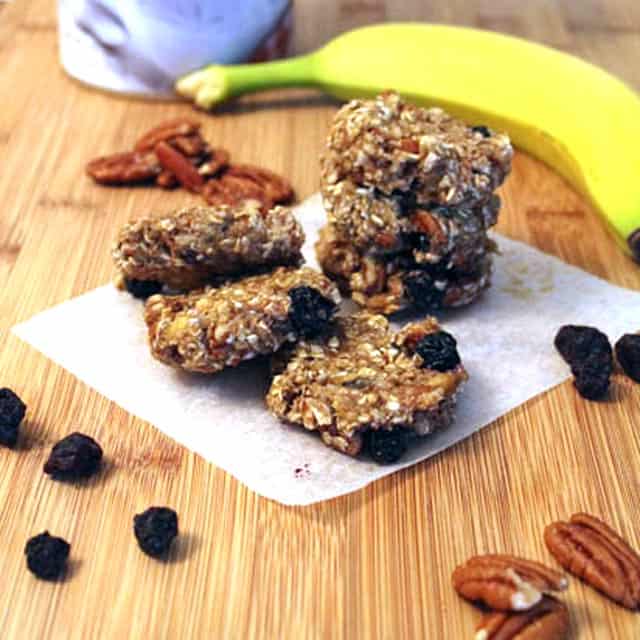 HEALTHY BREAKFAST COOKIES
These breakfast cookies are packed with healthy ingredients and great for an on-the-go breakfast or snack. Easy to make, delicious & gluten-free too!
Preheat oven to 350 degrees. Coat a cookie sheet with a nonstick spray.

Combine first 6 ingredients in a large bowl. Stir in remaining ingredients.

Take heaping tablespoonfuls of dough and roll each into a ball. Place on cookie sheet and flatten slightly with fork.

Bake for 25 minutes or until golden brown. Let cool on cookie sheet.