Print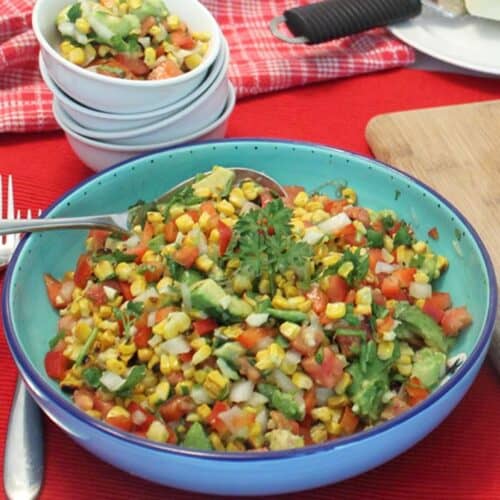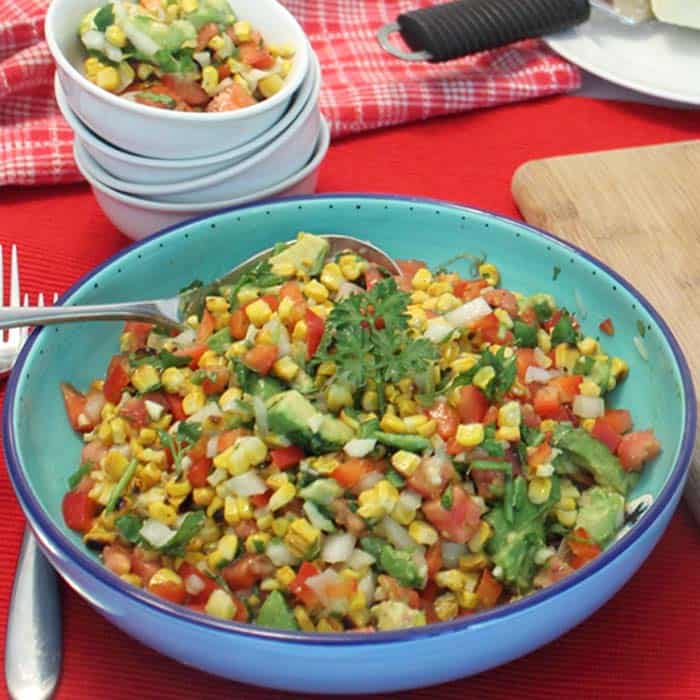 ROASTED CORN SALAD
Roasted corn salad is quick & easy. Fresh roasted corn, a rainbow of vegetables & lime vinaigrette. It's a healthy, delicious side for any meal.
Mix all ingredients for vinaigrette and set aside.

Rinse corn and pat dry.

Heat skillet over medium-high heat and pour corn in.

Roast for 5-10 minutes or until it starts to turn brown. You can also grill the corn on the cob and cut off to add to salad - makes it 100% better too!

In a large bowl, combine corn and remaining salad ingredients.

Toss with vinaigrette and refrigerate for at least 1 hour so that flavors can blend.
Tip: Measure out the olive oil in measuring spoon first then honey. The oil will make the honey slide right off the spoon. Total time does not include 1 hour chill time.