Print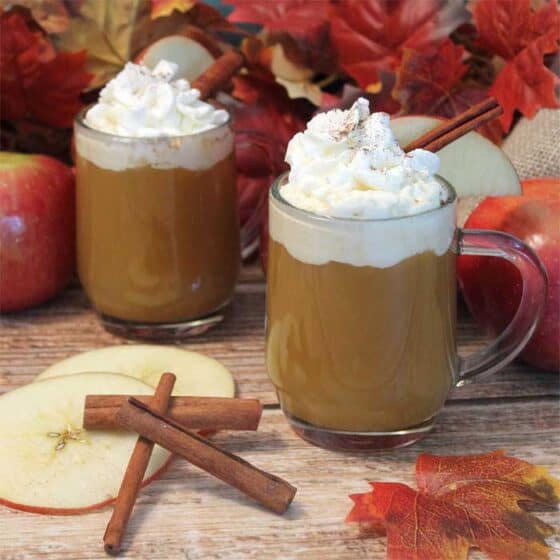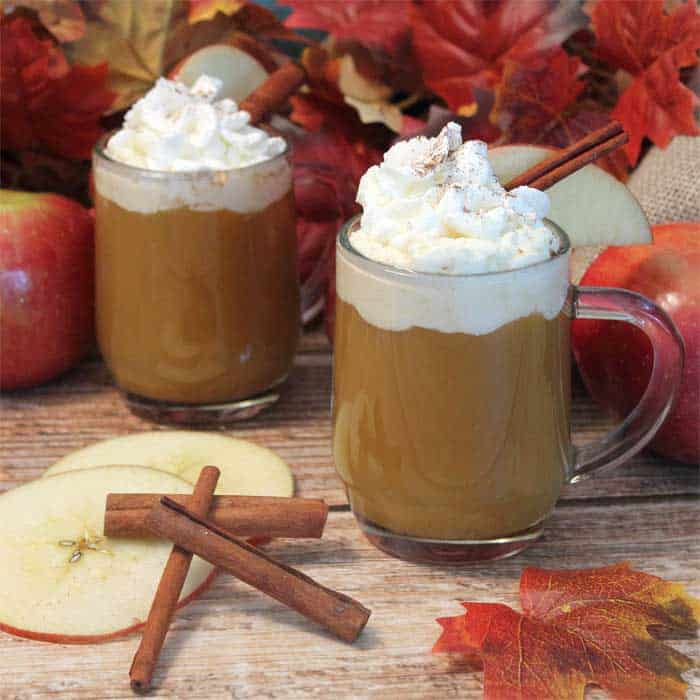 SPIKED HOT APPLE CIDER
Spiked Hot Apple Cider is the perfect drink to warm you up on cold winter days. Just simmer apple cider, an orange & dash of spice, add some rum & relax!
1/2

teaspoon

whole cloves

1

orange,

cut into quarters (will only use 1/4)

2

cups

apple cider

1/8

cup

light brown sugar

1/4

teaspoon

allspice

Pinch

nutmeg

1/4

cup

rum or bourbon

(optional)

Garnishes: whipped cream,

cinnamon sticks, peppermint sticks
Cut orange in quarters. Using just 1/4 of the orange, push the whole cloves into the peel.

Place quarter of orange with cloves in a small saucepan.

Pour apple cider over orange.

Add sugar and spices and bring to a boil. Turn down and simmer for 20 minutes.

Remove from heat. If adding rum or bourbon, pour into spiced apple cider prior to pouring into mugs.

Divide between 2 mugs and decorate with whipped cream, a sprinkle of nutmeg, a slice of apple and a cinnamon stick. For kids, leave out the liquor and add a peppermint stick to the glass.
Easy to double or quadruple for larger families or parties. It can also be made ahead of time and stored in the refrigerator. When ready to serve, just reheat in the microwave or stovetop.