Print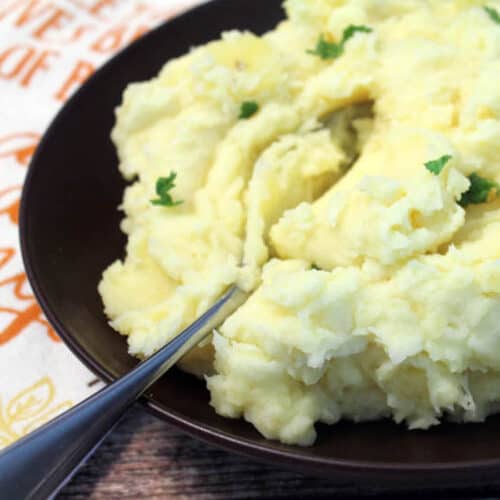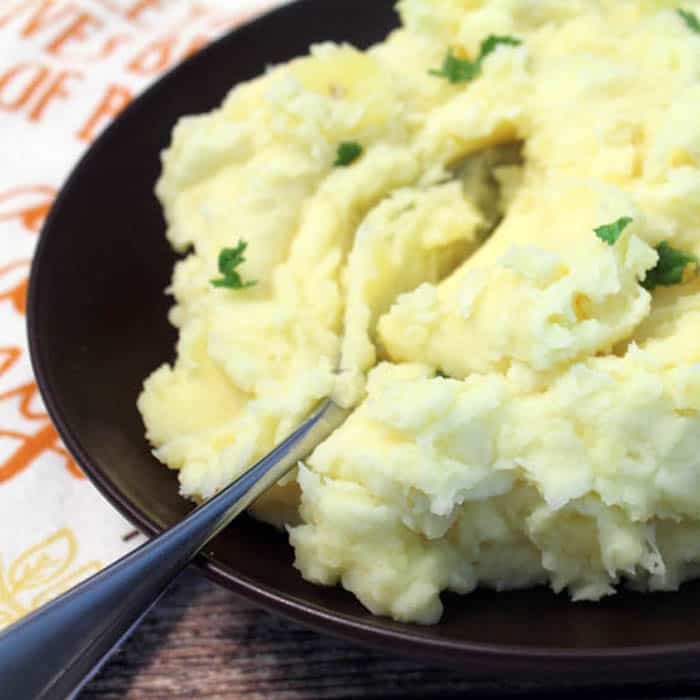 PERFECT MASHED POTATOES
These creamy, buttery perfect mashed potatoes will come out delicious every time. Make them the crowning glory on your Thanksgiving or holiday table.
1-1/2 to 2

lbs.

Yukon gold potatoes,

washed, peeled and quartered

1/4

cup

butter,

to taste (use non-dairy buttery spread for a dairy-free option)

1/4

cup

fat-free half & half,

cream or milk (to make dairy-free substitute almond milk)

Salt & pepper to taste
Peel potatoes and place in medium saucepan. Fill with water to cover. Add about 1/4-1/2 teaspoon salt (I like to use less and let everyone add to their own liking) and bring to a boil. Simmer for 20-25 minutes or until a fork inserted in a potato breaks it apart.

Drain potatoes and place in a bowl. Using a small hand mixer or a masher, whip potatoes, adding butter and half & half as you whip. Pepper may also be added if your family prefers it a little spicier. Do not over-beat as you want them to stay light and fluffy.

You have to gauge how much half & half or butter you put in. Taste it for butter content and add more if you desire. If the potatoes need to be a little creamier, add more half & half a little at a time.

Believe me, these potatoes, with just the addition of half & half and butter make the fluffiest and tastiest mashed potatoes you have ever had.