Print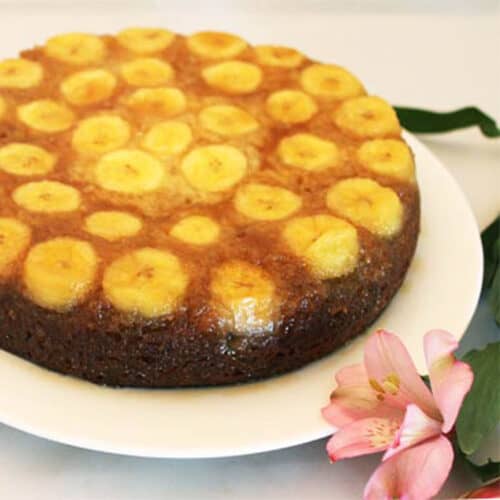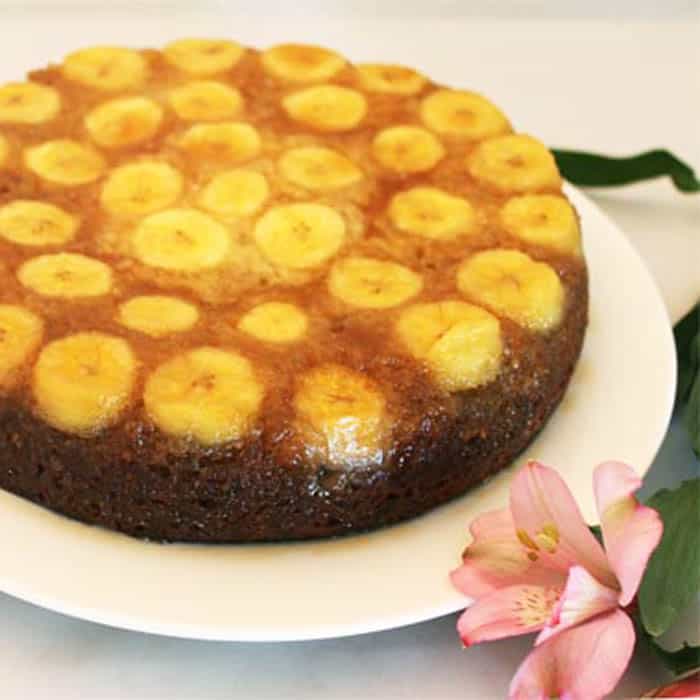 BANANA UPSIDE DOWN CAKE
A delicious combination of caramelized bananas and a Caribbean rum cake. The perfect summertime dessert.
Total Time
1
hour
10
minutes
Preheat oven to 350 degrees.

In a large bowl, cream butter and sugars together until creamy. Beat in eggs until smooth. Add vanilla.

Combine flour, baking powder, salt and lemon zest. Add to creamed mixture and mix well. Pour in milk, enough to create a cake batter consistency, and mix until smooth. Finally add rum and stir well. Set aside.

In a medium skillet, melt butter over medium heat. Add sugar and stir while bringing to a boil. Turn down heat and simmer for 4 minutes until it begins to caramelize.

Place bananas on bottom of 9? cake pan, covering the entire surface. Sprinkle nuts over bananas. Pour the caramelized butter mixture over bananas and pecans spreading evenly. Carefully pour cake batter over caramelized mixture and even out top.

Place in oven, bake for 40-45 minutes. Remove and place on wire rack to cool for 10 minutes.

Place plate over pan and invert banana cake onto plate. Replace any bananas that may have stuck to pan. Allow to cool.