Print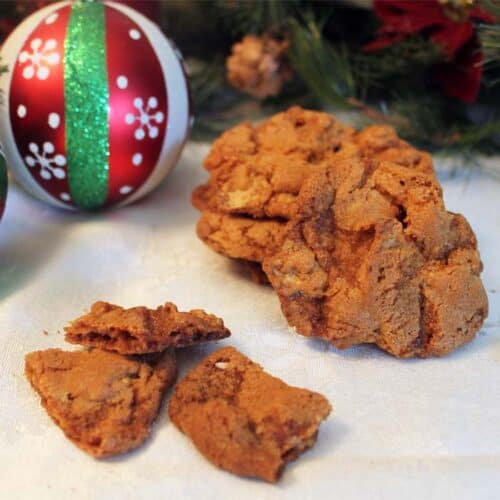 VANILLA ALMOND K COOKIES
Vanilla Almond K Cookies are a crunchy cookie-lovers dream! Our secret ingredient makes these cookies decidedly crispy and as light as air.
Preheat oven to 375 degrees.

In a large mixing bowl, cream sugars and Crisco until light and fluffy. Continue beating while adding in eggs and vanilla.

In a small bowl, combine flour, baking soda and salt. Add to creamed mixture, beating until well mixed.

Stir in crunchy cereal.

Place heaping tablespoons of dough on to ungreased cookie sheets at least 2" apart as these cookies will spread.

Bake for 10-12 minutes. Cool on cookie sheets on wire racks for 2-3 minutes then remove to wire racks to cool completely. They will crisp up as they cool down.

Store in airtight container.