Print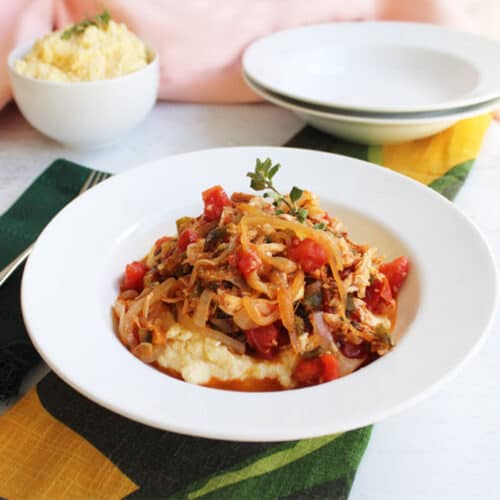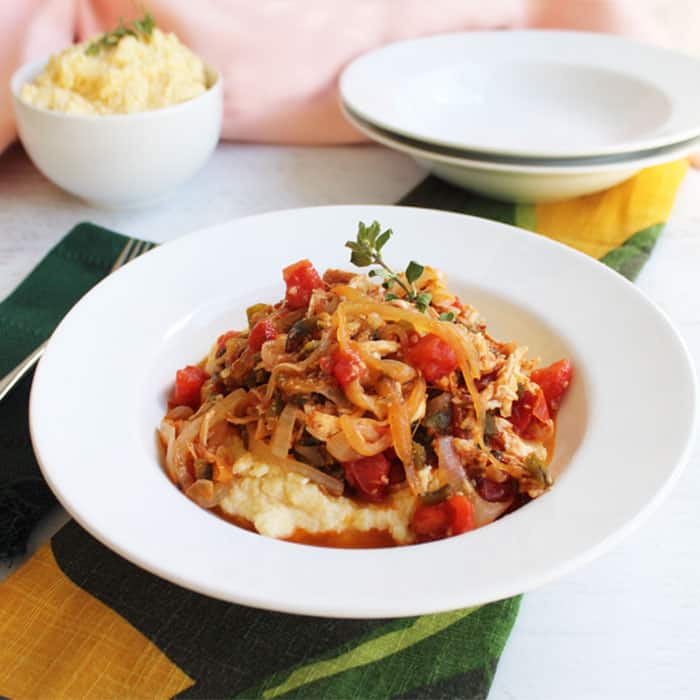 POBLANO CHICKEN STEW
Poblano Chicken Stew is thick, hearty & spicy. Rotisserie chicken & smoky poblanos, spiced up with adobo sauce, make the perfect meal with cheesy polenta.
Place the poblano peppers on a large piece of tin foil. Rub them with 1 tablespoon olive oil then place under a broiler set to high for 10 minutes, turning occasionally, until they are blackened.

Remove peppers from oven and wrap tightly in the foil. Let sit for 10 minutes. The blistered skin should peel off easily.

Seed and chop the peppers.

In a large skillet, heat 2 tablespoons olive oil.

Saute onions, garlic and oregano for about 3 minutes.

Add chopped tomatoes, chicken stock, adobo sauce and salt and continue to cook, stirring often for 4-5 minutes.

Stir in chopped poblano peppers, lime juice and rotisserie chicken.

Cook until chicken is heated through, about 4 minutes.
Adapted from recipe found in Cooking Light magazine.