Quinoa Spinach Cakes are quick & easy, perfect for busy weeknights. Combine protein-rich quinoa with spinach & spices for a healthy side or meatless protein-rich meal.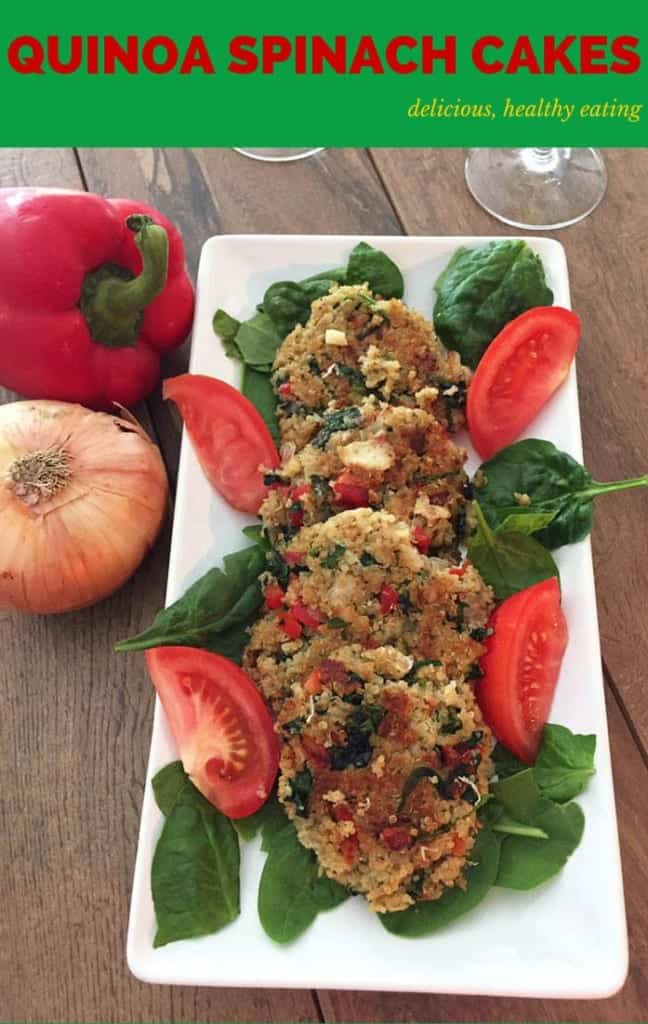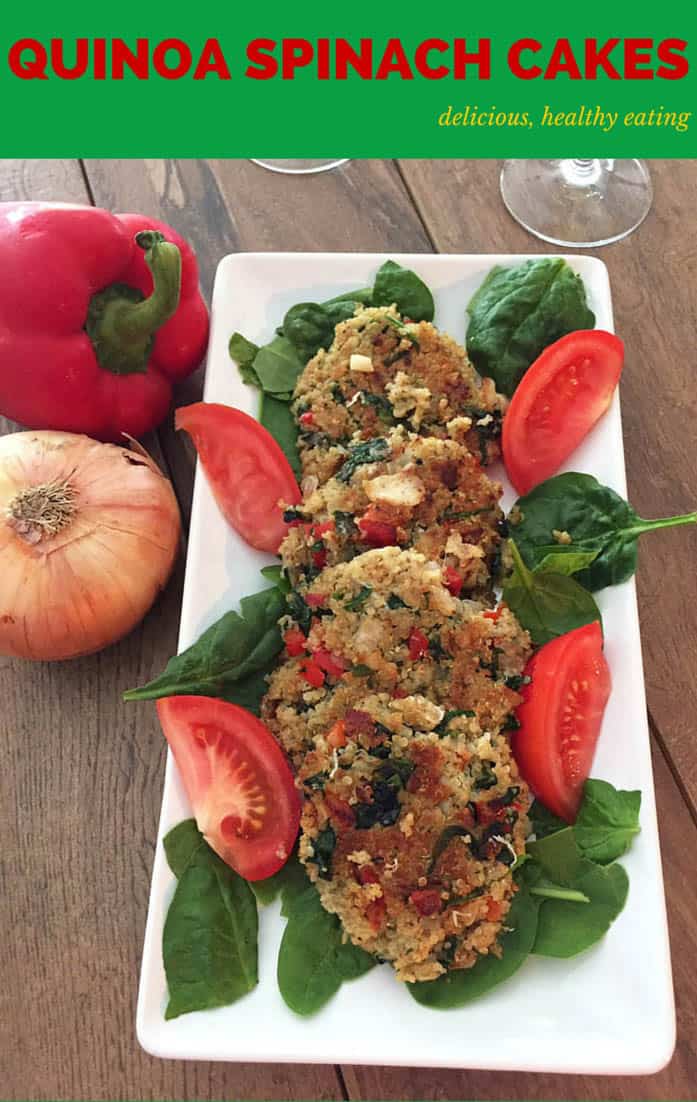 I love quinoa! I was a little late jumping onto the bandwagon but, once there, I was there to stay. Its sweet nutty flavor is delicious and the variety of recipes you can make with it are endless. It's also fantastically good for you! You can eat it as a main course like our delicious Kale, Quinoa & Sweet Potato Pilaf, as a nutritious side with our Southwest Quinoa & Spinach or as a filling lunch with a switched up Quinoa Tabouli.
Now you might be asking what makes quinoa so good for you? Well, first off, it's a complete protein. Protein is essential for increasing metabolism and reducing appetite. It has tons of fiber which can help reduce blood sugar levels and lower cholesterol and is is high in antioxidants that reduce the risk of certain cancers and age-related diseases. In other words, a great addition to anybody's diet.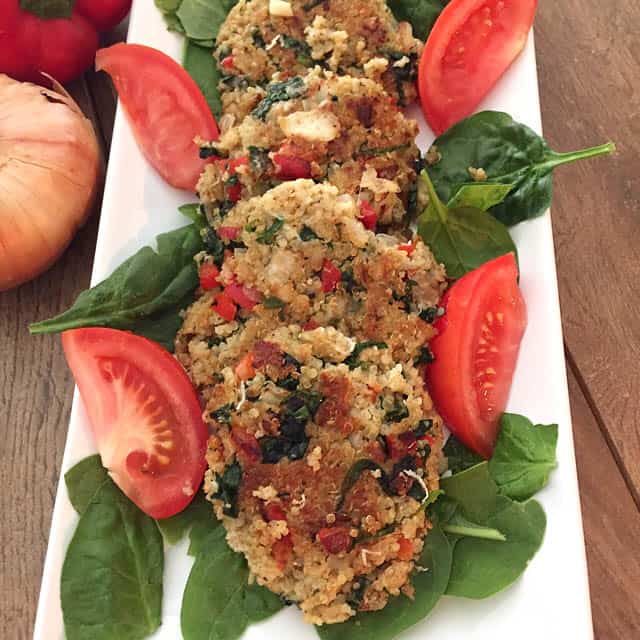 I like to cook up a batch of quinoa over the weekends, which are a lot less hectic, and have it handy to use during the work week. This cuts back on my dinner time preparation and adds a little variety to our side dishes.
Quinoa Spinach Cakes
Ingredients:
1-1/4 cups cooked quinoa
1/2 cup onion, chopped
2 cloves garlic, minced
1 cup fresh spinach, chopped
2 eggs, beaten
1/2 cup breadcrumbs (gluten free breadcrumbs can be used here)
1/2 cup Parmesan or Pecorino Romano cheese, grated
1 teaspoon Italian seasoning
Salt & pepper to taste
Olive oil
Directions:
Place cooked quinoa in a large bowl. Set aside.
Heat olive oil in a large skillet. Add onions and garlic and saute until onions are translucent and slightly browned. Add fresh spinach and cook for 1 minute or until soft. Remove from heat and pour over quinoa.
To quinoa mixture, add beaten eggs, breadcrumbs, cheese and seasonings. Form into 4 patties.
Wipe out skillet. Heat about 1 tablespoon olive oil in skillet. Place patties in hot oil and cook for about 10 minutes or until browned. Flip and repeat on other side. Add more oil as necessary.
Serve immediately.
Makes 4 patties or 2 servings.
How do you fit quinoa into your diet?
DON'T MISS A RECIPE!