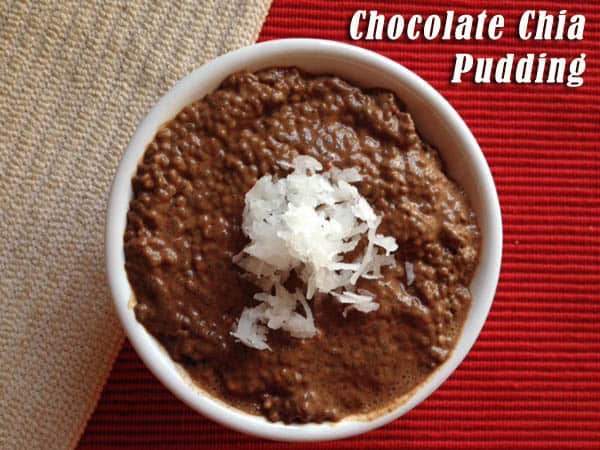 It's National Chocolate Pudding Day! But instead of giving you a recipe that is full of fat, although delicious, I thought I would pass on a recipe from Chris' health & fitness site, Body Rebooted, that is packed with nutrition and energy boosting ingredients. It tastes fantastic and is gluten free too.
Now exactly what are the benefits of eating this pudding over other regular puddings? Well, take a look at what these ingredients provide and make up your own mind.
Chia Seeds – High in fiber, lowers bad cholesterol, aids in preventing fat absorption, high in omega 3 & 6's, antioxidants, calcium, protein and other important minerals.
Cacao Powder – high in protein, fiber, antioxidants, magnesium, calcium, iron and Vitamins B & E. It helps elevate mood and combat depression.
Maca – Offers energy boosts, high in B vitamins and heightens mood while decreasing anxiety.
Enjoy!
Chocolate Chia Seed Pudding
Ingredients:
1/4 cup chia seeds
1 cup unsweetened almond milk
1 1/2 Tablespoons raw cacao powder with maca
1/2 teaspoon pure gluten-free vanilla
Stevia, to taste
Directions:
Mix all of the ingredients together. Refrigerate overnight. Garnish with unsweetened coconut flakes or diced dates just before serving. Serve chilled.
Makes 2 servings.
Did you know Amazon carries plenty of health food products which are easy to order and come right to your door?