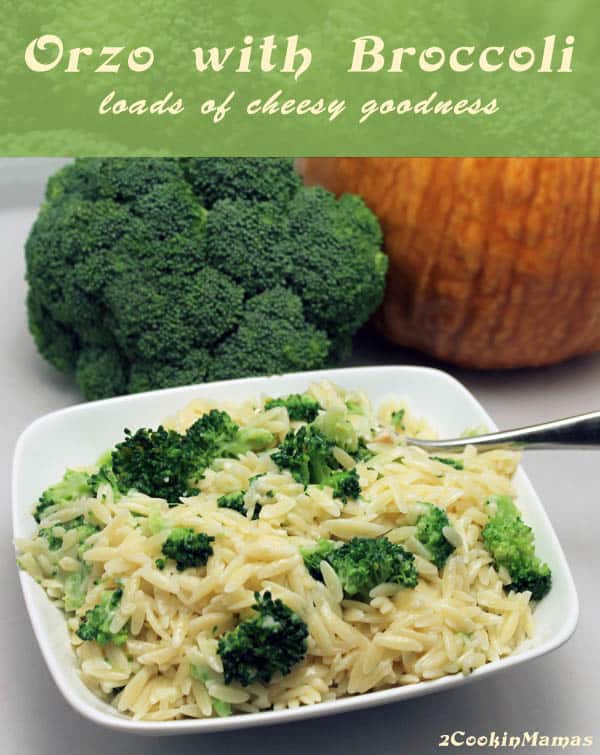 This was clean out the pantry week around our house. Every once in a while it's a good idea to search out those items that wound up at the back of the shelf and create a recipe to use them up. I hate to waste anything so I try to do this at least once every few months.
Today's pantry cleaning revealed a half package of orzo that I had used in a winter soup. Orzo is small and shaped like rice and doesn't work very well as a spaghetti meal so I had to think of something a little outside the box.
How about macaroni and cheese? OK, not too outside the box, but most people use elbow or shell macaroni so this was a little different. I also wanted to keep it from being too caloric but still have it resemble comfort food. So I decided to add some fresh broccoli I had just picked up in the market and traded out the higher fat cheeses and milk for low-fat versions.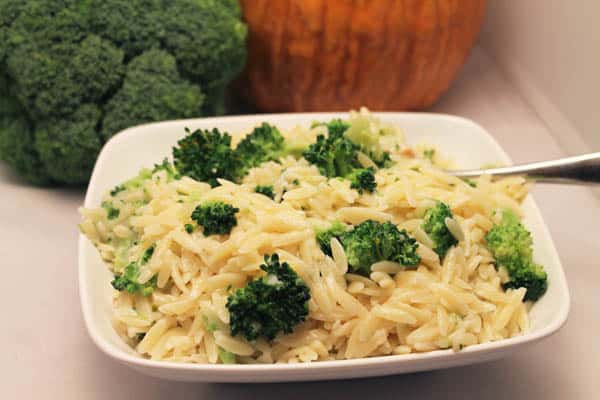 It came out surprisingly creamy and rich and tasted like a cross between macaroni and cheese and broccoli with cream sauce. It was a whole lot of cheesy goodness in one incredibly easy dish!
Hope you enjoy!
Orzo with Broccoli
Ingredients:
1 cup orzo
2 cups broccoli florets, chopped
¼-1/2 cup low-fat cheddar cheese, shredded
3 Tablespoons Parmesan or Pecorino Romano cheese, grated
1 Tablespoon butter
¼-1/2 cup lowfat milk
Salt & pepper to taste
Directions:
Bring water to a boil in a large saucepan. Add orzo and cook for 6 minutes. Add chopped broccoli and continue to cook for 3 more minutes or until orzo is al dente.
Drain in colander and place back in saucepan. Add the cheeses, butter and ¼ cup milk. Stir well and only add more milk if the mixture seems too dry. Season with salt and pepper and serve hot.
Makes 3-4 servings.
DON'T MISS A RECIPE!