When there's plenty of basil, make one of these delicious pestos. Basil and Mint Pesto can be used for pizza, pasta, in place of mayo, on a grilled cheese or even corn on the cob.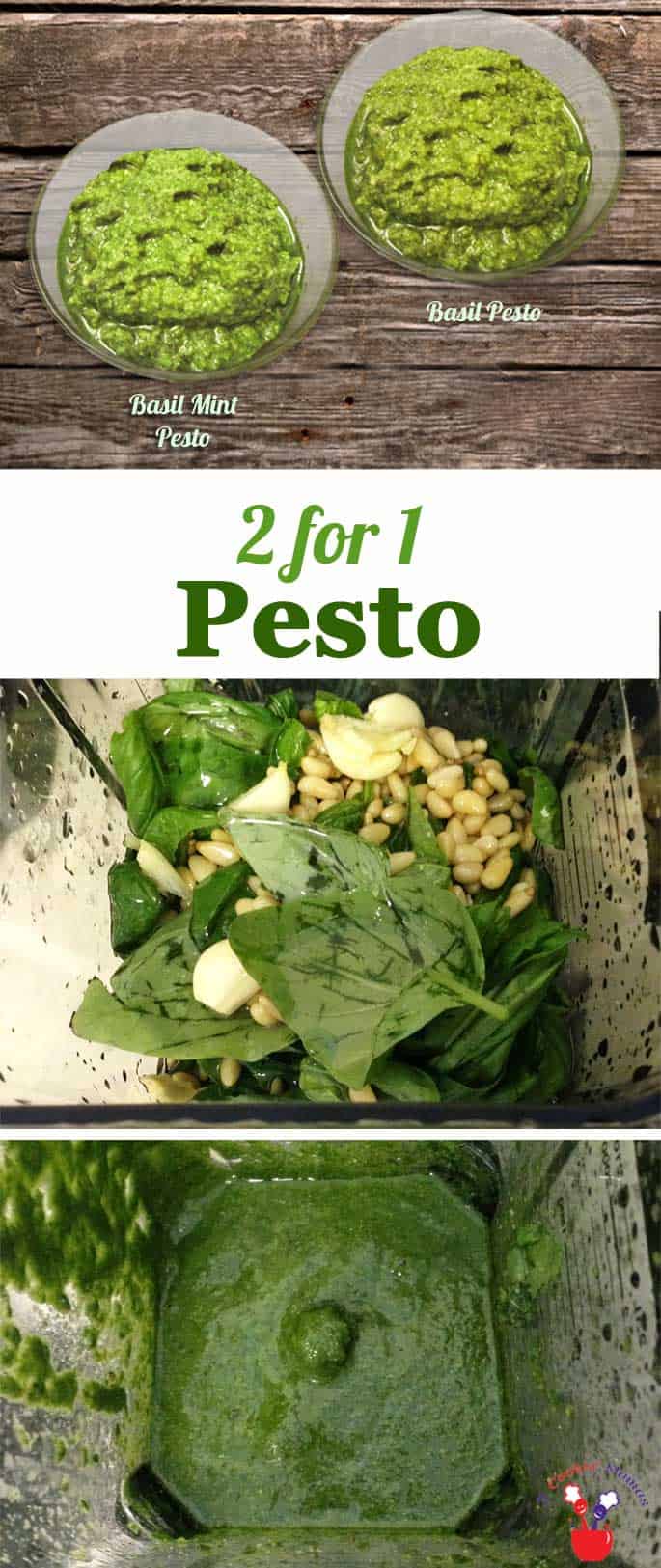 Did you know that pestos were strictly made with basil, olive oil, garlic and cheese? If using, say cilantro instead of basil, it can not be called a pesto. Who knew!
My husband and I went to our city's green market this past weekend and picked up a huge bunch of basil. (Just look at my lovely basil!) I wish that my basil would grow like theirs but no such luck. Of course, with all this basil on hand I had to think up something to make with it and besides caprese salad, which we have had twice, I thought pesto would be delicious.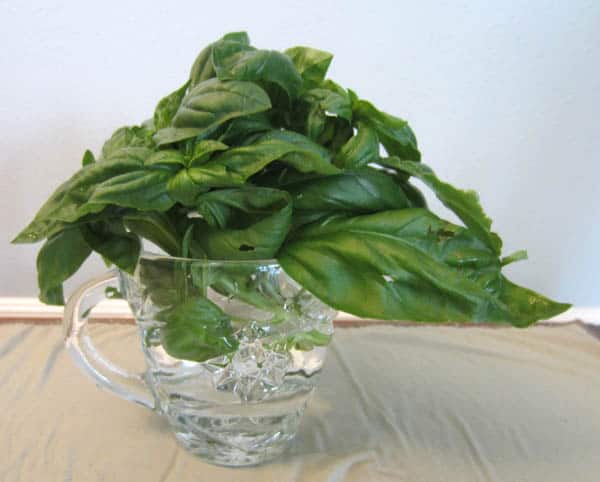 First I made the traditional pesto, which I always use for my pesto pasta, but there are literally hundreds of ways to use it. It can be the base of a pizza , as a condiment mixed with mayonnaise on a BLT, I've used it to dress up a grilled cheese sandwich (recipe coming soon), mixed it with butter for corn on the cob and given it a toss with green beans and a little squeeze of lemon for a tasty side dish.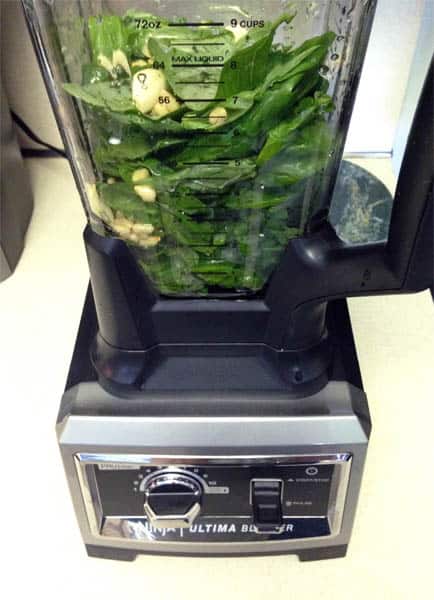 Secondly, since I still had a pile of basil, I decided to try adding some extra herbs and mint to use as a sauce on lamb chops. And wow! was I surprised at how delicious it was. It got a high five from my husband so I was pretty proud of myself. I even have some leftover that I am going to toss with some sauteed shrimp and serve over a quinoa pasta. Two meals with one sauce – love it!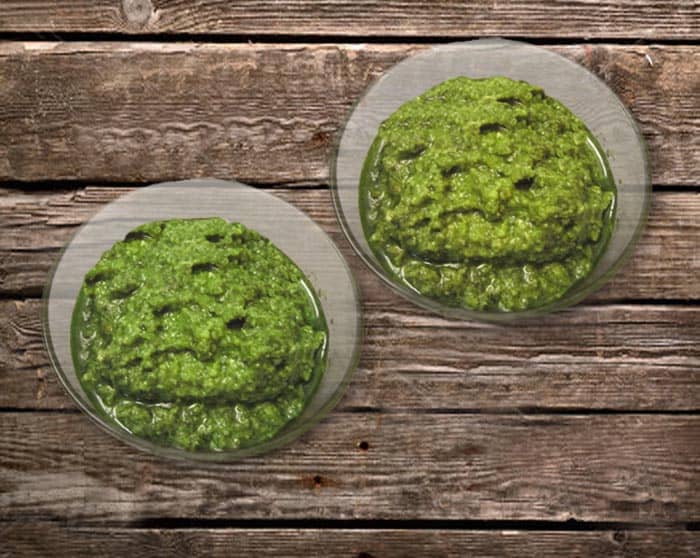 And this gave me another chance to use my new Ninja blender. Yay! I am having so much fun seeing how many different ways I can use it. And it whipped this sauce out in a matter of seconds!
Traditional Basil Pesto
Ingredients:
2 cups packed fresh basil leaves
2 cloves fresh garlic, chopped
1/4 cup pine nuts
2/3 cup extra virgin olive oil
Salt & pepper to tast
1/2 cup Pecorino Romano or Parmesan cheese, grated
Directions:
In a Ninja blender or food processor, combine first 3 ingredients. Pulse until coarsely chopped. Slowly pour in oil until mixture is smooth and well mixed. Season with salt and pepper to taste. Mix in cheese and serve immediately.
Basil & Mint Pesto
Ingredients:
1/2 of the traditional pesto above
3/4 cup fresh mint leaves
1/4 cup parsley
1/4 cup cheese (if not already added to traditional pesto)
Directions:
While traditional pesto is still in blender, add above 2 ingredients. Pulse until smooth. Mix in cheese if it had not been mixed in with the traditional basil pesto. Serve immediately.
Voila! There you have it! Two great pestos!
DON'T MISS A RECIPE!