These Asian Chicken Wings will sate your wing craving & your appetite. Baked instead of fried, with a Asian inspired sauce, they are also super delicious!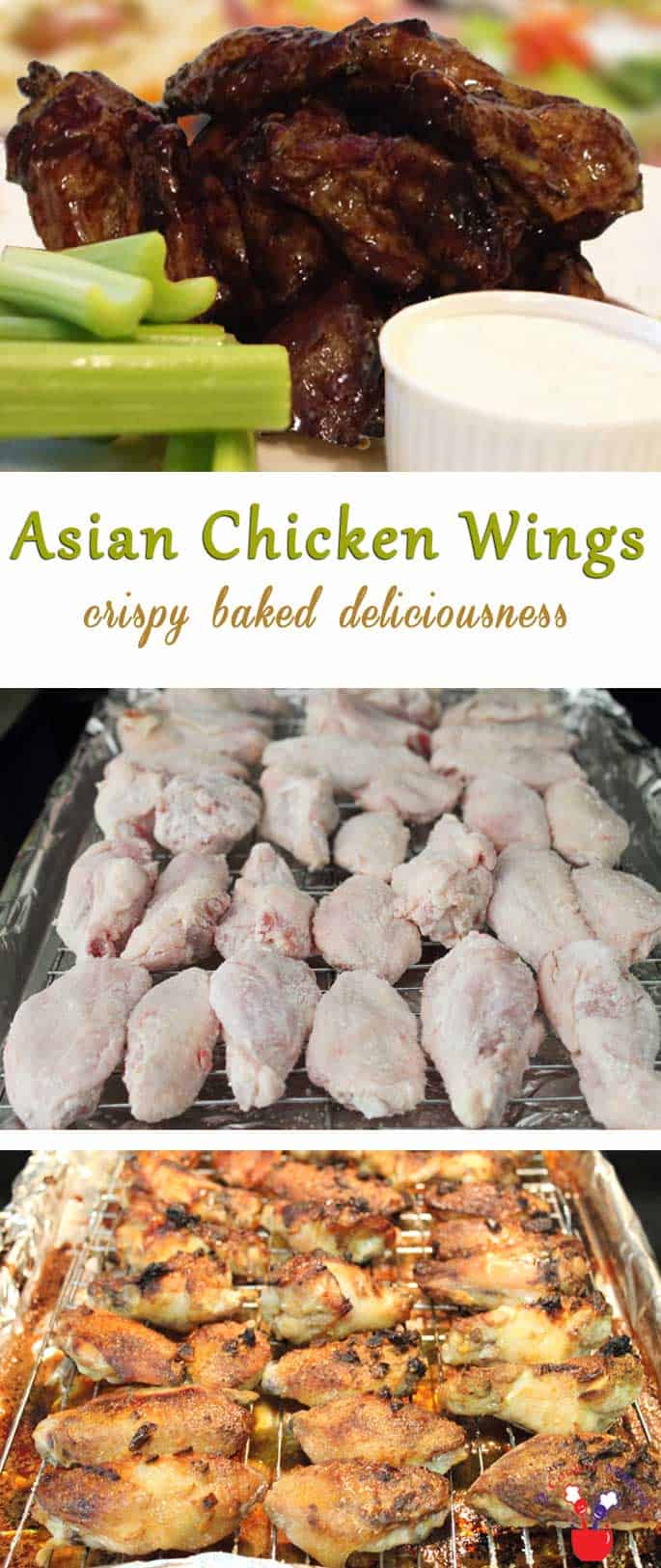 My husband will tell you that I have not always been a fan of chicken wings but once I tasted these baked, not fried, wings with just that hint of sweetness I was sold. They are really easy to make and do not come out greasy at all.  Now, you will still need a boatload of napkins but that's the fun of eating wings.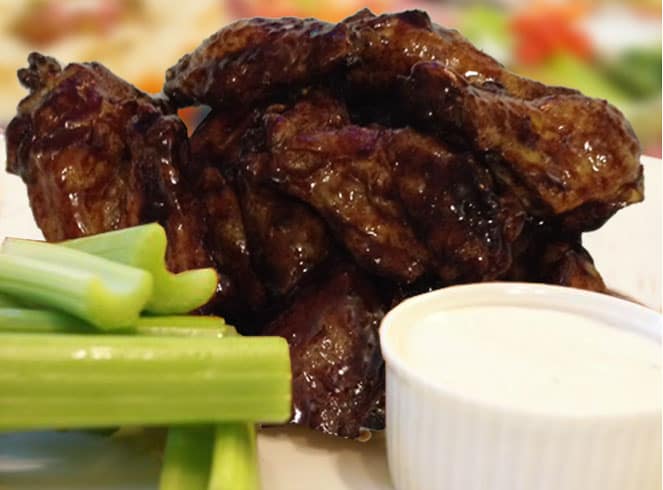 And if you're having the gang over for football this weekend, why not whip up some Baked Jalapeno Poppers and some delicious Crab-Stuffed Mushrooms.
Asian Chicken Wings
Ingredients:
2½ pounds chicken wings
1 Tablespoon vegetable oil
1 Tablespoon Chinese 5-Spice
1/3 cup hoisin sauce
1/4 cup blackberry jam
Directions:
Preheat oven to 400 degrees. Prepare a cookie sheet by lining with foil and placing a non-stick baking rack on top. This will insure that the wings get crispy.
Prepare chicken wings by cutting off tips and discarding. Separate drummettes from flats. Rinse all and pat dry then place in large bowl.
Mix oil and Chinese 5 Spice together and pour over chicken. Toss until well coated.
Arrange wings on rack in a single layer and place in oven. Bake for a total of 50 minutes, turning half way through cooking time.
While wings are cooking, whisk hoisin sauce and jam together in a small saucepan. Heat until jam has liquified and mixture is warm.
Remove wings from oven and return to a large bowl. Toss with hoisin-jam sauce and serve immediately (with lots of napkins).
Makes approximately 24.