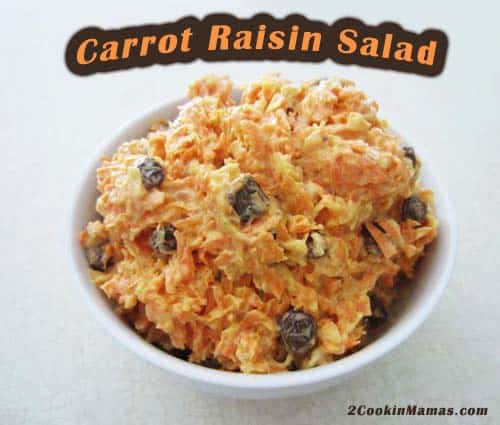 My Mom always made a delicious carrot raisin salad and I never knew until I got older how healthy she made it for us. Many pre-made salads add so much mayonnaise and sugar that it becomes a fatty addition to a meal when the ingredients themselves, carrots and raisins, are quite healthy. So what was Mom's secret? She used yogurt instead of salad dressing and cut back on a large amount of the sugar. And boy did we ever scarf it down whenever it was served. Hope you enjoy! Oh, and by the way, it is gluten free too!
Carrot Raisin Salad
Ingredients:
2 cups carrots, grated (I love the 

Oxo Good Grips Box Grater

)
¾ cup raisins
1 small can crushed pineapple with juice
⅓ cup lowfat yogurt, plain or vanilla (*use So Delicious Coconut Milk Yogurt for GMO diary-free option)
1 teaspoon sugar
¾ teaspoon lemon juice
Directions:
Add all ingredients together, stir and chill in refrigerator at least 30 minutes.
Serves 4.
Note: Ingredient proportions can be adapted to your liking - less raisins, more pineapple, more yogurt, less sugar etc.