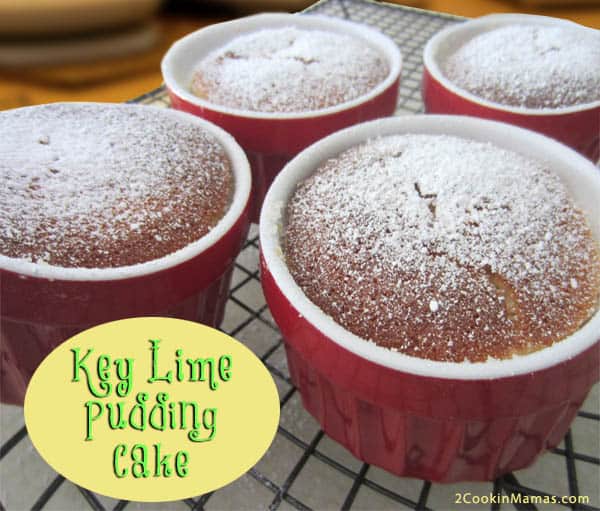 One last hurrah for summer with this deliciously tart key lime dessert. It is creamy and dense but still light and the perfect ending to a nice dinner.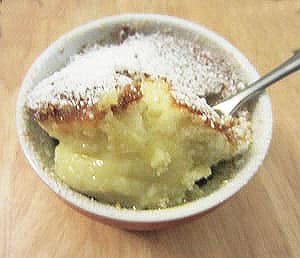 By the way, if you haven't ever seen a key lime, they are about the size of a golf ball, green to light yellow in color and usually much stronger in taste than the regular larger Persian limes. And don't let anyone fool you, a real key lime pie or cake is yellow not green! Take a look at the luscious sunshine-y deliciousness inside this pudding cake!
We love anything key lime and would love if you would drop us a comment and let us know what your favorites are.
Key Lime Pudding Cake
Ingredients:
2-3 Tablespoons butter
1-1/3 cup sugar + extra for sprinkling
4 eggs, separated
1-1/3 cup buttermilk
2 Tablespoons lime zest
4 Tablespoons key lime juice
1/2 cup flour
1/2 teaspoon salt
powdered sugar
Directions:
Preheat oven to 325 degrees. Prepare six 6-oz. individual ramekins by coating sides and bottom with butter then sprinkling with some sugar. Set aside.
In a large mixing bowl, combine egg yolks, buttermilk, lime zest and lime juice, mixing well. Add flour, sugar and salt and continue mixing until combined.
In small bowl, beat egg whites until stiff peaks form then fold into egg-lime mixture.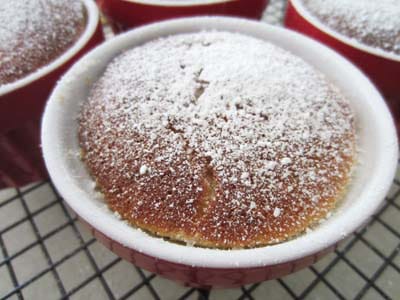 Divide batter evenly between the six ramekins and place all in a large pan. Fill large pan with water until it reaches 1/2 way up sides of ramekins. Place in oven and bake 1 hour.
Remove ramekins from water bath and let cool on wire rack. When cool, sprinkle top with powdered sugar and store in refrigerator.
Serves 6.
Note: Don't have buttermilk? Make your own by adding a little over 1 Tablespoon of lemon juice to a measuring cup and adding milk up to the 1-1/ 3 cup line. Let sit for 5 minutes and voila – buttermilk!