This Chocolate Magic Cake is made with basic ingredients you have in your kitchen and magically transforms into 3-layers of deliciousness! A dense chocolate cake on the bottom, chocolate custard in the center and a lighter chocolate cake layer on the top.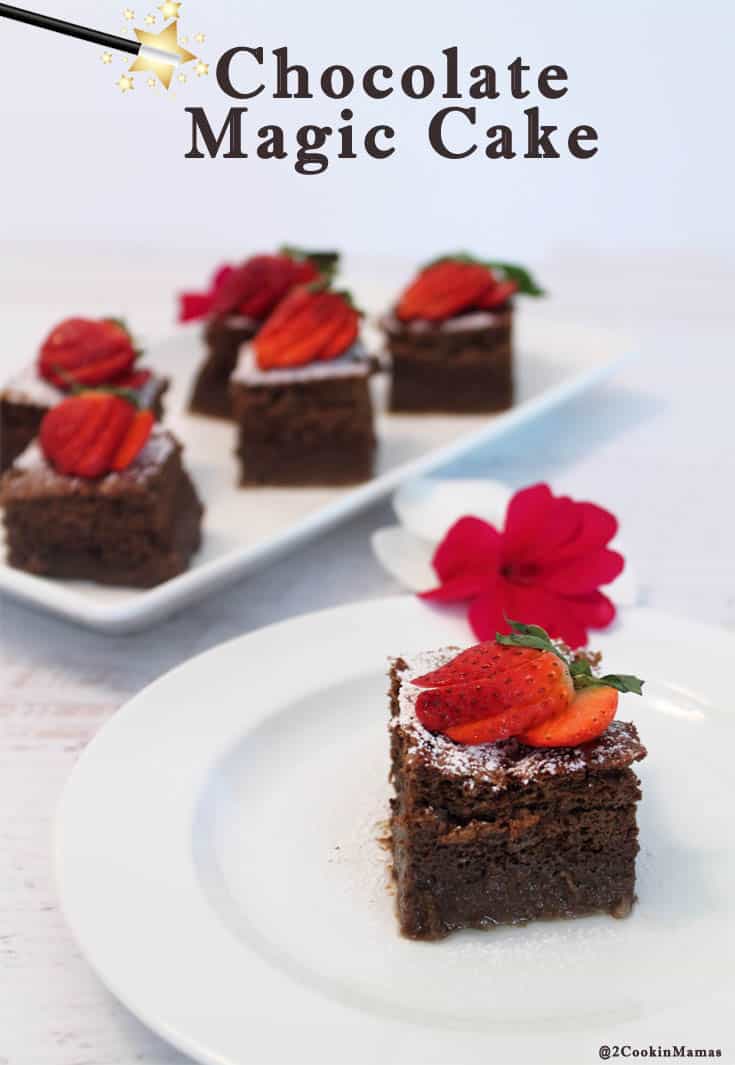 I feel like I've been living under a rock (there's been a lot of this going around lately) as I had never heard of something called magic cake. I know you're saying "What! Never heard of magic cake?" but I didn't even know why it was called that or how it was suppose to be made.  Then it started popping up on just about every social medium out there and I just had to find out what all the fuss was about.
The one I chose to make was found on PopSugar who had gotten it from Jo Cooks but I also saw versions on White on Rice Couple and, well, I could go on for another page with how many sites featured this amazing cake. However, they pretty much all use the same recipe because, after all, it's hard to argue with success! Where the original came from is hard to tell but it seems to have come from overseas. Anybody know the answer?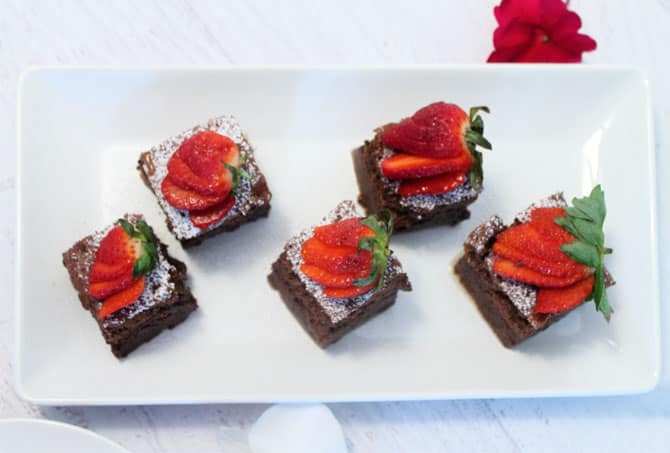 Anyhoo, this cake is so simple to make and actually bakes itself. Just pour the batter in a pan, bake and voilà - 3 beautiful and scrumptious layers appear! There's a dense cake or custard layer on the bottom, a little lighter custard in the center and a cake-like layer on top. It tastes so creamy and dreamy I think it will become my go-to cake when unexpected company shows up.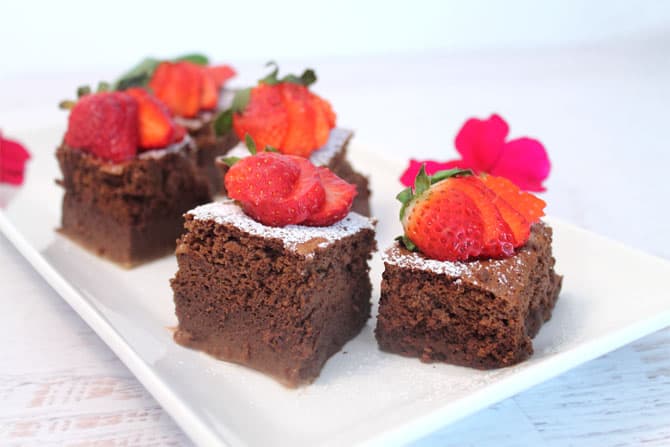 Now don't get me wrong, making my Chocolate Lava Mug Cake, Chocolate Raspberry Torte and Chocolate Pound Cake are all easy too but this is just so darn simple that I fell in love with it. Just a little side note, when mixing, don't worry that the batter looks too thin, it's suppose to be that way! I guess that's what makes it magic! And if you want to see more magic, check out this article with brownie, coffee cake and lemon meringue versions on The Telegraph. Enjoy!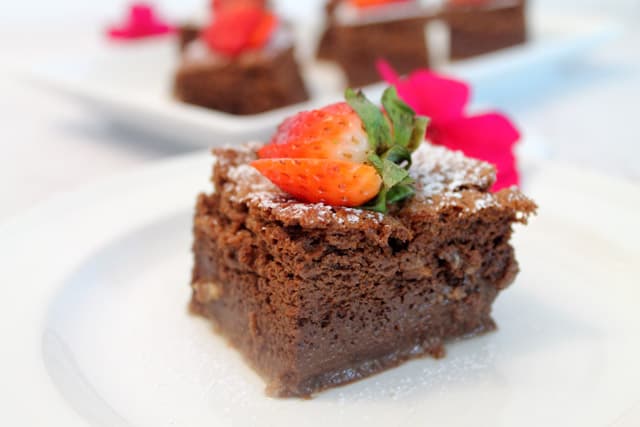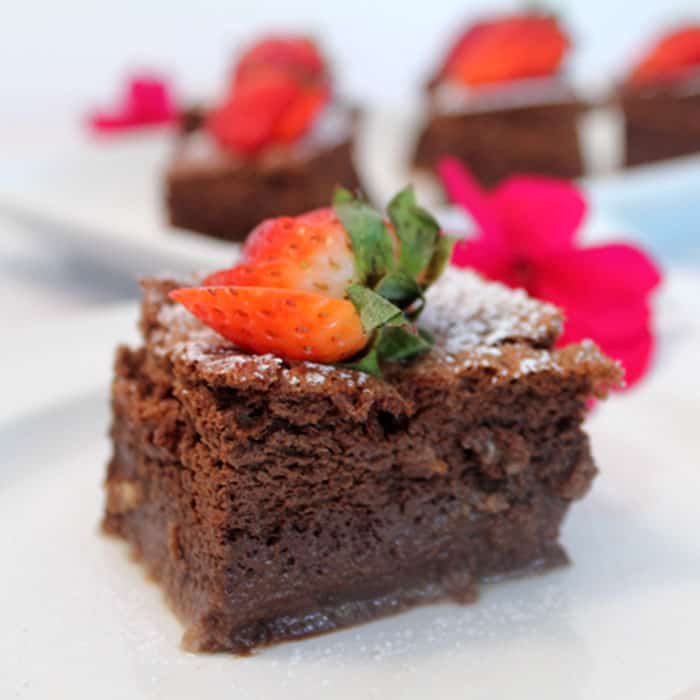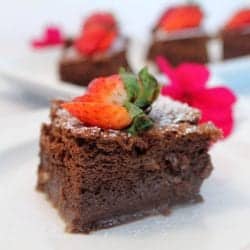 CHOCOLATE MAGIC CAKE
Chocolate Magic Cake magically transforms into 3-layers of deliciousness! Dense cake on the bottom, chocolate custard in center & a lighter cake on top.
Print
Rate
Ingredients
4

eggs,

room temperature

¾

cup

sugar

1

Tablespoon

water

1

stick of butter,

½ cup, melted

Pinch

of salt

1

teaspoon

vanilla extract

6

Tablespoons

+ 1-½ teaspoons all-purpose flour

6

Tablespoons

cocoa powder

2

cups

milk,

warmed slightly

1

teaspoon

white vinegar

Garnish: powdered sugar,

strawberries or raspberries, mint leaves
Instructions
Preheat oven to 325 degrees. Spray an 8×8-inch baking dish with nonstick spray.

Separate eggs and place yolks in a large bowl of an electric mixer. Add in sugar and water & beat until creamy & light.

Continue beating as you add in melted butter, salt and vanilla. Mix until well incorporated and batter is light & fluffy.

In a small bowl, combine flour and cocoa powder. Add to batter a little at a time, mixing well after each addition. Continue mixing and add milk, warmed just enough so that it doesn't cause the butter to gel. Batter will be thin.

Beat egg whites and vinegar in electric mixer until they form stiff peaks. Fold a little into chocolate mixture. Then fold chocolate mixture into the remaining egg whites. Combine all together and fold gently.

Pour into prepared pan. Bake 60-65 minutes or until top edges look set and the center jiggles just slightly.

Place on wire rack to cool completely. Once cool, cut into squares. I put mine in the refrigerator for a bit to make it easier to cut. Garnish with powdered sugar and fresh berries.

Store in refrigerator.
DON'T MISS A RECIPE!