Calling all chocolate lovers! An easy to make, deliciously moist chocolate pound cake topped with even more deep rich chocolate! You'll be licking your plate to get every last crumb!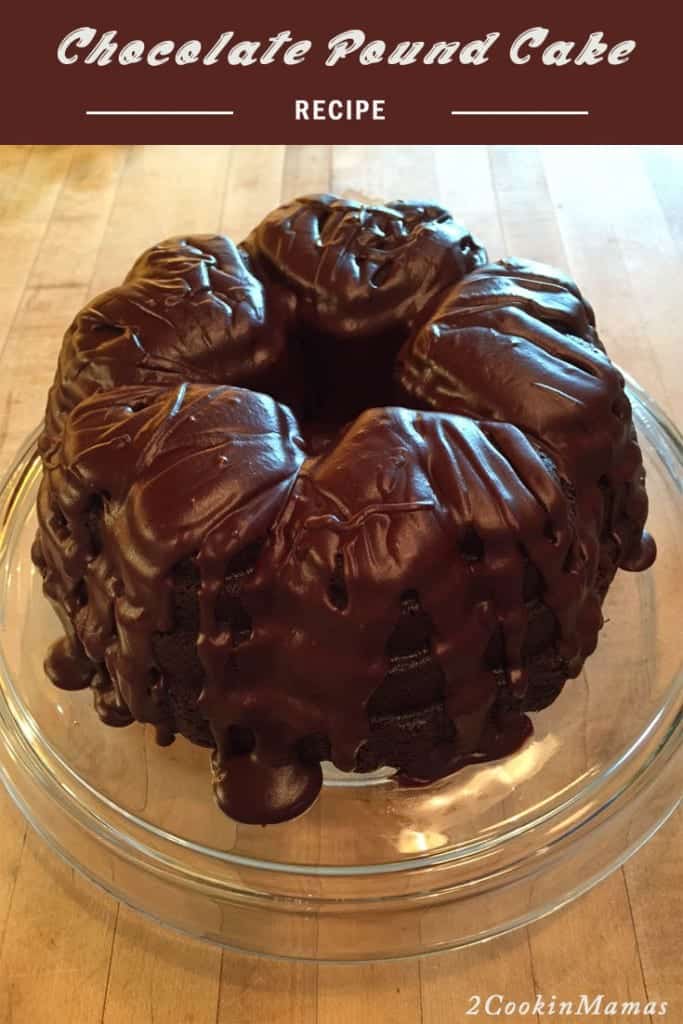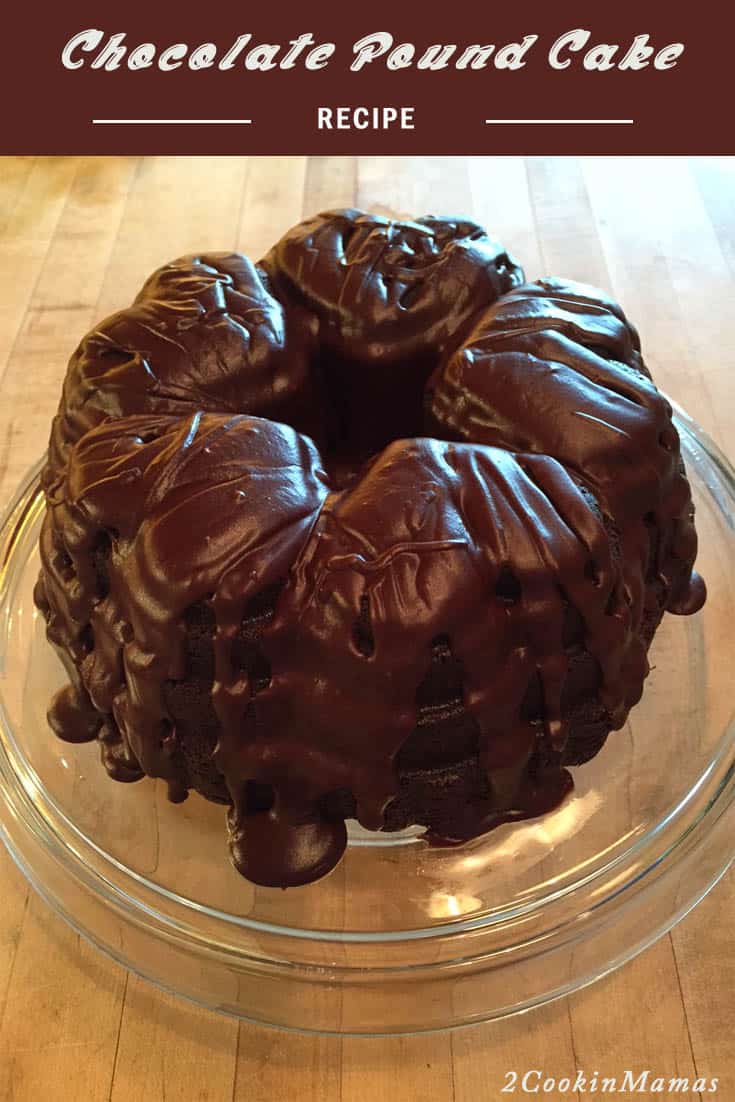 These last two weeks have been a whirlwind of fun and a bit hectic catching up after being away. I went to visit my sister in Michigan and I don't think we stopped the whole week I was there. We had a great time catching up, it's been over a year since I've seen her, and taking our walks along the bluff. (I'm lucky because she likes walking as much as I do!) It would be hard to find a more picturesque spot in Michigan than this, overlooking beautiful Silver Beach & Lake Michigan.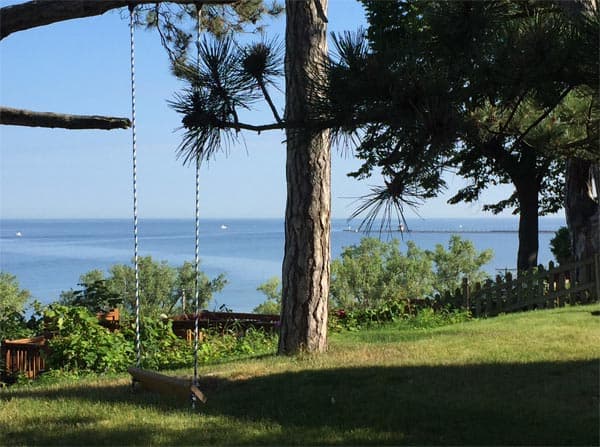 We also got her husband's convertible so we could travel the wine trails. We try to hit a different one each time I visit and this one was through the Coloma area. Rolling hills of vines and little traffic, a nice change from busy South Florida, friendly people, interesting wine and even a side trip to do a chocolate tasting. You have got to hit the Chocolate Factory if you are in the area. I think I gained a few pounds just from the tasting.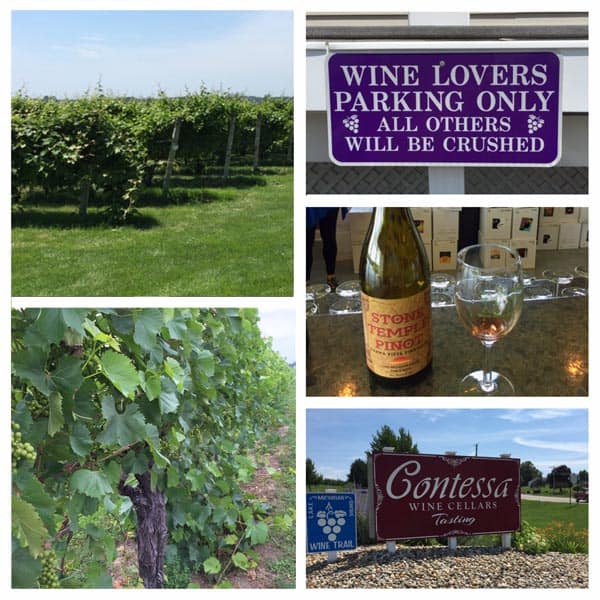 We even squeezed in a quick trip to Chicago so we could investigate a great place called Eataly. It's a huge market of imported Italian wines, olive oils, pastas and breads with small restaurants featuring all the best Italy has to offer including luscious desserts and excellent coffees.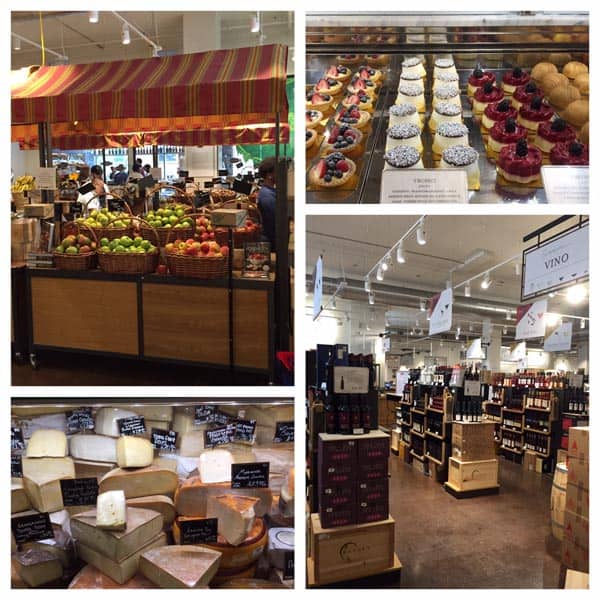 Lastly there was a visit to the town's Farmer's Market. A highlight for both of us as we share a love of cooking and so enjoy being able to use fresh fruits and vegetables in our meals. I have to tell you, I'm a little jealous of their market with so much fresh produce and it all looks ten times better than what I get in Florida. Wish I could have brought some home with me. 🙁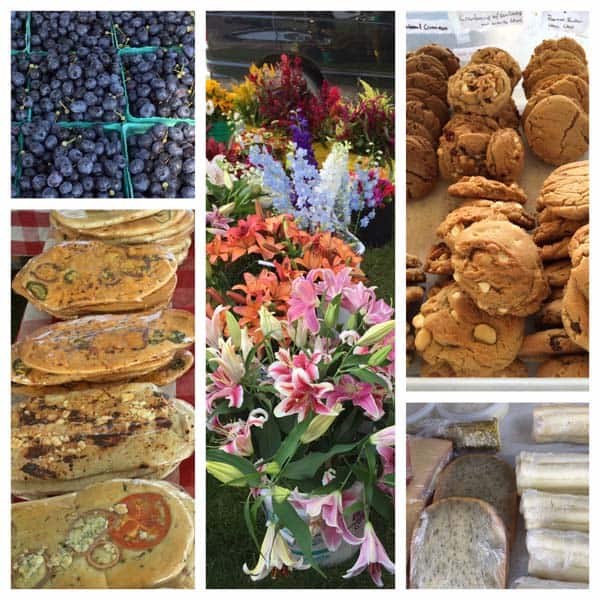 OK, enough about my good time up in beautiful, and cooler than Florida, Michigan and on to the recipe for today. This comes to you courtesy of my sister. She made a beautiful and rich Chocolate Pound Cake with Chocolate Glaze for my visit and it was out of this world delicious! And, bonus for me, I got to take some pictures in her pretty garden.
Hope you enjoy!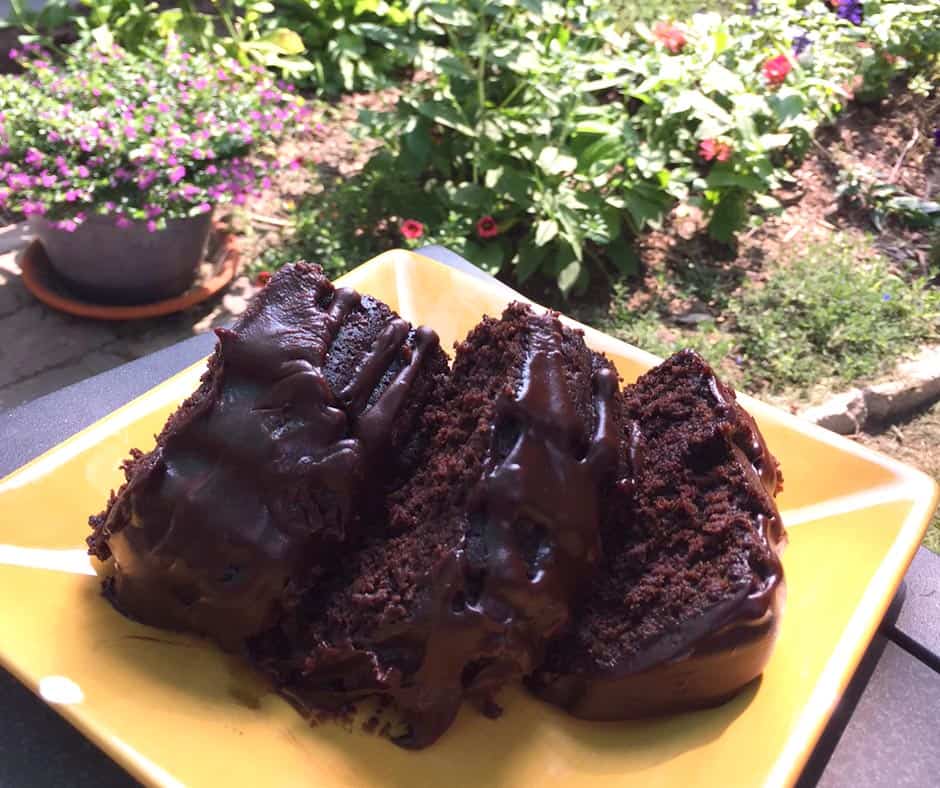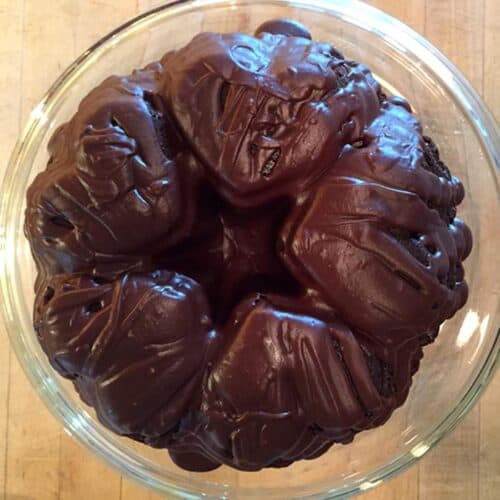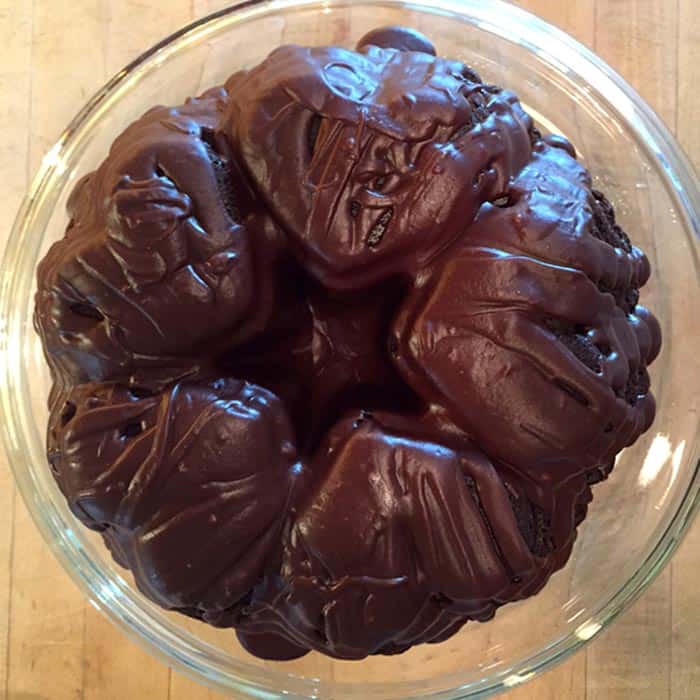 CHOCOLATE POUND CAKE
Chocolate lovers will adore this easy to make, deliciously moist chocolate pound cake topped with even more chocolate! You'll be licking your plate to get every last crumb!
Ingredients
Cake
2

cups

all-purpose flour

1

teaspoon

baking soda

1

teaspoon

baking powder

1-1/2

cups

water

2

Tablespoons

instant coffee granules

3

bars

6 ounces each of unsweetened baking chocolate, chopped

2

cups

granulated sugar

1

cup

butter,

room temperature

1

teaspoon

vanilla

3

eggs
Glaze
2

oz

unsweetened baking chocolate, chopped

2

Tablespoons

butter

1

teaspoon

vanilla extract

1-1/2

cups

confectioner's sugar

2-3

Tablespoons

water
Directions
Preheat oven to 325 degrees. Grease a 10" bundt pan.

In a medium bowl, combine flour, baking powder and baking soda. Set aside.

In a small saucepan, bring water and coffee granules to a boil. Remove from heat and stir in baking chocolate until smooth.

In a large bowl, beat sugar and butter until creamy. Continue to beat while adding in vanilla and eggs. Beat for 5 minutes. Turn mixer to lower speed and add in flour mixture alternately with chocolate-coffee mixture.

Pour into prepared bundt pan and place in oven for 50-60 minutes. Cake is done when wooden toothpick inserted in center comes out clean. Cool in pan for half an hour, remove and let cool completely on wire rack. Place on serving plate and drizzle with chocolate glaze.

While cake is baking, prepare glaze.

In small saucepan, melt chocolate with butter over low heat. Stir until smooth. Remove from heat, stir in vanilla. Alternately stir in confectioner's sugar and water until desired glaze consistency.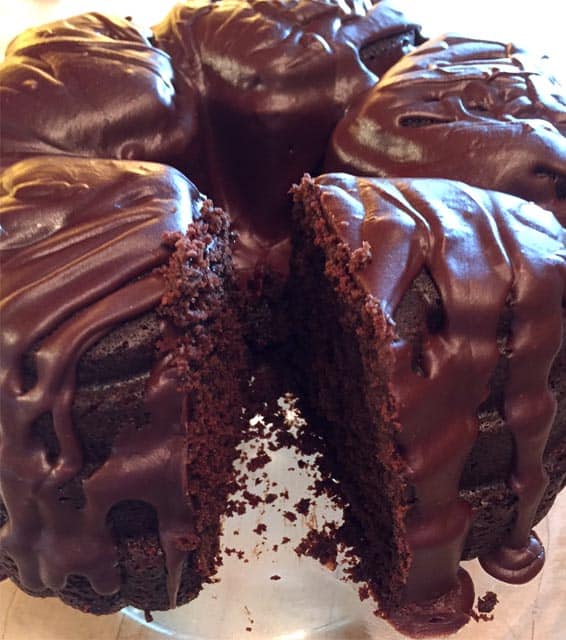 If you love chocolate, don't stop with this dessert, indulge yourself with these!
DON'T MISS A RECIPE!