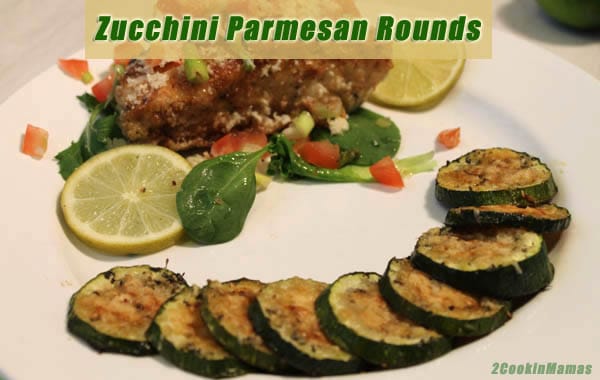 I almost feel like I am cheating on this recipe since it is so easy but that's what makes it so good too! As long as you have some fresh zucchini in the house you will always have a great side to serve with dinner. And there are so many ways to fix it - there's Zucchini Boats and Seasonal Zucchini Casserole but this has got to be one of the easiest ways!
There are plenty of other reasons to have zucchini close at hand. Just look at all the benefits you gain by adding it to your diet.
This fruit, yep it's a fruit, is low in calories with no saturated fat or cholesterol
Comprised of 95% water, it can aid in weight loss by giving you a feeling of fullness
An excellent source of dietary fiber, with peel, lowering the risk of colon cancer
High in folates, important to proper cell division
Moderate source of potassium which helps in reducing blood pressure
Rich in Vitamins A & C, helping to protect the body against free radicals
Good levels of manganese promotes the growth of healthy bone tissues & speeds wound healing
See what I mean! Try these baked rounds out and I bet your kids (and your big kid too) will gobble them up.
Zucchini Parmesan Rounds
Ingredients:
1 zucchini, cut in ¼" wide slices
Italian seasoning
Parmesan or Pecorino Romano cheese, grated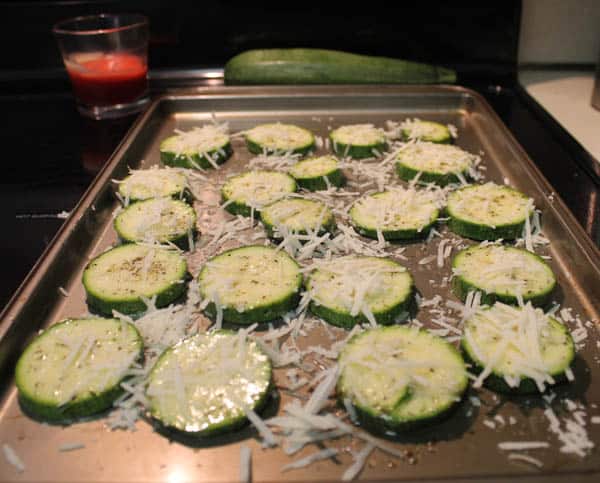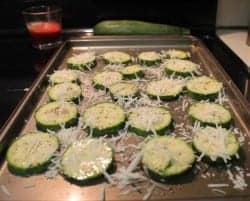 Directions:
Preheat oven to 425 degrees. Spray a cookie sheet with non-stick spray.
Lay zucchini slices on cookie sheet. Sprinkle with seasoning and top with grated cheese.
Bake 15-20 minutes and serve immediately.
Serves 2.