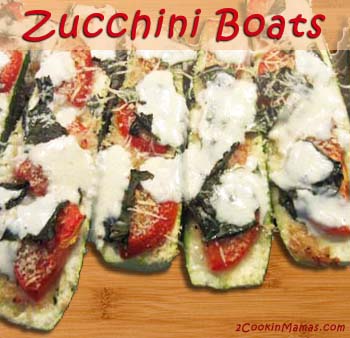 I have developed a taste for zucchini lately and have been looking for new ways to fix this nutritious and delicious veggie. Did you know it was a member of the summer squash family and delivers loads of Vitamin C, Vitamin B-6 and potassium? It even delivers smaller amounts of Vitamin A, magnesium, calcium and iron and all for only 33 calories for the entire zucchini!
Of course, now that I told you how low in calories this vegetable is, I am going to up the count by adding some delicious cheese but still keep it on the healthy side with the addition of tomatoes and fresh basil. You will find it quite similar to a margherita pizza but with a lot less calories!
Serve as a meatless main dish or as an appetizer. You can also slice the zucchini so they make small circles of pizza just like a bagel bite but healthier and kids love them!
Margherita Zucchini Boats
Ingredients:
3 zucchini
4 Tablespoons olive oil
1-1/2 teaspoons minced garlic, or to taste
Salt & pepper, to taste
2-3 Roma tomatoes, sliced thin
1/8-1/4 cup Panko or breadcrumbs (you can also use gluten-free breadcrumbs)
1/4-1/2 lb. sliced fresh mozzarella
2-4 Tablespoons fresh basil, chopped
1/4 cup Parmesan cheese, grated
Directions:
Preheat oven to 350 degrees. Spray a cookie sheet with non-stick spray or line with aluminum foil.
Slice zucchini in half lengthwise and, using a teaspoon, scoop out seeds and just a little extra so that it can hold the other ingredients. Place on prepared cookie sheet. If you need to, cut a little off the bottom of each zucchini half so that it sits flat.
In a small bowl, mix 3 Tablespoons olive oil, minced garlic, salt & pepper. Brush over the top of each zucchini. Arrange the sliced tomatoes on top of the garlic spread then sprinkle with breadcrumbs. Bake in oven for 30 minutes.
Remove from oven and place slices of mozzarella around tomatoes and sprinkle with a little of the chopped basil and Parmesan cheese. Drizzle remaining olive oil over the top and place under broiler until cheese has melted and browned. To serve, top with remaining basil and Parmesan cheese.
Serves 6.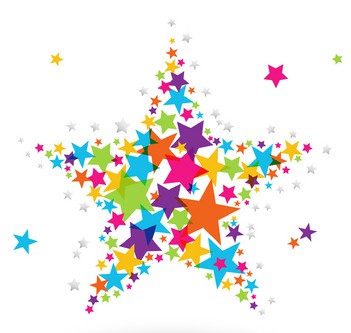 Want it as an appetizer? Slice the zucchini into rounds. Lay on sprayed cookie sheet and layer with ingredients as directed above. The cooking time will be cut down to about 10 minutes prior to melting the cheese under the broiler.
Note: The amount of ingredients you use is up to you and your family's tastes. I like to use quite a bit of garlic and fresh basil when I prepare this dish and sometimes add some red pepper flakes to the olive oil-garlic mixture for a little extra kick. Enjoy!