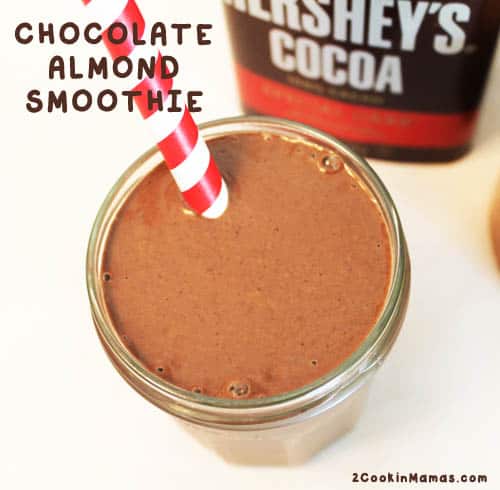 This smoothie is over-the-top delicious and tastes like you are eating a sweet and dreamy chocolate dessert! And the great part about it is that this is actually good for you! Yep, no kidding. With almond milk, banana, almond butter, yogurt and protein powder, this breakfast will get you up and moving with no mid-morning blahs.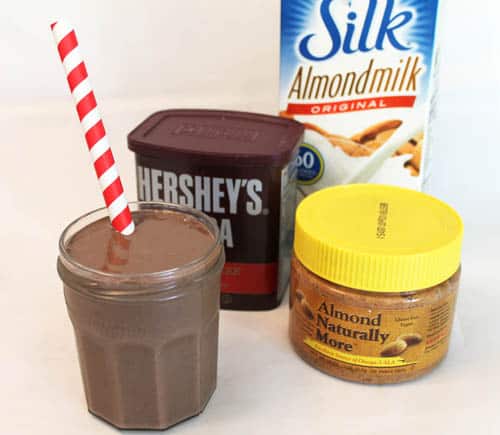 Wait until you make it and let me know if you didn't want to make another one that very minute. I know I did!
So here's to dessert for breakfast! Yum!
Chocolate Almond Smoothie
Ingredients:
1/2 cup almond milk (soy or coconut can also be used)
1/4 cup vanilla lowfat yogurt
1 banana, sliced and frozen
1 Tablespoon dark cocoa powder
2 Tablespoons almond butter
1 scoop protein powder
Directions:
Place all ingredients in blender and blend until smooth.
Serves 1.