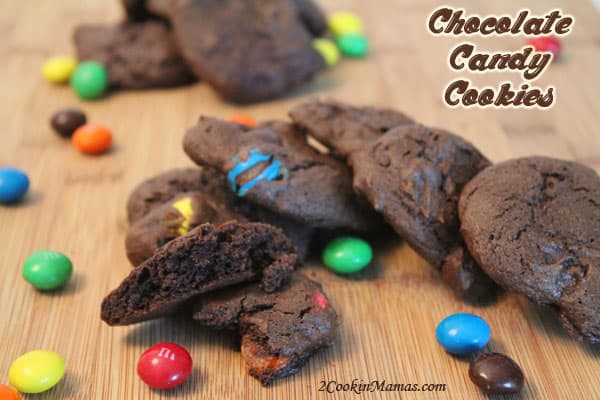 It's National Dessert week and I couldn't imagine anything better than a chocolate cookie filled with an overabundance of chocolate. When I get a craving for sweets, chocolate is always first on my list. These cookies are so easy, skipping a lot of the steps by using a premixed cake mix as the base, and they taste completely homemade. Of course, along with all this chocolaty goodness I just had to add some more chocolate (grin).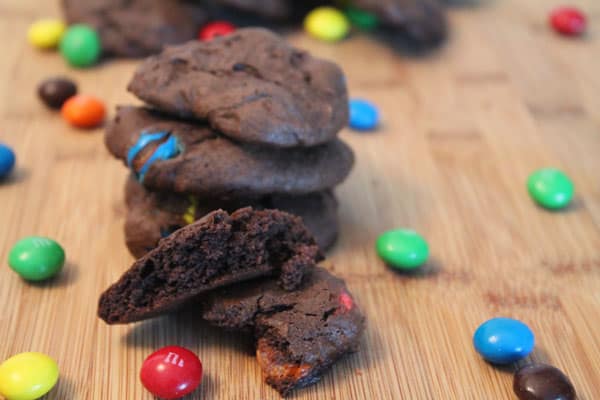 I divided the chocolate cookie dough in thirds to try different additions. First was a batch for my grandson with peanut M&M candies added. His first choice was any cookie with a blue M&M in it and it got his stamp of approval and Super Dog's too! My second batch had Dove Promises with Caramel inside. These were really good but I think they would have been even better if I could have found DelightFulls by Nestle Tollhouse, a caramel filled chocolate chip. And lastly, I just added dark chocolate chips which made them into a decadent adult treat!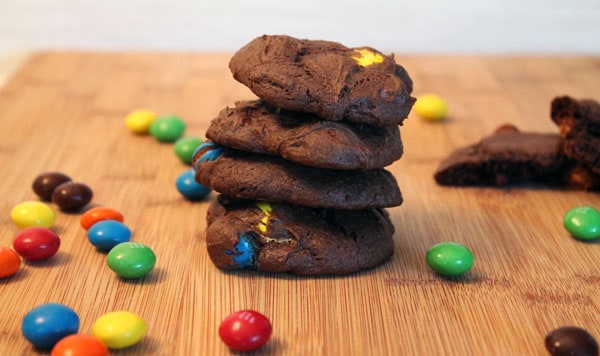 Enjoy!
Candy-Filled Chocolate Cookies
1 chocolate cake mix (I used a dark chocolate variety)
1 egg
1/4 cup vegetable oil
1/4 cup water
1 cup peanut butter filled M&Ms (you can also use a candy bar with caramel inside, chopped or just chocolate chips)
Directions:
Preheat oven to 350 degrees. Spray 2 cookie sheets with nonstick spray.
Mix all together, the dough will be very sticky,then drop by teaspoonfuls onto prepared cookie sheets.
Bake in oven 15 minutes. Remove and let cool on cookie sheet on wire rack for 7-10 minutes then remove to wire racks to cool completely.
Makes about 2 dozen.
Here are some other cookie recipes that you might enjoy:
White Chocolate Macadamia Cookies