Our Kahlua Hot Chocolate Cookies are rich & full of chocolate, cinnamon & coffee flavor. Topped with marshmallows & a sweet caramel drizzle, they become a decadent treat. Thanks to Imperial Sugar and Rodelle for supplying the delicious products to make this recipe possible.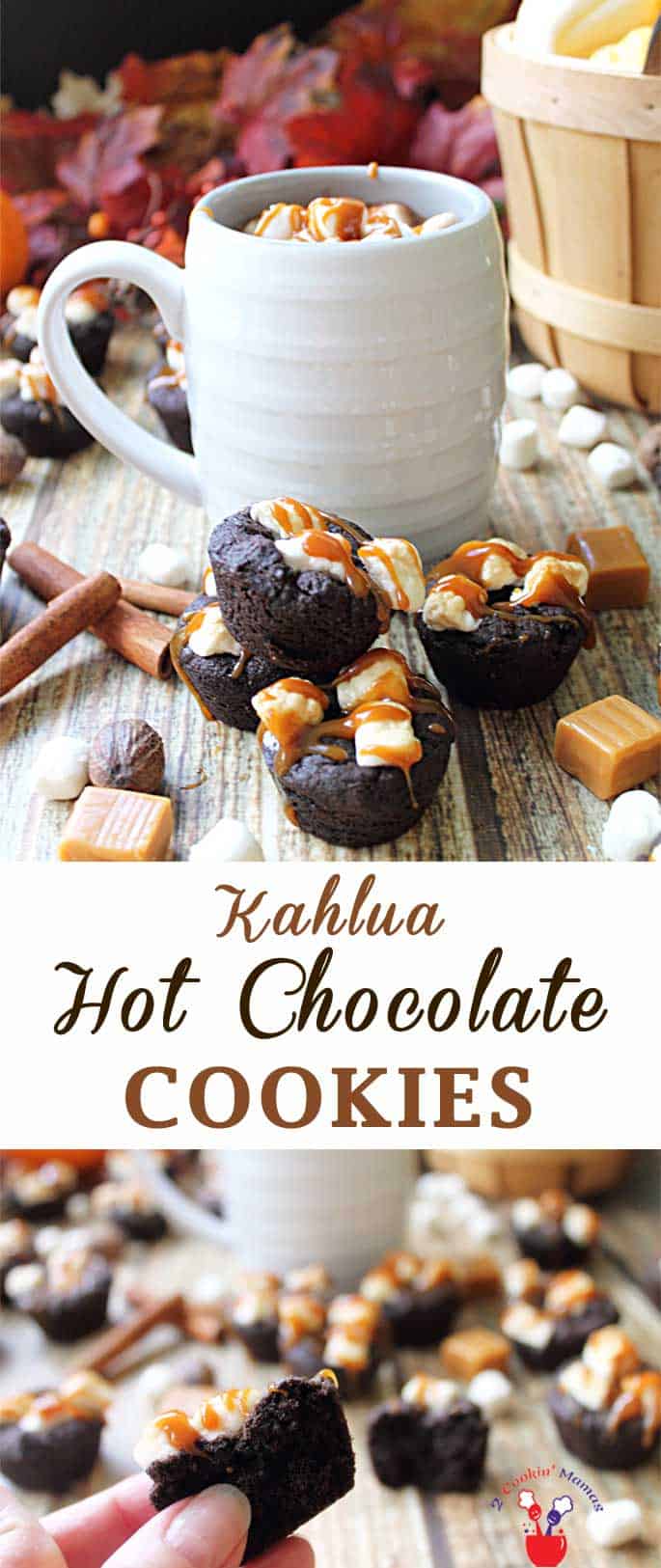 One of my favorite hot drinks on a cold winter's day is a Kahlua Hot Chocolate. It satisfies both my coffee and chocolate craving and warms up my insides. So when Creative Cookie Exchange came up with the "cookies based on hot winter drinks" theme, I knew just what I was going to make.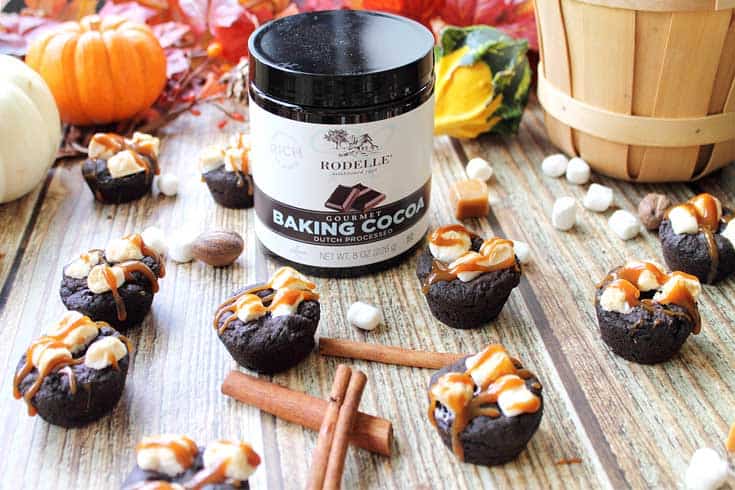 Of course, this coincided with our fantastic #Choctoberfest this year, where everything is coming up chocolate. You know, like Mocha Cheesecake Cookie Cups and Chocolate Cherry Tarts. But, I digress, this recipe had to be cookies and chocolate, and with the receipt of plenty of sweet sugar from Imperial sugar and a can of cocoa from Rodelle's Gourmet Baking Cocoa, it seemed like a match made in heaven.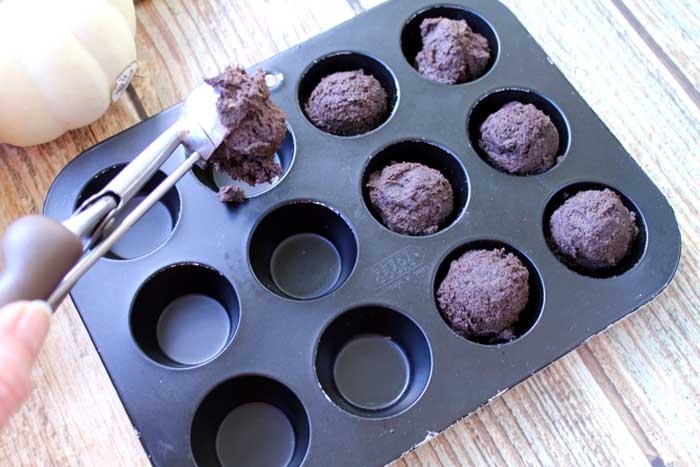 And let me tell you, the Rodelle cocoa, with it's gourmet dutch-processed cocoa full of rich flavor, made these Kahlua Hot Chocolate Cookies over-the-top delish! They are so chocolaty that you won't be able to stop a big mmmm from coming out when you take a bite. Yup, they are that good! Of course, I didn't stop with just the drink because the hot chocolate toppings make all the difference. Things like melted marshmallows, 'cause what would hot chocolate be without marshmallows, and drizzles of caramel not only look pretty but taste sensational!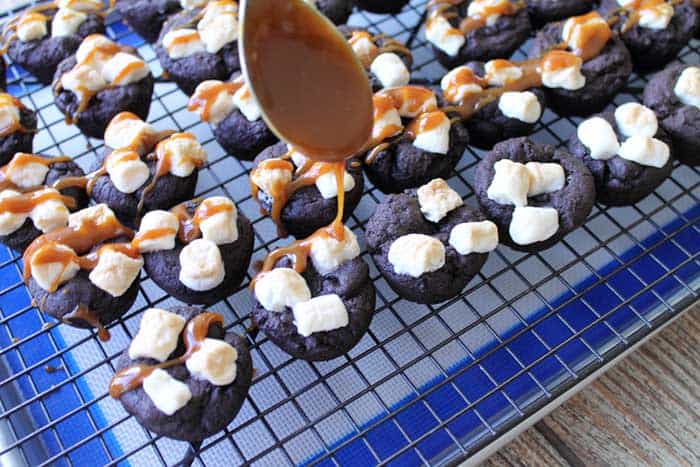 So exactly what is in a Kahlua Hot Chocolate? Well, it starts with milk and cocoa, to which you add a little pinch of cinnamon and nutmeg. It gets it's coffee flavor from a good dose of Kahlua and, then the crowning touch, marshmallows. These melt from the heat and give you the sweetness you crave on a dreary winter day. Of course, if you're really decadent, you've got to add that drizzle of caramel. OMG! Now I want one!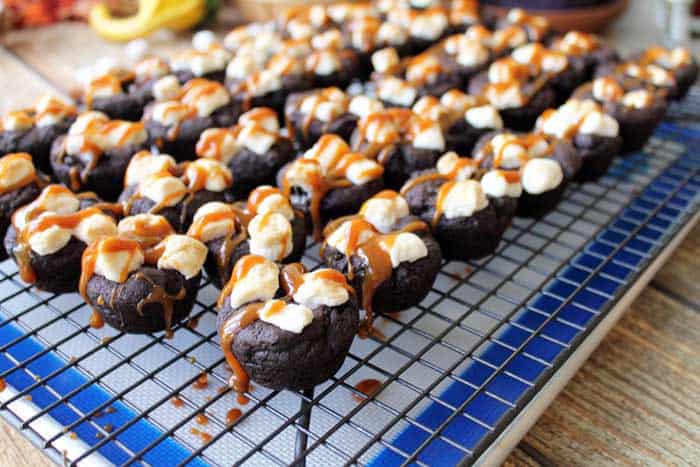 So that's exactly what you are getting with these cookies. The chocolate cookies have all that wonderful cinnamon & nutmeg flavor and their own shot of Kahlua. I baked them in a mini muffin pan to kinda look like a little mug of hot chocolate. OK, that may be reaching but you get my drift. Then I crowned them with mini marshmallows and into the oven they went.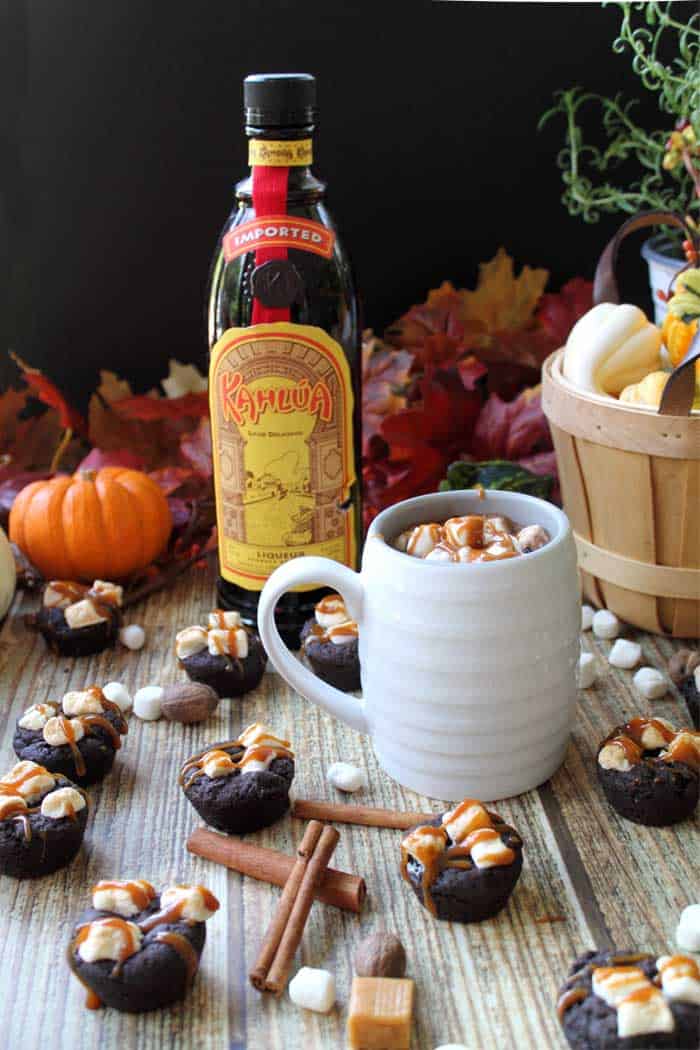 The marshmallows browned up and kept their shape which was pretty neat and the cookies were chocolaty, moist and super yummy. Of course, a drizzle of caramel never hurt anyone so, yep you guessed it, I had to add that too! Just look at those cute little bites of deliciousness.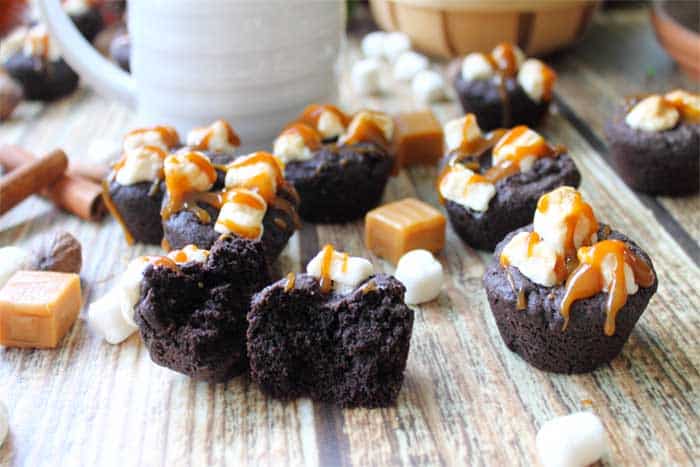 Believe me, you'll be gobbling up every last one of them but maybe you should save some for the rest of the family. lol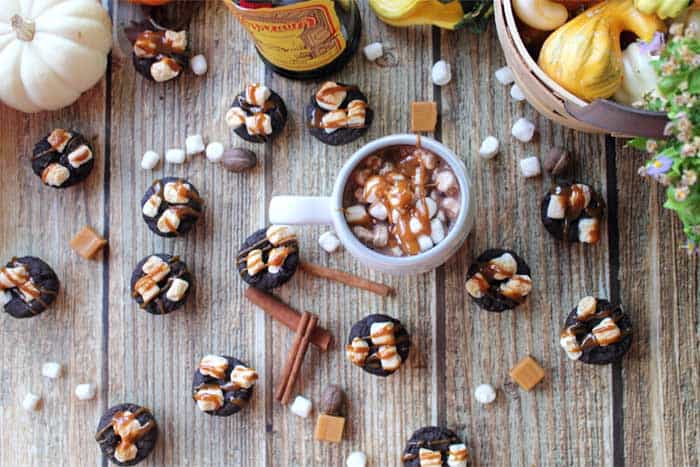 Check out more fantastic cookie recipes from my Creative Cookie Exchange compatriots and tons of chocolaty recipes from our Choctoberfest food bloggers below. And don't forget to enter the giveaway below too where you could win more than enough sweetness to get you through the holidays!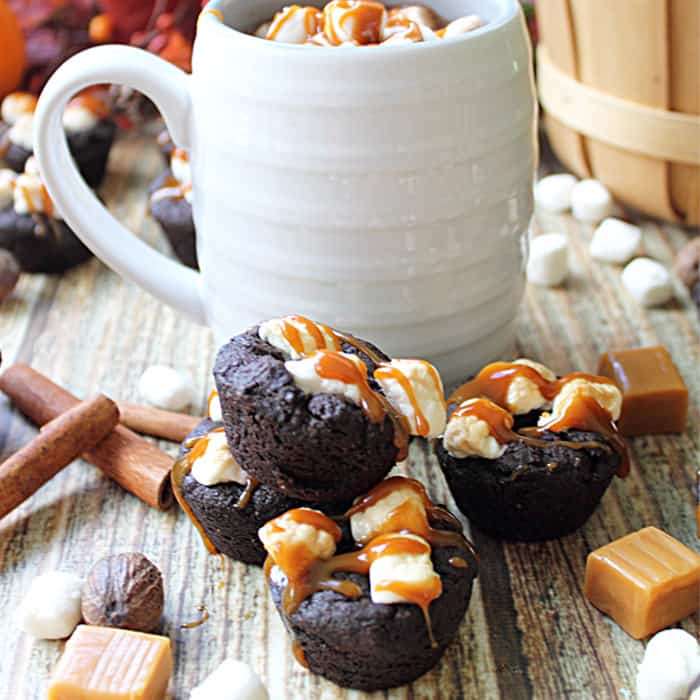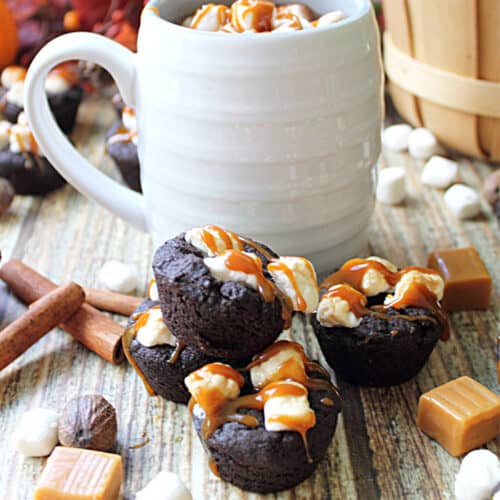 KAHLUA HOT CHOCOLATE COOKIES
Kahlua Hot Chocolate Cookies are rich & full of chocolate, cinnamon & coffee flavor. Topped with marshmallows & a caramel drizzle, they're a decadent treat.
Ingredients
1

cup

butter

1-1/2

cups

Imperial sugar

2

eggs

2

teaspoons

kahlua

2

cups

flour

2/3

cup

Rodelle Gourmet Baking Cocoa

1

teaspoon

baking soda

1

teaspoon

cinnamon

pinch

of nutmeg

1/4

teaspoon

salt

Bag of mini marshmallows

Garnish: Caramel syrup
Directions
Preheat oven to 350 degrees.

In a large bowl, cream butter and sugar together until smooth & creamy.

Continue to beat while adding eggs and kahlua.

In a medium bowl, combine flour, cocoa, baking soda, cinnamon, nutmeg and salt.

Gradually add to creamed mixture, beating at low speed until well combined.

Using a small cookie scoop, scoop one scoop into each cavity of an ungreased non-stick mini-muffin pan.

Press 3 mini marshmallows lightly into the top of each cookie.

Bake for 10 minutes.

Remove from oven and let cool on wire rack.

When cool, gently lift out and place on wire rack to complete cooling.

Drizzle with caramel syrup.

Store in a tightly sealed container.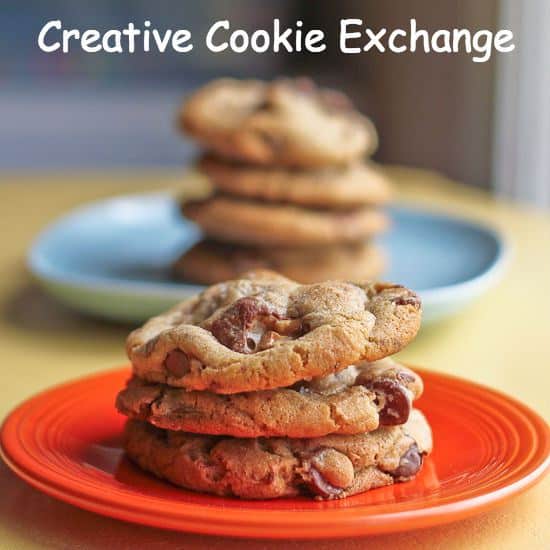 It's fall–that means it is time to turn on the ovens, time to start baking, and time to start enjoying all those piping hot drinks you've been avoiding! We've decided we are going to help inspire you with all three of those with our cookies that have been inspired by warm cold weather drinks.
You can also use us as a great resource for cookie recipes. Be sure to check out our Pinterest Board and our monthly posts (you can find all of them here at The Spiced Life). You will be able to find them the first Tuesday after the 15th of each month! If you are a blogger and want to join in the fun, contact Laura at thespicedlife AT gmail DOT com and she will get you added to our Facebook group, where we discuss our cookies and share links.
If you are looking for inspiration to get in the kitchen and start baking, check out what all of the hosting bloggers have made:
Loading InLinkz ...
DON'T MISS A RECIPE!